Android Enterprise Recommended
Our glossary explains basic terms and abbreviations relating to mobile working, the use of smartphones and tablets in the corporate environment (Enterprise Mobility) and security aspects in the use of mobile devices.
Android Enterprise Recommended
Android Enterprise Recommended
Referral programme
Android Enterprise Recommended is a recommendation programme run by Android developer Google.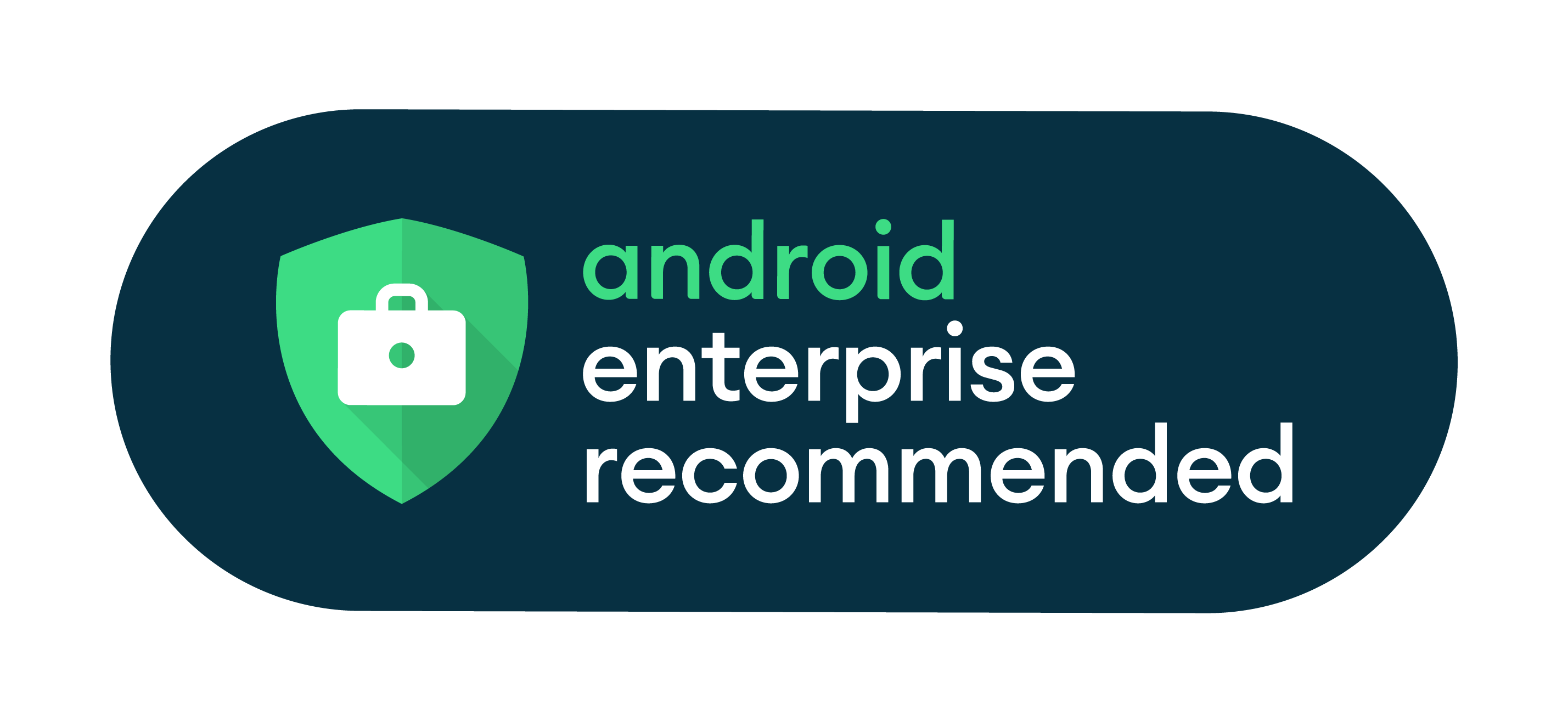 The Android Enterprise Recommended programme includes a number of recommended smartphones and tablets on the hardware side, as well as recommendations for enterprise mobility management software.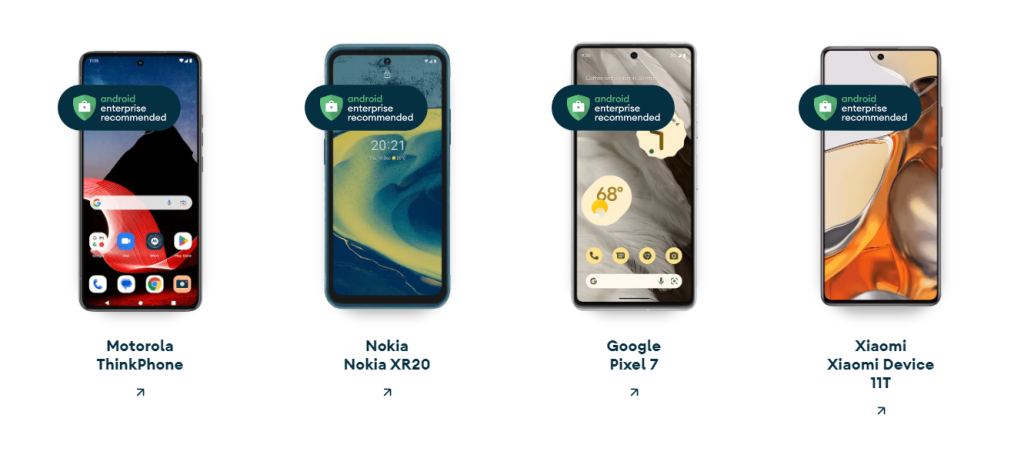 There are a number of minimum requirements for hardware to be recommended, which currently include (as of 2023):
Feature
Minimum requirement
Minimum version of operating system
Android 12.0
RAM
3 GB
Storage space
32 GB
CPU speed
1.4 GHz
Architecture
64-Bit
Permissions to install apps
With the exception of Google Play and the EMM-DPC, no apps may be installed in the work profile or on the fully managed device without the express permission of Google.
Requirements for the deployment workflow
Devices must adhere to AOSP's standard screen sequence for user management.
Support for security updates
Device manufacturers must publish information about security updates on their website and refer to it via Google's security bulletins. This includes:
-The date (month and year) by which the device will receive guaranteed security updates.
-The fixes that were included in the security update, including any manufacturer-specific fixes.
Version support for important updates
Support the current shipping version + an upgrade to the next version.
Publish information about the guaranteed Android updates the device will receive.
OEMConfig
Device manufacturers may support enterprise APIs for specific devices. Manufacturers that support custom enterprise APIs (e.g. device guidelines) must comply with all CDD and GMS requirements. These custom enterprise APIs must be managed via an OEMConfig app.
Some of the hardware requirements
Android Enterprise Recommended links: