Near field communication (NFC)
Our glossary explains basic terms and abbreviations relating to mobile working, the use of smartphones and tablets in the corporate environment (Enterprise Mobility) and security aspects in the use of mobile devices.
Near field communication (NFC)
Near field communication (NFC)
Wireless transmission standard
Near field communication (NFC) is an international transmission standard for the wireless exchange of data.
It is based on induction technology that can bridge distances of around 10-20 centimeters. Most current smartphone models are now equipped with an NFC chip ex works. It is also found in chip cards/credit cards and smart watches.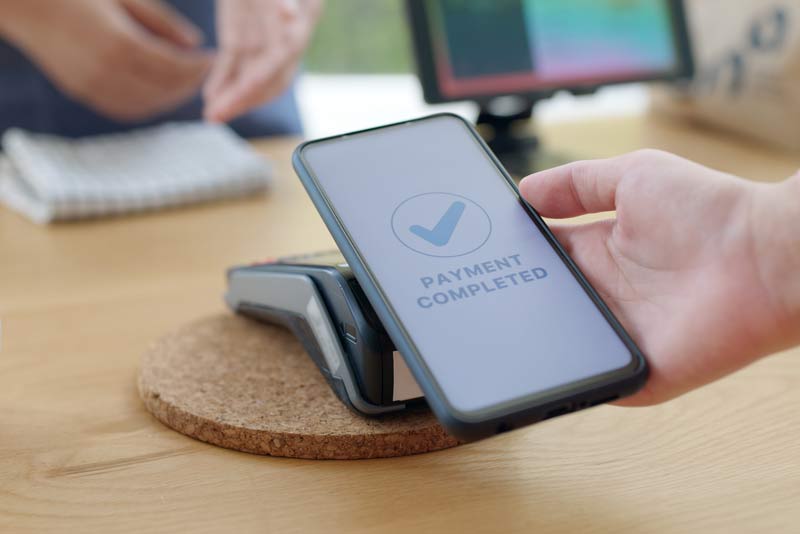 NFC in smartphones
Near Field Communication in a smartphone is primarily used for contactless payment, for example via Google Pay or Apple Pay. However, there are also NFC-readable advertising posters ("smart posters") as well as NFC tags at tourist attractions.
NFC can also be used to purchase tickets for public transportation, read electronic tickets, and much more, but the NFC functions ultimately depend on the cell phone manufacturer and model.