Choose your own device (CYOD)
Our glossary explains basic terms and abbreviations relating to mobile working, the use of smartphones and tablets in the corporate environment (Enterprise Mobility) and security aspects in the use of mobile devices.
Choose your own device (CYOD)
Choose your own device (CYOD)
Allocation procedure for mobile devices
"Choose your own device" (CYOD) refers to the provision of mobile devices in a company with free choice of model by the end users.
Android or iOS?
It's best to let employees decide for themselves!
What are the benefits of CYOD?
CYOD offers two major advantages that can be fundamentally effective in any company – regardless of industry or company size. Read more about the benefits of CYOD from an employee's perspective here.
More productivity
First, CYOD promises productivity gains by allowing users to choose the hardware and mobile operating system with which they are already familiar. This prevents employees who use Android privately from having to work with iOS at work (and vice versa).
More employee satisfaction
In addition, CYOD increases employee satisfaction. Since the smartphone has become the central technical device of everyday life, this effect can hardly be overestimated. Instead of being "presented" with a device by IT or Purchasing, employees can choose their preferred device and benefit from it in their private use as well. The process thus supports employer branding through the positive user experience of choosing a model.
CYOD with Everphone
With Everphone, CYOD is very straightforward to implement. Everphone works with your IT to design a portfolio from which employees can then choose devices. Thanks to the possibility of co-payments (employee co-payment), the company retains full cost control.
Employees can thus contribute to the costs in order to enjoy a high-end device. This is realized, for example, through deferred compensation from the gross salary. From their net pay, employees pay only a few euros for the use of a really good smartphone.
If an employee leaves the company, the device rental can be easily terminated. Everphone then takes care of the return of the smartphone.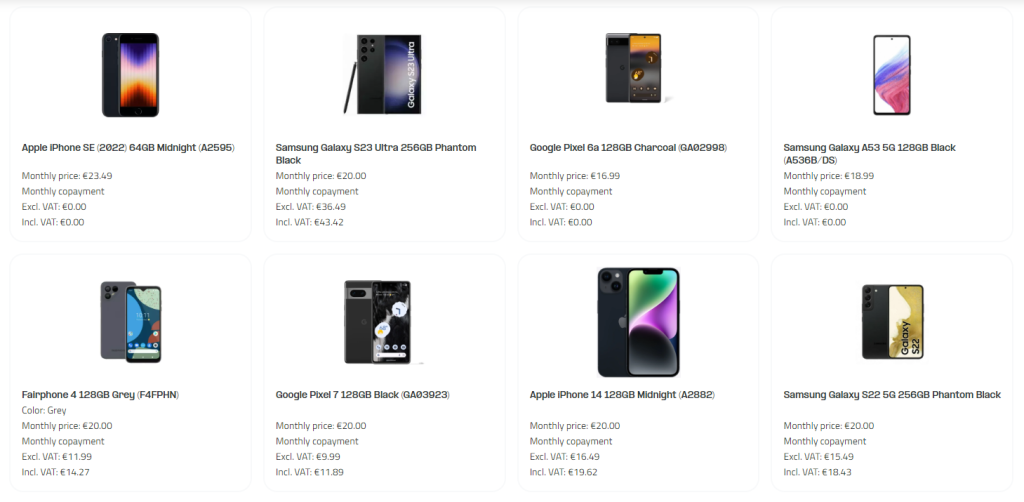 Weblinks CYOD