Who actually works at Everphone and what do they do? Podcast specialist Jakub Slawinski was in our office with the microphone, capturing a few quotes from our colleagues. Why don't you listen in!
Colorful bunch with a vision
More than 200 people work at Everphone – a colorful bunch united by a common vision.
With colleagues from all over the world, we are tackling the revolution of the "company cell phone" concept. Not just because it's a clever business idea, but because our society urgently needs to develop a more sustainable use of smartphones. And very soon.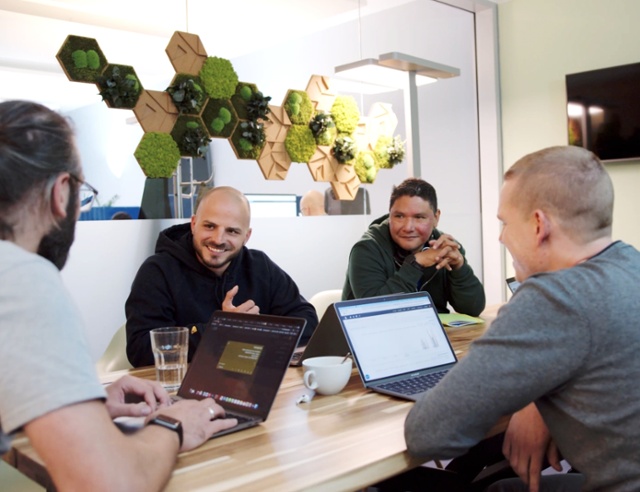 Podcast with Everphone employees
Jakub Slawinski captured what drives our employees and how our organization is structured at Everphone.
In the podcast, they give impressions of our everyday work, our corporate philosophy, and our plans for the future (keyword: world domination ).
Happy listening!
Contents
00:00 – Intro
00:57 – People & Culture
04:28 – Operations
11:21 – Sales
17:15 – Leadership
Want to know more?
Get more input or even better: join us!