Everphone, the Berlin-based Device-as-a-Service specialist, becomes the first official B2B partner of Samsung Electronics' DaaS strategy in Germany. As part of this partnership, Everphone offers business customers from Samsung a new and comprehensive all-inclusive rental model with mobile devices from the Korean technology group.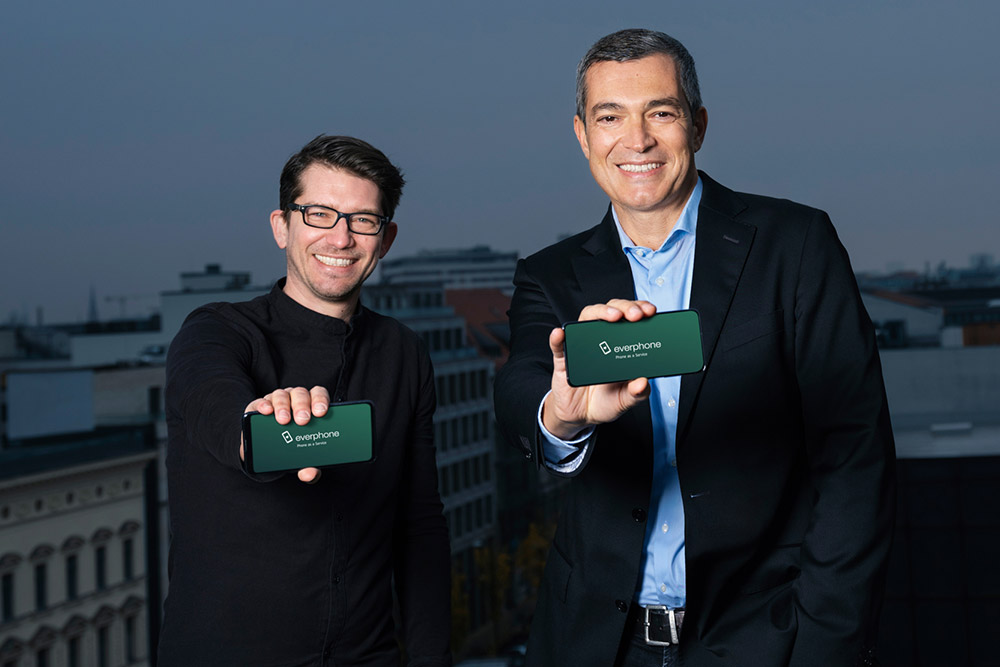 Everphone-CEO Jan Dzulko (left) and
Tuncay Sandikci, Director Enterprise Business at Samsung Electronics GmbH 
From now on, Samsung business customers can rent devices instead of buying them. The individual company employees select their respective smartphone or tablet directly themselves. Everphone takes over all logistical and commercial tasks for the Samsung DaaS program, as well as optional mobile device management (MDM) and first-level support.
In this way, Everphone enables Samsung to enter the  future model of "use instead of owning".The start-up's collaboration with the Group gives enterprise customers the best of both worlds: the clout of the global market leader and the agility of a start-up with uncompromising customer-centricity. The new partnership is a symbol of a radical change in the procurement of mobile devices in the corporate context: buying and leasing are a thing of the past. The "Device as a Service" rental model is today.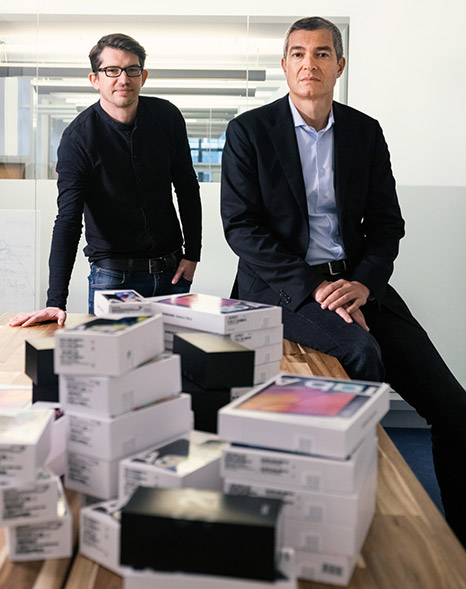 Device as a Service (DaaS): use instead of own.
Business customers receive Samsung's high-end mobile devices in an all-inclusive service that goes far beyond mere hardware rental. Companies are to use high-performance devices "as a service" – and no longer own them.
Included in the service package's fixed monthly fee are unlimited device replacement in case of defects, device management, Samsung Knox Solutions and mobile device management (MDM) support, as well as dedicated support for implementing administrative, security and data protection requirements.
Sense of "DaaS" is, in addition to cost savings, above all the release of valuable IT resources that are urgently needed in the digitization of core business processes.
"With Everphone, we have found a solid partner for our joint 'Device-as-a-Service' concept," says Tuncay Sandikci, Director Enterprise Business at Samsung Electronics GmbH.
With DaaS, business customers benefit from complete IT department relief for everything related to mobile devices – from procurement to clean integration to return. The approach brings agility and scalability to equipping the workforce with Samsung mobile devices."
"DaaS" = company smartphones and tablets in a B2B complete package
Everphone takes care of device management and support throughout the entire product lifecycle. Since 2016, Everphone has been organizing the efficient provision and management of mobile devices, and since 2018 exclusively for business customers.
Everphone CEO Jan Dzulko summarizes:
The official partnership with Samsung is the culmination of an extremely successful business year for Everphone. We are proud to be the first Samsung B2B partner for Device as a Service!"
Platinum hotline: dedicated support for Samsung Knox and Samsung DeX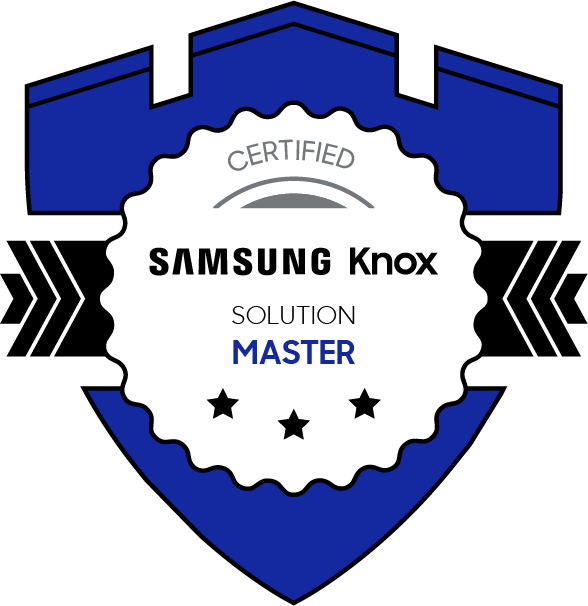 Everphone employs over 300 people in Berlin. Eight of them are specifically trained in mobile device management, and two have the highest certification level for the Samsung Knox security platform, the "Samsung Knox Solution Master". This ensures that companies with Everphone implement their Samsung devices perfectly.
Another focus is on Samsung DeX (Desktop Experience), which allows smartphones to be expanded into the central computing unit of a full-fledged workstation – practical for home office work or shared desks.
Global corporation meets start-up for consistent user focus
Everphone's approach is consistently user-oriented. The aim is to relieve the customer's internal IT resources as completely as possible. Defective devices are reset to the factory settings and exchanged directly with the employees in self-service, IT does not have to intervene. A certified data deletion according to BSI specifications is then also part of the security concept.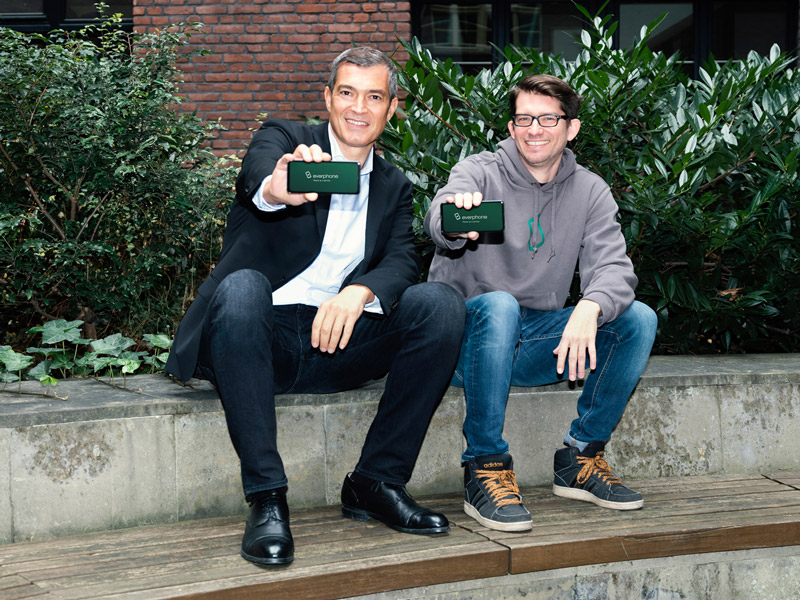 Samsung's Director Tuncay Sandikci (left) and Everphone's CEO Jan Dzulko
New opportunities are also opening up for employees: For example, they can make unrestricted private use of the company cell phone with the appropriate administration.
Under the "Choose Your Own Device" program, employees can select the Samsung model of their choice. Employees can contribute to the rental costs by making an additional payment if they want to upgrade to a particularly high-quality smartphone.