Is your business as technologically efficient as it could be? If not, then you may want to consider experimenting with Bring-Your-Own-App (BYOA) – a trend that could be set to improve your internal operations and processes in the near future.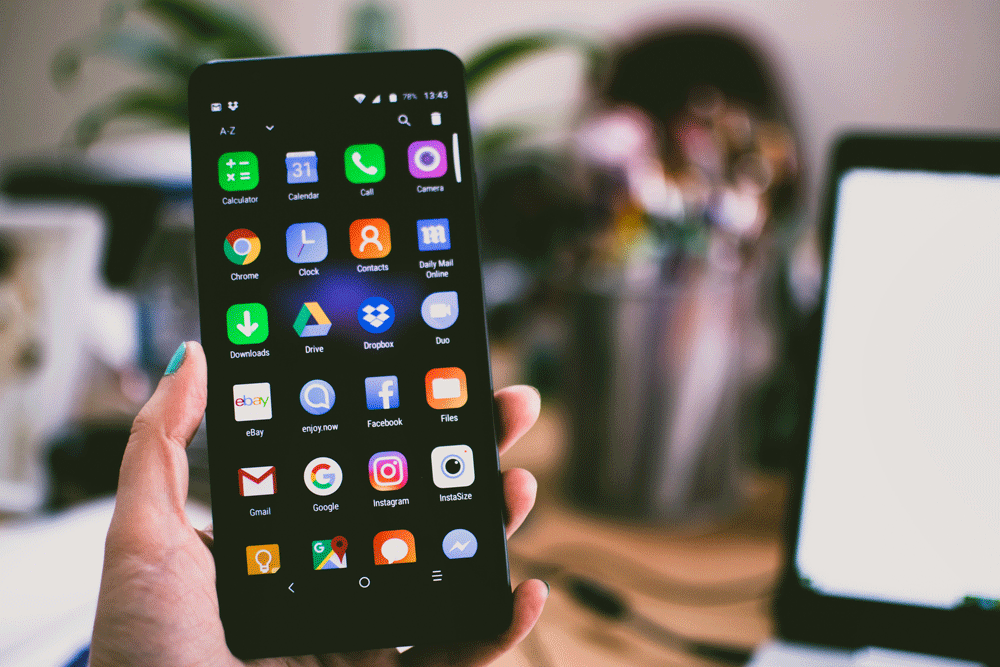 What's Bring Your Own App (BYOA)?
Bring Your Own App (BYOA) is the practice of allowing employees to use third party apps and cloud services in the workplace. BYOA is a trend that has grown out of the Bring Your Own Device (BYOD) practice that has become common across a number of industries. Both trends are an indication of the consumerization of IT and the increased technological freedom that has seeped into the modern workplace.
The Advantages of BYOA
Empowering Employees
The key advantage to following the BYOA trend is that it will empower your employees to take control of their work and come up with creative solutions.
When employees know that they can use apps which they know and like, they may feel more comfortable when they work. In turn this may make them more likely to excel in the way they work on private projects as well as in more collaborative settings.
Whether it's communicating through Slack, or collaborating over Google Docs, everyone has their own preference for the digital applications they work with and they will be reluctant to leave them behind, especially if they are powerful, ubiquitous tools like DropBox or GoogleDocs.
Read up on work phones:
Save Money on Application Licenses
BYOA can help companies save money and resources, especially for smaller enterprises. Just as Bring Your Own Device (BYOD) meant that companies didn't need to buy every employee a laptop and a phone, BYOA also means that small businesses don't have to expend resources on basic apps that many employees will already own for personal use.
There is value in having your own tech infrastructure. However, for many companies, especially those in early development, you can save money and resources by embracing this BYOA trend. Note that there may be risks in using unlicensed software for business purposes though.
Diversify Your Operations and Enhance Creativity
If you only use the same set of apps you are likely to only get specific kinds of results. This is fine if you need to complete repetitive tasks or manage loads of homogenous data. However, if you are looking for creativity and innovation, leaning into BYOA may be a better strategy.
As long as there is a stable framework to fall back on, BYOA may be able to open up new creative avenues that will enable employees to be more productive and more efficient. When you have a broad BYOA palate you are more likely to stumble upon creative solutions and diversify your workflows.
The Challenges of BYOA
Mobile Security
As employee-owned technologies gain a greater significance within the corporate network security becomes more problematic. If corporate data is stored in third-party environments it is no longer under the complete control of your IT department.
Vetting the security of all apps is perhaps the most important part of embracing BYOA. Does the chosen app store data? If so, does it encrypt the data and where does it store the data? Are there any compliance issues that you or your employees need to be away from?
A good way to combat these risks is to provide a list of approved apps that your IT team is happy for employees to use because they know there is minimal risk.
Privacy
Alongside security sits the issue of privacy. When all your apps are controlled by your internal IT team you can have a relatively tight control over privacy. However with BYOA privacy is more of a free-for-all situation and it is harder for management to control.
Studies have shown that around 85% of working millennials will turn to non-approved apps if they can't find what they need in the business. This may create issues for the privacy of individuals and projects that you are working on.
The best approach, as with general security, is to get involved and listen to your employees' needs. By understanding how your employees approach the apps you provide compared to the apps they use you will be able to limit any privacy risks that may arise.
Licenses
One of the key challenges when using a private app for work is the possible illicit use of licenses. Normally, you need to obtain an appropriate license for the applications you use, particularly if they are being used for business purposes.
However with BYOA employees are less likely to go out of their way to ensure they have the right license and they are not violating the licenses they do have to use the apps. As a result, employees must consider the issue of licenses before wholeheartedly committing to BYOA approach.
How to Use BYOA to Improve Your Business Operations
The rise of BYOA has been inevitable ever since smart devices and software became such a ubiquitous part of our personal and professional lives. To ensure your business is responding to this trend you must formulate a sensible BYOA policy and effectively communicate that policy with your employees.
BYOA can be implemented quite easily throughout your company via mobile device management software and you can create a directory of apps to make it easy for your employees to access the best options.
Ultimately, BYOA is a trend that is here to stay. Therefore, it's important for businesses to come up with appropriate BYOA strategies that counter the common challenges and give employees the best chance to succeed.