In modern business, employer branding is vital to the overall success of an organization. In this blog, we wanted to briefly explore some of the most interesting employer branding benefits and help you understand how to create a strong employer brand.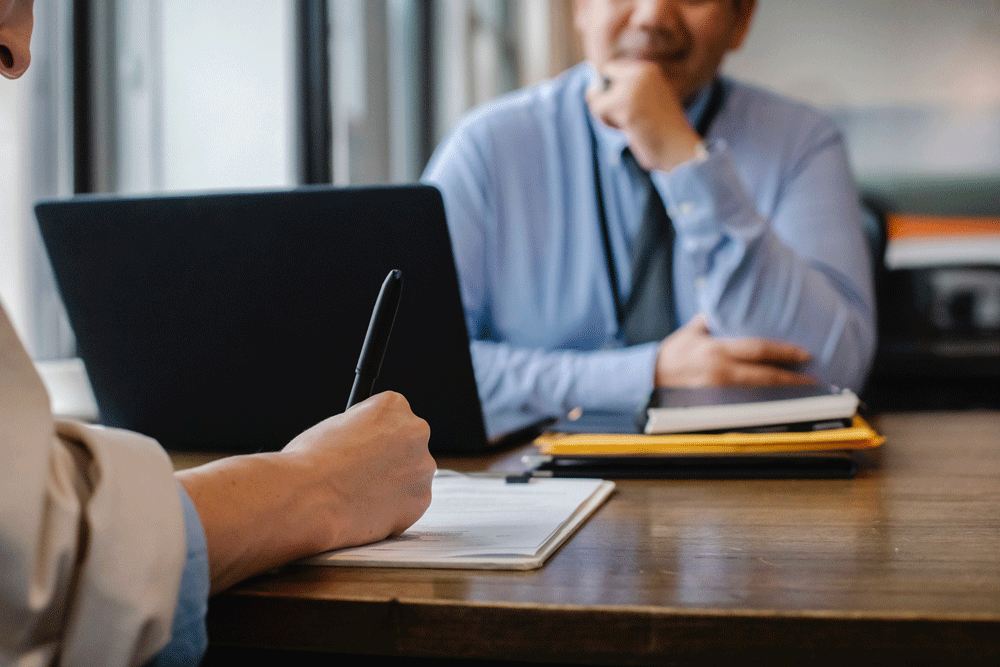 What is Employer Branding?
Employer branding is about how a company is perceived by others, including customers, stakeholders, employees and other brands.
You develop a strong employer brand through the way you market your company and how you operate within the industry. For some companies their brand is quite clear from the beginning, for others, their employer branding is developed and cultivated over many years.
Why is it Important to Pursue Employer Branding Benefits?
A Glassdoor study found that 86% of job seekers are likely to research company reviews and ratings when deciding where to apply for a job. Evidently, your standing within the industry, and how others perceive your company, has a material impact on the level of talent you are able to recruit.
Additionally, the way suppliers, stakeholders and other businesses interact with you will depend on the strength of your employer branding. As an employer, the way you conduct yourself in public should reflect the way you conduct internal operations too. Employer branding is important because it is an all-encompassing element of the way you operate. If you have a strong employer brand you can expect to benefit in a variety of ways and if your employer branding is weak you are bound to miss out.
The Benefits of a Strong Employer Brand
Attract the best talent
People want to work for a company that has a great brand reputation and is known for treating employees well. This may sound obvious, however, too often we see companies neglecting their industry reputation in favor of securing the best margins or outworking their competitors.
75% of active job seekers are likely to apply to a job if the employer actively manages its employer brand. This statistic echoes the idea that if you want the best talent you have to invest in developing a strong and distinctive employer brand.
Improve employee morale and engagement
Employer branding is based on how you treat your employees, how your employees interact with customers and how your company interacts with other stakeholders. Therefore, one employer branding benefit is that if your employee experience is great your employee morale is bound to be great too.
When employees know that they are contributing to something positive they are more likely to authentically engage with their tasks and their fellow employees. To ensure this trend continues it is important to invest in the personal career paths of employees through training, constant support and fantastic perks.
Reduce recruitment costs
If you have a great employer brand you don't have to go searching for the best talent – they come to you. Research has shown that companies with positive employer brands get twice as many applications as companies with negative brands.
This means businesses don't have to spend as much on recruitment. More applicants increases the likelihood that you'll find professionals that suit your company and are ready to contribute to your brand's growth.
Build up your credibility with customers
A strong employer brand permeates throughout all business operations. If a company cares about its employees and is conscious of their impact on the wider-world, more customers interact and buy from this company.
People are increasingly becoming ethical consumers and many people care about who they buy from. A robust and clean employer brand will enhance your credibility with customers who want to engage with honest businesses.
Gain a competitive edge
In crowded markets it is important to gain an edge over your competitor. One of the ways you can stand out is by creating a strong employer brand.
When you focus on improving the perception of the company you will inevitably start looking at how you can make your internal operations more inclusive, more collaborative and more efficient. Research shows that highly inclusive organizations generate 1.4 times more revenue and are 120% more capable of meeting financial targets. This research reflects the idea you gain an edge when you invest in your employer branding.
Read more on employer branding benefits:
Enjoy Employer Branding Benefits
Ultimately, if you want to grow your businesses you will have to focus on increasing awareness of your brand. One of the best ways to do this is to focus on your employer branding and how you are perceived within your respective industry.
By strengthening your employer branding you will be able to attract top talent, gain a competitive edge on rivals within your sector, and enhance your company's status with customers and employees. Now you know a bit more about employer branding, it's time for you to get started working on improving your own brand!
How to Use a Smartphone to Enhance Your Employee Experience
One way to improve your brand is to focus on acquiring the best available technology. A high-end smartphone that can be used for business and private purposes is a great place to start.
In today's market, since Apple or Samsung products are quite expensive for companies to purchase, many companies rent mobile devices instead. In this way, data protection and security-related problems, that can sometimes arise from the business use of employee-owned devices, can also be avoided.
Instead of allowing BYOD ("Bring your own device"), you should switch to CYOD ("Choose your own device"). Employees will then have the opportunity to choose the best company smartphone for them from a defined portfolio.
New employees can continue to use Android or iOS devices and can even work with the latest model if they wish. This strategy encourages great data protection and an employee-oriented approach to doing business.