Apple, also known as one of the world's largest technology companies, is taking matters into its own hands by offering free Apple device recycling of any of its products, such as iPhones, iPods, AirPods, and Mac devices, to all customers.
Refurbishment is an important part of Apple's commitment to increasing the shelf life of its devices. Apple's metal comes from recycled sources and is used in its products.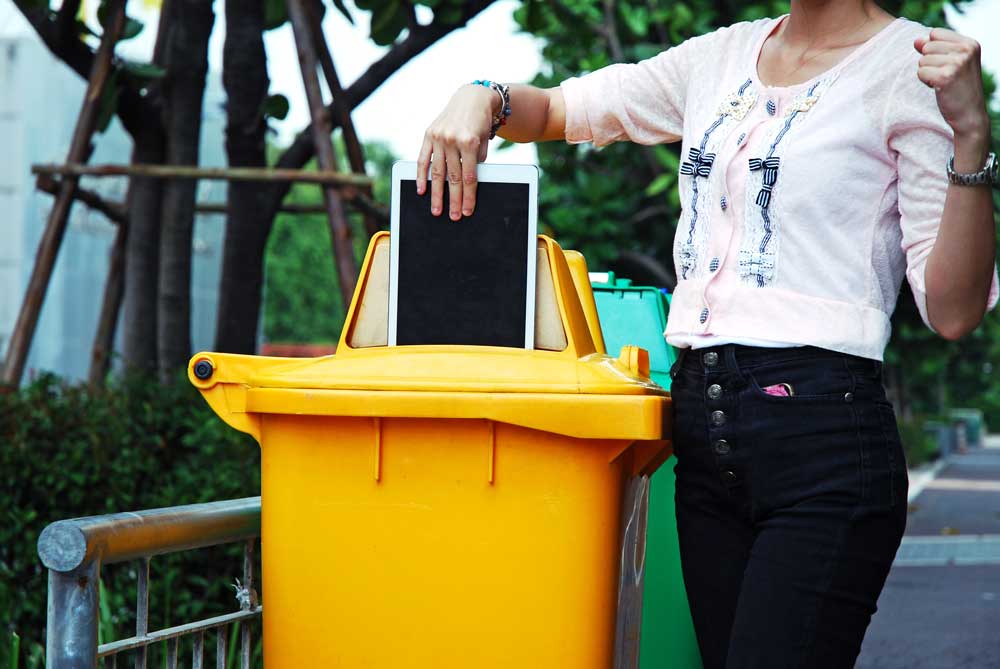 Even if you think you've exhausted your device's capabilities, there's a good chance it still has more to offer. Apple allows customers to recycle their devices for free. As a result, we can conserve valuable resources and decrease the depletion of the planet's resources.
Apple Devices Recycling – An Overview
Apple has pioneered recycling and material sourcing techniques that have sparked industry-wide transformation. To assist its recycling partners in building on this momentum around the world.
Apple recently revealed new information about its growing use of recycled content in its products. The company has introduced certified recycled gold for the first time. The Apple business has also made tremendous progress toward eliminating plastic packaging from its products completely.
The corporation made this decision as part of a drive to "leave the planet better than we found it," meaning that the company is actively working to mitigate the environmental impact of its global domination. These findings could also help reduce costs for businesses with iPhone rentals.
The Process of Recycling Apple Devices
The problem of properly disposing of used and futile gadgets isn't new; it stretches back to at least the 1970s. But a lot has changed since then, particularly in the amount of electronics that are now thrown out.
You can bring or mail an iPhone, iPod, iPad, or another piece of unwanted electronic equipment into an Apple shop for recycling. Alternatively, you can hand it to an employee for free processing. Customers may even earn shop credit if the devices are in good, resellable condition.
Don't let your data go to waste. Backup your Apple device, so your files and settings are preserved even if you sell it. Remove all personal information from your device before returning it. This information is only yours and no one else's.This is especially important when using Apple devices for business as you want to protect sensitive company data.
Benefits of Recycling iPhones
There are numerous benefits to recycling iPhones, iPads, and iWatches rather than dumping them in the trash. Some of the benefits include:
Apple devices recycling is good for the economy
Cleaner environment
Electronic recycling promotes the integrity of agricultural soil,
Reduce health hazards to humans and wildlife
Reuse of resources
Virgin resources are no longer mined
One of the most significant activities we may engage in is transforming junk into usable material. This procedure will help to prevent more waste in the future.
Utilizing recycled materials does not require as much energy, consumes less water, and produces less pollution. There are many components in electronics that can be reused without further processing. This minimizes the energy and resources needed for the initial fabrication of components.
In addition to saving landfill space, recycling old iPhones reduces harmful toxins found in the environment.
By reducing the number of new components required to produce a product, iPhone recycling also lowers production costs. In addition, this reduces the number of landfills needed.
Many large corporations, such as Apple, own recycling facilities where they dispose of gadgets for future reuse. It would be beneficial if all companies were to adopt recycling facilities.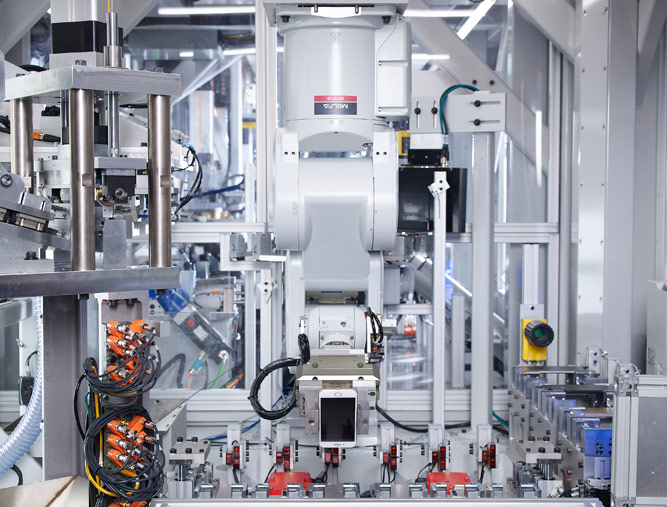 The impact of Apple device recycling on the environment
Mobile phones are classified as "hazardous waste", and many chemicals leak into the groundwater from landfills. Greenpeace's environmental advocacy group alleges that the iPhone battery's soldering prevents it from being recycled. It also claims that its experts discovered harmful phthalates on iPhone cords, claiming that this requires warning labeling on products containing phthalates.
When buried, toxic compounds naturally leak from the metals inside e-waste, making it particularly harmful. Such elements include mercury, cadmium, beryllium, and lead which are found in almost all electronics, posing major environmental threats to our soil, water, air, and animals.
The team behind Apple iPhone recycling has vowed to ensure that these devices are recycled properly or given another chance to be useful. New models arrive while the current one appears to be in good operating order. Despite this, the most recent edition usually adds new features that make it appear too good to pass up.
Technology innovators are still developing electric devices to make our lives easier and more convenient in every manner possible, with security features such as face ID and biometrics still a top priority. Apple's global operations have been carbon neutral, and its offices, stores, and data centers have been powered entirely by renewable energy. This method ties in well with how mining can be reduced by recovering more materials for future products.
The growth of this industry
The e-waste recycling sector, for example, has grown tremendously. This industry has the most successful method of keeping e-waste out of landfills and incinerators.
The recycling iPhone industry has been dedicated to repurposing recyclable parts from discarded electronic gadgets for the benefit of local businesses and manufacturers.
As the volume of e-waste grows, so does this business, which now employs hundreds of thousands of people worldwide by recycling obsolete devices. So much of what is found in e-waste is worth it. Silver, tin, gold, palladium, and copper are on circuit boards. For example, in the automobile industry hard drives can be shredded and converted into aluminum bars.
Conclusion
Apple clearly stated that it would utilize solely renewable or recyclable materials in its products. A goal that has guided the company's design and material sourcing decisions. Besides the charting progress in material stewardship and innovation for Apple cell phone recycling, Apple's newly released Environmental Progress Report highlights that throughout the company's global supply chain and life cycle of every product, they strive toward carbon neutrality. This includes the progress in reducing waste and promoting the safer use of materials in its products.