It makes sense for companies to use smartphones in many ways – but they also need to be safe. A mobile security cornerstone is locking the device with a passcode or biometrical solutions such as Face ID. But is this really secure?
Keeping mobile devices safe
Sad but true: Often, the employees themselves are the greatest security risk. Employees' actions, such as sideloading apps from unsafe sources or deactivating the screen lock because it is more convenient, may open given devices to cyberattacks.
This vulnerability leaves the whole organization and its employees at risk. Data theft, ransomware and computer viruses are a daily threat fpr both.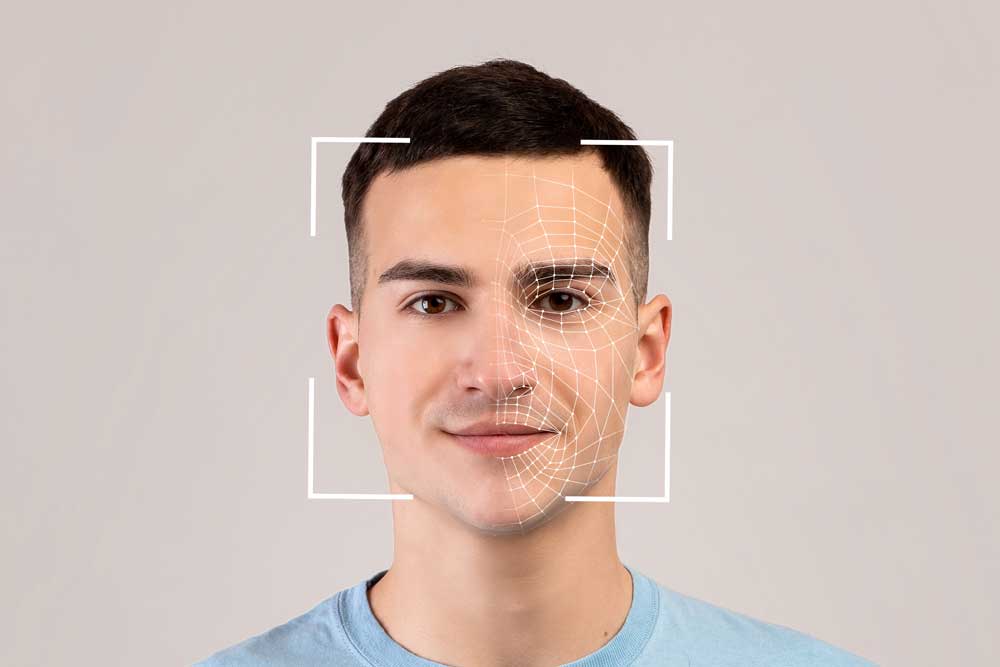 Businesses often underestimate the threat of cyberattacks and data breaches of company information on work phones. Thus, Everphone's iPhone rentals are set up to offer maximum protection for company and personal data on the device. Here, an MDM software plays a vital role.
However, security measures like screen locks and biometrical technologies are also vital to mobile security.
What is iPhone Face ID protection?
The Apple Face ID security securely unlocks the iPhone by scanning the user's face, and it's the most advanced security feature ever created by Apple. Face ID has revolutionized smartphone authentication through technology that provides a secure and intuitive authentication enabled by the phone's TrueDepth camera.
Face ID and TrueDepth camera
In current iPhones, the TrueDepth camera system delivers the technology behind the Face ID unlocking feature. It maps out the geometry and the contours of the user's face.
The security feature was first introduced with the iPhone X in 2017. It became such a success that many other brands such as Samsung, and Google, have also adopted this feature. Apps are even being released to include this security feature alongside others on your device.
The iPhone Face ID protection technology is designed to adapt to changes in your appearance (age, facial hair etc.) and securely stores and encrypts your biometric data. The Apple Face ID security feature enables you to securely complete online financial transactions and more. Some still think that the iPhone's Face ID is unsafe and can be hacked.
iPhone models that support Apple Face ID security include:
iPhone 13 (including Pro, Pro Max and mini models)
iPhone 12(including Pro, Pro Max and mini models)
iPhone 11 (including Pro and Pro Max models)
iPhone XS (including the Max models)
iPhone XR
iPhone X
How does Apple security Face ID technology work?
The TrueDepth camera can capture accurate face biometric data by projecting thousands of dots that aren't visible to the eye. These dots are analyzed, and your face's infrared image is created.
Neural engines within the Secure Enclave transform the infrared image into a complicated mathematical algorithm to represent your face and compare it to the characteristics of your saved facial data.
The security facial recognition phone's Face ID software automatically adapts to any changes in your facial appearance. Wearing makeup or growing facial hair won't affect the security of Face ID recognition software. The Face ID security is designed to work with sunglasses, reading glasses, scarves, hats, contact lenses, and all light conditions, and darkness. Significant facial changes will require you to enter a passcode before updating the phone's face data.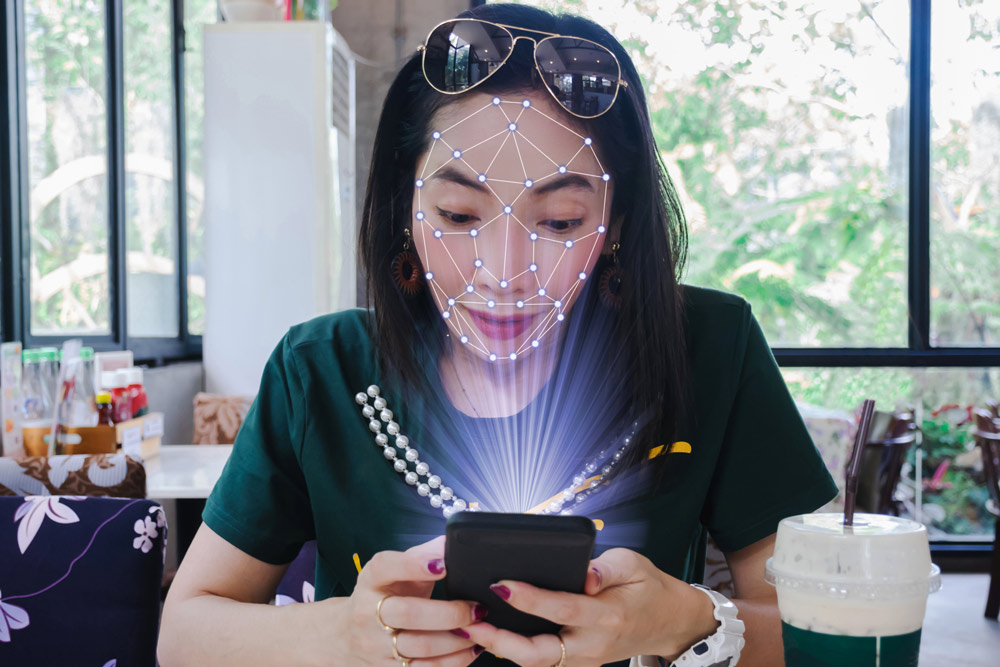 Activating the security Face ID security feature
You'll need to 'register' your face on the iPhone during the phone setup. Go to settings, then Face ID and passcode. You'll be able to unlock your iPhone by glancing at it. The TrueDepth camera will see your eyes and your face holding it at arm's length in front of your face between seven to 20 inches. The camera also works when the phone is on a surface lying down in front of you.
Apple security Face ID safeguards
The Apple Face ID solution uses knowledge engineering and the TrueDepth camera to complete secure authentications. Knowledge engineering is used to save natural changes of your face in mathematical representations over time. The security Face ID takes the mathematical representation of your face and encodes and protects the data through the Secure Enclave, which is protected by a key.
Face ID is safe 100% because the probability that another person can unlock your iPhone with Face ID is less than one in 1,000,000. If you're concerned about individuals accessing your iPhone, you can set the Face ID security to security Face ID with a mask. This feature analyzes the unique elements around your eyes and further increases the probability of an unauthorized person not being able to access your iPhone.
As an additional security precaution, the Face ID feature only allows five unsuccessful Face ID match attempts before the passcode will be required.
How to get 'Phone as a Service" iPhone rentals for your organization
You can contact an Everphone consultant who'll answer any of your additional questions about 'Phone as a Service' iPhone rentals. A consultant will also help you create a unique custom rental agreement to suit all your company and employee business needs. Everphone will also deploy the latest MDM software on all rented company iPhones as an extra layer of protection to ensure the best protection against cyberattacks.
When your organization rents a security facial recognition iPhone for all your employees from Everphone, your employees can use their company iPhones for personal and business use. All rented iPhones will be returned to Everphone at the end of the rental agreement. Your organization will have the option to renew the rental agreement and receive the latest iPhones as stipulated in the new agreement.
Everphone has highly developed and specialized procedures that involve setting up and distributing your rented company iPhones. Your company's iPhones will also be equipped with the latest MDM software technology to make remotely managing devices a breeze.