Over the past few years the introduction of the GDPR has forced many businesses to change the way they store, access and exchange customer data. In this blog we'll be exploring how mobile device management (MDM) solutions can be used to meet GDPR requirements and improve business operations.
What is the GDPR?
The EU's General Data Protection Regulation (GDPR), which came into full effect in 2018 is a regulation that requires all businesses operating within the EU to comply with rules on how to store and use the personal data of their customers. It was a big change in the regulation space and something that all businesses have had to consider over the past few years.
The GDPR covers over 500 million EU residents and brings a number of robust protections related to personal data usage and communication. Businesses that fail to abide by the various rules can be fined up to 4% of their global turnover or up to €20 million.
The various protections brought in by the GDPR include:
Businesses must disclose data breaches to authorities and consumers within days of discovery
Individuals that interact with business have a right to know what information on them is being stored and exchange
Individuals have the right to have information about them erased at their request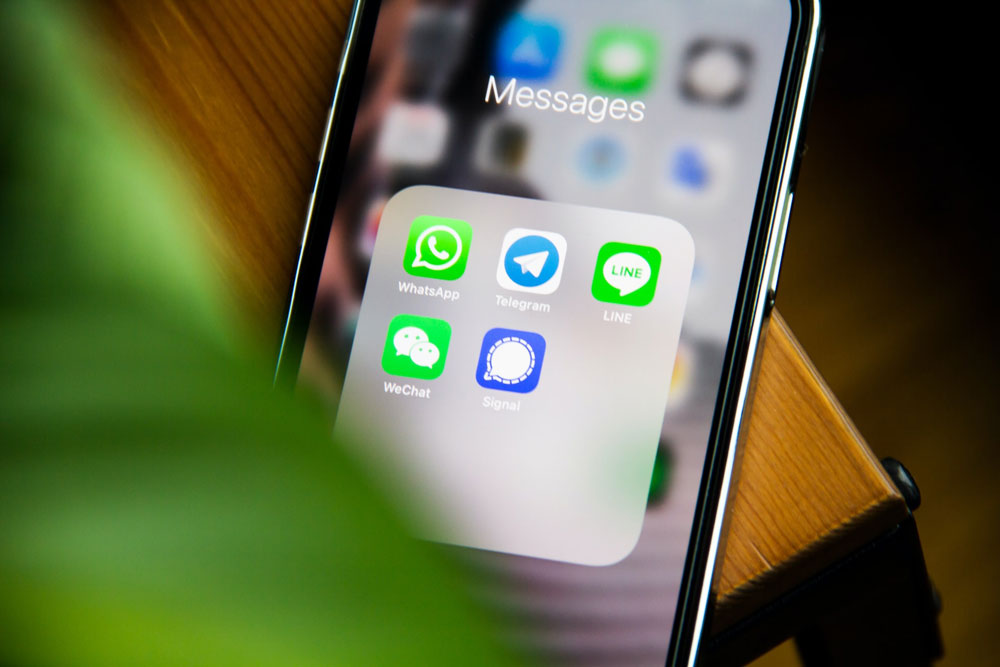 How can MDM solutions help you stay GDPR Compliant?
Mobile device management is a security technology that enables administrators to manage and secure corporate or personal mobile devices. This kind of MDM software can function across multiple operating systems and is used to monitor and manage a wide range of digital devices in businesses around the world. Usually, MDM solutions integrate both Android and iOS devices.
Today so much work is conducted on mobile devices which presents challenges for how organizations must deal with sensitive data and business-related communication. Indeed, this shift in working culture also impacts the way your business can remain GDPR compliant.
MDM solutions can aid in GDPR compliance in a number of ways including:
Allowing you to get rid of unnecessary data
To stay GDPR compliant you have to limit the amount of time that personal data is stored on the device. It is important to be able to empty and reset devices if they are reassigned or no longer used. Most MDM solutions will have comprehensive wiping capabilities that allow you to remotely purge devices of unnecessary data.
Allowing you to lock devices and enforce password policies
The GDPR has "privacy by design" and "privacy by default" policies that require companies to show that they're in control of customer data and that they've taken steps to protect this data.
With many MDM solutions you can stop threats to the data on your mobile phones by enforcing password policies. You can also implement group updates, restrict certain apps or network and lock devices. When these measures are in place you protect user data and you can also show the various ways you ensure privacy by design.
Enabling you to separate business and personal phone usage
With more businesses embracing potentially risky Bring Your Own Device (BYOD) policies, it is important for organizations to know how to separate the professional from the personal. This is also a key element for GDPR compliance.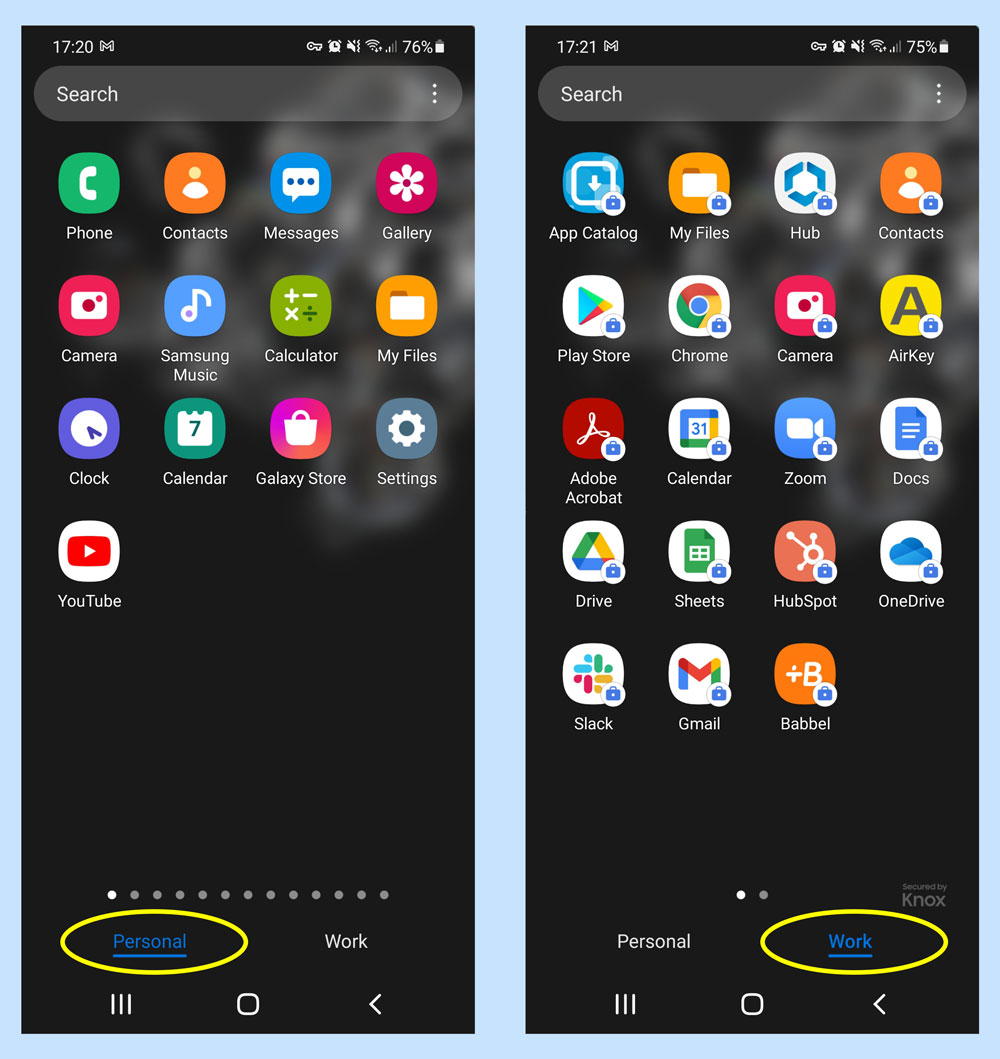 Users can toggle between private and job-related apps under Android.
In iOS, the functionality is similar 
MDM systems enable administrators to take control of data and applications (MAM = Mobile Application Management) and separate business use from personal use. You can blacklist apps according to the needs of your personnel and the needs of your business network. You can also disable device features like cameras, Wi-Fi and bluetooth.
With MDM solutions like Microsoft Intune, Ivanti or VMware MDM you can allow employees to isolate their work and personal apps. Then they can switch user profiles and keep their work data protected with separate passwords.
Enabling you to remotely deploy and enforce settings
As a result of the pandemic many businesses are still operating hybrid work-at-home policies. This creates challenges for IT departments and administrators who need to control and protect digital devices. This also creates challenges for compliance departments that need to ensure that all employees are abiding by GDPR regulations.
Thankfully, MDM solutions can help you remotely deploy and enforce settings on mobile phones wherever they are. You can also remotely onboard staff and take control of workflows from the comfort of your home desk.
Making the most of your MDM solution
MDM solutions have plenty of applications and can be particularly helpful for businesses concerned about their GDPR compliance. Once you've found an MDM solution that suits your business and helps you stay compliant, you'll probably want to acquire the best possible hardware.
In the past this may have meant buying expensive phone systems or relying on half-baked leasing companies. But today there's a better way to get your hands on high-end smartphones through a "Phone as a Service" concept. Such devices can then be easily protected and managed through a tailored MDM solution that also helps you to remain GDPR compliant.