In this article, we'll take a closer look at mobile device management and MDM providers to clearly indicate why this software is critical for small businesses and large corporations alike.
When it comes to the security of confidential business data, companies need to put sufficient measures in place to ensure the information is safeguarded. Data breaches and hacks are all too common, and no business is safe from these attacks. Mobile device management software is a helpful tool that businesses can use to protect data on mobile devices. But where can you find mobile device management suppliers? And how does the software improve data security and privacy?
What are MDM providers, and how do they work?
MDM providers create and supply mobile device management software to businesses and individuals. Many different providers are available, such as SOTI MobiControl, VMware Airwatch and others.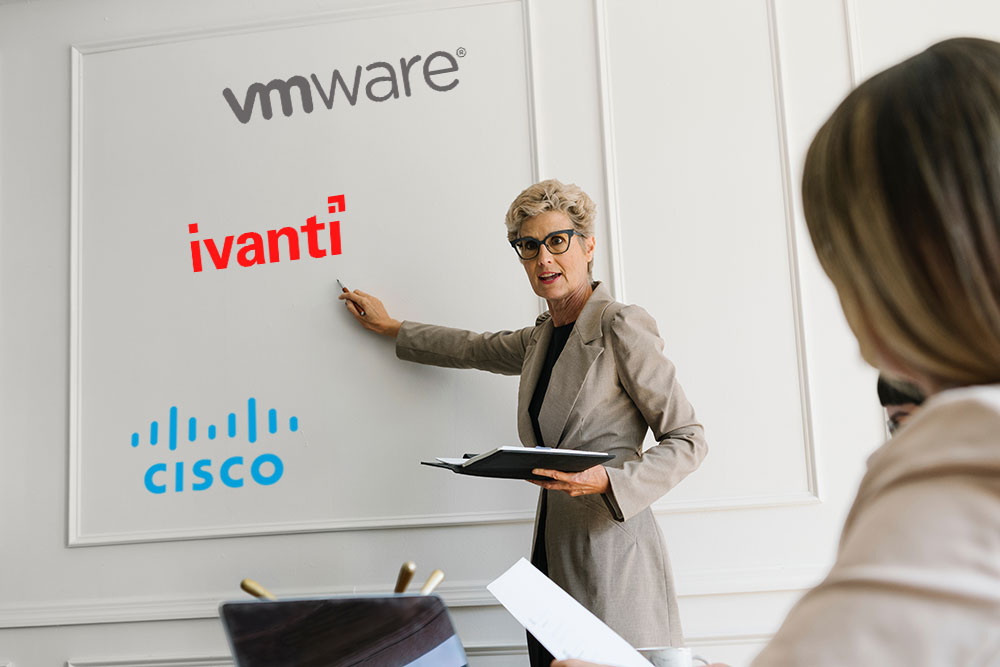 These providers have created specialized software that works across different operating systems (Android, iOS, others) and allow the individual or IT department to access the device remotely. This means that the IT department can remotely install or uninstall apps and software the employees may need. IT departments can also update necessary systems remotely or wipe the business data from the device if it gets lost or stolen.
MDM software also has containerization features. This means that the mobile device's workspace can be split into two separate spaces, allowing one to be used for work and the other for private uses. This is incredibly valuable, especially when considering a BYOD setup or when supplying employees with mobile devices. Users won't be able to copy or move data from one workspace to the other. Apps installed on the workspace won't be available or have access to the other workspace. This feature helps protect the employee's privacy while simultaneously protecting valuable company data in the case of a breach.
As such, mobile device management for BYOD and corporate phones are essential to ensure businesses are GDPR compliant, data is secure, and employees' privacy is respected. We cover mobile device management in our blog more fully, or you can look at our whitepaper on the topic.
Why use mobile device management suppliers for businesses?
You may be wondering if it's even worthwhile to use a mobile device management supplier for your company. Why can't you just let employees install free containerization apps on their devices and then have IT monitor the security? Surely that's a more cost-effective solution?
The reality is that a container app on its own isn't practical. You'll have to find and install different apps depending on the individual devices and OS. As such, the IT department will have to look for and evaluate many different apps to find the ones suitable for all company devices. Then these apps will have to be installed and set up – can you imagine the workforce required to do this in a small business with 50 employees? What about a large corporation with hundreds of employees?
Container apps also don't allow the remote monitoring that MDM software does. If any apps need to be installed, files need to be monitored, or if the employee leaves the company, there's no way to manage these tasks remotely. The IT department will have to take in the devices and install, monitor or update them individually. Once again, a mammoth task for any department. Also, if the device is lost, stolen, or the employee leaves the company, there's no way to remotely clear the company data from the device, which could lead to a data breach.
Let's take a look at some of the benefits of MDM software:
Reduces time spent on monitoring, installation and updating devices
Avoids data duplication
Protects employee privacy
Compliant with GDPR
Enables easy data edits
Improved data quality management
High-quality data governance
Remote data disposal is available
The best mobile device management suppliers
There are many different options to choose from when it comes to MDM providers. Some are more expensive, but you're sure to find one that fits within your business's budget. At the same time, most MDM software is available to work across multiple OS, which is why it's so useful for organizations that use both Android and iOS.
However, certain providers only specialize in a single OS such as mobile device management only for Android or Apple, which is why you should double-check their requirements before choosing a provider. As such, it's useful for IT technicians to know which software can be used on a specific platform and which ones are cross-platform.
It's also good to remember that many PaaS (Phone as a Service) providers, such as Everphone, procure and supply mobile devices on a rental basis and include MDM software pre-installed on all the devices. This useful smartphone service simplifies the procurement and roll-out procedures so that your IT department can focus on more pressing matters.
Ensure that your PaaS provider also offers this feature, as it's a great way to keep costs down while still having great MDM software already installed on your devices. Smartphone hire-to-purchase options are often considered a more affordable option at the time since you don't have to pay for the device upfront. However, this agreement can be much more expensive in the long run and doesn't come with MDM software pre-installed.
MDM suppliers
Here's an incomplete list of well-known MDM suppliers. For a detailed list of all MDM manufactureres, visit the software comparison experts from Capterra.
AppTec 360°
Baramundi
Blackberry
Cortado
Hexnode
Ivanti
Jamf
IBM (MaaS360)
ManageEngine
Microsoft Intune
MobileIron (belongs to Ivanti now)
Scalefusion (MobiLock Pro)
Soti MobiControl
VMware (Workspace ONE)
Final thoughts in MDM suppliers
When providing mobile devices, security and control are major concerns – this is even the case when using a BYOD model. However, mobile device management suppliers have the solution. Specialized software that secures the device even if you allow employees to use it for personal reasons as well. Make sure you look carefully at the different providers and their solutions to ensure you choose the right one. Alternatively, you can also use a PaaS provider, like Everphone, that includes MDM software on the devices they provide.