Renting smartphones such as iPhones or the latest Android models is at the core of Everphone's business model. Our smartphone subscription "device as a service" provides the current iPhones with an exceptional service level. The iPhone rentals are made for companies that want to relieve their IT crews and outsource all tasks around mobile device management.
iPhone rentals for companies
Should any of the rented iPhones have any issues, Everphone will replace it with a brand-new iPhone – without any red tape. Everphone will delete the data still on the old device and either refurbish or recycle it to be reused again.
You will receive this service at a fixed monthly fee and don't have to worry about hidden costs. Keep reading to discover why renting iPhones for your business is a good idea.
What is the cost if you rent iPhones?
Your employees can own the latest iPhone business models that won't cost your company an arm and a leg. Instead of looking at installments and leasing options with third-party involvement, you can rent an iPhone 13 or iPhone 13 Pro Max at an affordable, flexible, and convenient long-term rental plan for your business. When looking at renting device or offering a Choose Your Own Device (CYOD) to employees, there are a few benefits such as: :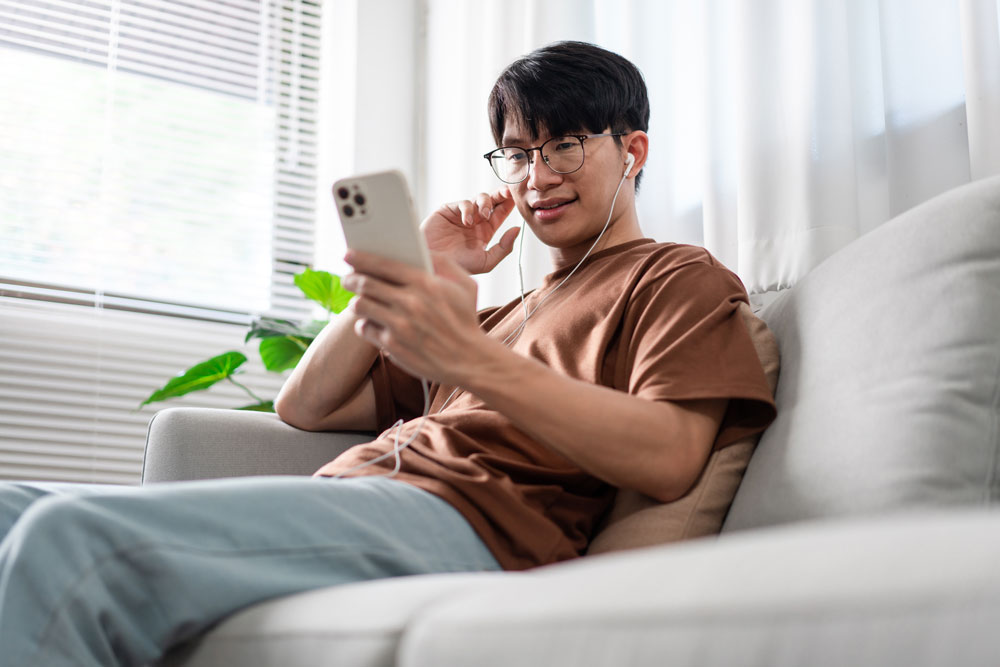 Freely selecting company budget and models
Any number of line-ups for different user groups
Flagship smartphones with optional co-payment
iOS or Android? Employees decide for themselves
MDM separates business workspace and private area on the devices
IT can configure apps even before the roll-out
To get a full list with all models and prices offered, please reach out to our sales team via the following link:
Cost transparency with iPhone rentals
Renting mobile devices from PaaS providers is much more affordable and convenient than buying phones once-off and replacing them every two years. You also won't be trapped in a contract that you have to continue paying for a set period even if the user has already left your organization. In that case, the rental simply ends and the rented iPhone is returned.
Renting gives businesses the opportunity to provide their employees with the best quality devices at a manageable monthly cost that's within budget. It also puts an end to drawers full of unused, free-floating decomissioned smartphones in your IT department.
Device as a service
Running a business is stressful enough not to mention obtaining, managing and maintaining company mobile devices which can be an expensive exercise for your business budget. What if we can spare you from dealing with mobile providers, insurance companies, and repair shops?
Take the hassle out of company mobile device headaches with "device as a service" (DaaS), where specialist providers will efficiently cover your mobile device management. These PaaS providers can handle everything from purchasing and setting up each device and delivery to your employees. They can also handle any issues you might incur during your rental term, whether mobile device returns, termination or defects.
Rent Apple iPhones-no strings attached
Let's be honest: Not all employees have the same mobile device needs or personal preferences regarding device models. So why would you have contract plans that don't support your business or employee needs regarding mobile devices? With rental work phones, you can roll out different iPhone models to different user groups to best address the needs of your colleagues.
SIM-only phone plans
When renting iPhones, you can now switch to phone plans that don't include a subsidized phone. These are more flexible and often come at a better price, allowing your business to optimize your company phone plans with no contract commitments.
Data privacy and security on rented iPhones
All rental iPhones from Everphone should be integrated with an MDM (mobile device management) software. We can either use an MDM solution your company might already have in place, or support you in finding the software that is right for you.
The MDM software will install a secure encrypted workspace on the phone, which will keep company data strictly separated from the user's private data. This allows the company phones to be privately used without restrictions.
This complies with security policies and data privacy regulations. It also improves the general security level of the company phones, for example by forcing users to apply secure passcodes or enhanced biometrical unlocking with Face ID.
Relieving IT with rented iPhones
When it comes to having an excellent working tool in your pocket and on the go for company mobile devices, it seems that the iPhone is at the top of the list. Employees enjoy the benefits of doing a lot in a short period while being able to scale their productivity. Mobile devices can hence become a key factor in your company's digitization projects.
iPhone models for business purposes
Depending on your needs, the following iPhone models are recommended for business usage:
iPhone 11
iPhone 12
iPhone 12 mini
iPhone 13
iPhone 13 Pro
iPhone 13 Pro Max
iPhone SE (2022)
iPhone 14
iPhone 14 Plus
iPhone 14 Pro
iPhone 14 Pro Max
iPhone 15
iPhone 15 Plus
iPhone 15 Pro
iPhone 15 Pro Max
Of course, future iPhones such as a given iPhone 16 will also be included in this list.
If you rent Apple iPhones for your business, you can bulk process the procurement and roll-outs of the devices. A new iPhone for a new colleague is then just a couple of clicks away – Everphone will take care of the rest.
Your IT department will thus not only be relieved of the purchasing – software and security policies are also automatically distributed to the devices according to your set-up requirements. And if something is wrong with one of the iPhones, the Everphone service quickly jumps in and exchanges defective devices with maximum speed. This is all included in your monthly rentals – no extra charge!
Final thoughts on renting iPhones
Although the Apple iPhone is associated with luxury and therefore considered an expensive mobile device to own personally, Everphone makes it possible for your business to rent the iPhone 13 or rent the iPhone Pro models with an affordable and flexible rental business plan.
Your business and employee needs are important to us; therefore, we focus on making smartphones more sustainable and user-friendly. We are also here to simplify security regulations and data privacy. If you are still not completely convinced, you can ask for a free consultation with one of our Everphone experts!