Rent an iPhone without a contract: getting independent from your provider
"Bundled" phones are an easy way for mobile providers to enforce customer loyalty: if your phone and the associated phone plan are tangled with each other, you will probably just stay with this contract and let sleeping dogs lie. Never change a running system
However, this only makes sense if you …
already have the phone plan that addresses your needs perfectly and
meticulously closely monitor the subsidy payments for the phone and calculate when the device is paid off.
Otherwise, you will be wasting money one or another way. Either you can't benefit from a better phone plan offer, be it from your provider or a different one. Or you will keep making payments for a phone that has already been paid for.
More flexibility with no-contract work phones
Your company will be able to procure smartphones and phone plans in a much more flexible way by "unbundling" the two and switching to no-contract phones.
What's a no-contract phone?
Simple: it's a phone not bundled with a mobile contract.
Unbundling the phone and switching to no-contract phones gives you two advantages: SIM-only tariffs are usually more flexible and available at better prices than the ones with a subsidized phone. You can now choose them.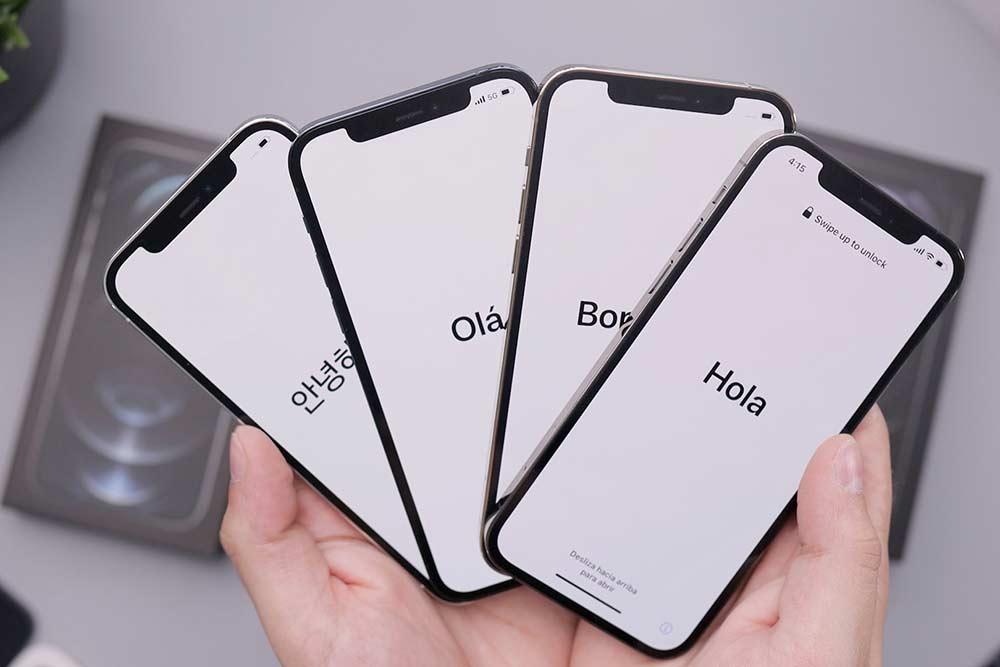 You're also not stuck with the subsidized smartphone. Maybe you want to get your hands on the latest iPhone upgrade without committing to a new plan?
Renting no-contract devices: Device as a service
You'll also have a new option for your hardware sourcing: rent a mobile phone without a contract. You pay for the device of your choice and can then choose to add any phone plans you like; SIM-only plans, B2C plans, even prepaid or "pay-as-you-go" plans.
And with the freedom that comes from not being locked into an expensive bundle contract, you'll have more control over your budget.
Optimizing telecoms expenditures
A no-contract iPhone (or Android device) gives you the option to have fully transparent costs for your company phones. This is the basic requirement to be able to identify cost drivers and optimize phone plans.
Rent a phone without a contract: what does SIM-only mean?
When you sign up for a SIM-only deal, you're only getting the SIM card (or eSIM code), which contains the information that identifies your phone number, lets you make calls, and gives you access to mobile data.
You won't get a handset as part of a bundle deal. This feature is great if you already have a phone that you're happy with and that you want to use! Often when people sign up for contracts that include a handset, they spend more than they would if they had bought the phone outright.
Advantages of a SIM-only deal
There are many benefits to choosing a SIM-only deal over a contract plan, and we're going to break down some of our favorites for you below.
Pick a contract
You can pop in your new SIM with a SIM-only deal, and you're good to go. And if you don't like the deal, you can switch it up no problem; give notice as per any terms and conditions, and you won't be charged to change. Contracts are as short as 30 days, so you're not tied to one provider, and if you don't like the deal, you can swap.
Keep your phone
And if you've already got a phone that suits your needs? You can stick with it! With a SIM-only deal, you're free to choose a provider—so there's no pressure to buy a new smartphone.
Pick a mobile provider: It's your choice
You could save yourself hundreds of dollars by sticking with your old reliable, and it could cost less in the long run compared to contract agreements because you're not paying back the cost of a new smartphone. Also, the longer you hold on to and use a device the better for the environment as these devices aren't biodegradable and end up wasting away in landfills for many years.
Why it may be best to rent a phone without a contract
To rent a phone without a contract isn't so different from procuring a mobile phone with a contract. It's easier for a company to rent a phone without a contract because you aren't locked into buying it.
Bundle of features contract
Buying one of the current smartphone models can be expensive. Rental options are springing up all over the place—and they're cheaper than you think. Renting is often more affordable than buying a new phone outright.
When you buy phones in a contract, you're not only paying for the cost of the device itself—you're also paying for the data and minutes that go along with it in what is called "bundle". Bundle offers can span from 24 to 36 months. However, if your payments for the subsidized phone continue after the device has been paid off, you're unnecessarily burning budget.
While a mobile phone contract for business customers can be convenient, you're paying for airtime and data that you might not use for longer than you need to—and often at an inflated price since you're paying for the cost of the device itself as well.
Did you know if you rent a phone without a contract option from mobile companies, you get all of the perks of owning a cell phone without worrying about overpaying or locking yourself into a contract?
SIM-only mobile phone contract for business customers
If you want great value on calls, texts, and data without buying new mobile phones, a SIM-only business phone plan is the way to go. SIM-only business phone plans are more affordable than a phone contract that includes an expensive handset, and you can use your existing company mobiles procure them in a flexible and scalable way be renting them.
You can also go the prepaid route and buy data and airtime for individual sim cards for your employees.
It's easy to provide and help your employees to rent a phone without a contract if they prefer not to use their own devices at work. If they want to use their own devices, we can provide mobile device management services to ensure security and privacy for the employee and the business.