T-Mobile Magenta Business: Advantages for business customers
Many businesses are turning to mobile technology to keep up with their employees. An efficient workforce is essential to a productive business. Do you want to give your business a professional boost? T-Mobile for Business offers tailor-made solutions for your business. There are various ways your business can enjoy Magenta Business.
Data volume with T-Mobile for business
You never have to worry about going over your limit and getting charged extra for mobile data. It also means that you will always be able to use 5G internet in any way you want. With the T-Mobile "Unlimited" phone plans, you have a complete package with unlimited high-speed data volume within the T-Mobile network.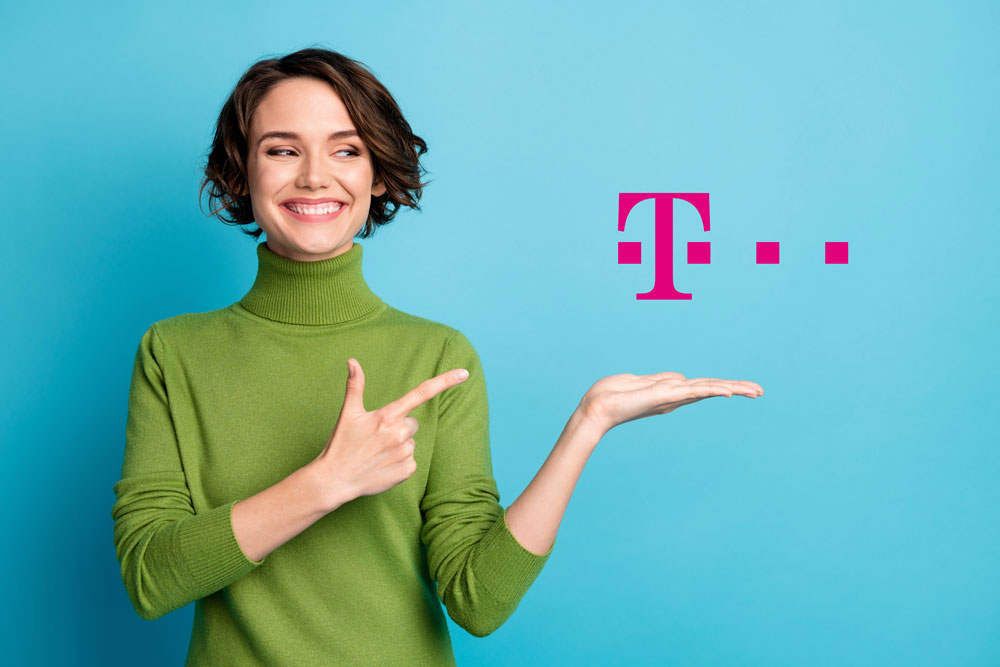 A T-Mobile business mobile plan is the perfect solution to help you keep in touch with customers, employees, and your entire team. Your T-Mobile business tariff for the mobile plan will provide all the tools you need to stay connected, including unlimited calls, SMS, and a Multi-SIM option.
Whether you are on the go or in the office, T-Mobile for Business offers a high-performance 5G network experience. It offers bandwidth from 100 Mbit/s up to 1,000 Mbit/s. You'll never have to worry about your employees using too much data or your customers using it all up.
Your business will never run out of bandwidth again! Magenta T-Mobile offers unlimited data volume at no extra cost. It's easy to see why many companies choose this service over others.
The T-Mobile mobile tariffs for businesses help companies save more money by offering more services and special packages at lower prices. By providing mobile phones as employee benefits, we can give your employees the freedom to work wherever and whenever they want.
Fixed network to a mobile flat rate
The fixed network to mobile flat rates option lets you make free calls to any mobile phone from your landline. It applies to up to eight voice channels. You can reach your customers at any time and enjoy inexpensive telephony with low basic fees.
If you want to save yourself from an expensive fixed network contract, then a mobile flat rate is suitable for your business. As a business customer with this service, you can enjoy the following benefits.
5G speeds are faster than DSL
It includes unlimited calls and roaming
All-Net Flat: unlimited calls to all networks
Free SMS and MMS
What type of T-Mobile business mobile plan is right for your business?
The development of new technologies and the growth of the mobile internet are leading to new forms of communication. To be available for your customers at all times, you need a strong partner who can guarantee fast and reliable connections.
Business Unlimited Select
This package gives you the most affordable way to increase your company's productivity. You can now connect all your devices to a fast and reliable mobile network. It will be a great advantage when working from home or while moving.
Suppose you already use a T-Mobile business mobile plan for your company. Thanks to your status as an existing customer, you will receive an extra price advantage when booking another product for your company. As an existing T-Mobile customer, you can save on extra monthly products at your company price.
Business Unlimited Advanced
Business Unlimited Advanced offers you a comprehensive package for your telephone needs, including unlimited talk and text, unlimited 5G and LTE data on the T-Mobile network and some extra benefits such as free in-flight Wi-Fi an Netflix account (as of 2022).
With this package, you can also choose either to get subsidized phones and tablets and buy accessories such as headsets and speakers.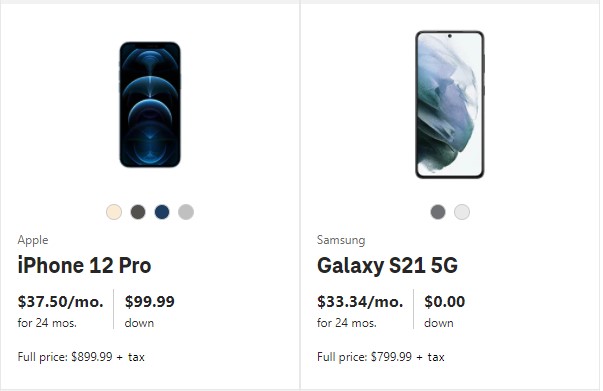 The subsidized devices may require an initial down payment 
Business Unlimited Ultimate
"Ultimate" is the largest T-Mobile Business package in the US. It boasts unlimited text and talk, unlimited 5G and/or 4G connections as well as +100 GB of high-speed data. With unlimited premium data, you can be sure not to be slowed down if your data connection has been exceeded.
You get an overview of your costs thanks to monthly billing in advance. So there are no unpleasant surprises when you receive your bill at the end of the month. Now you can use your company smartphone for phone calls and messages without any worries about the costs.
Mobile security and MDM software
Tip: With a Mobile Device Management (MDM) solution, you can keep an eye on the status of all your devices and protect yourself against any threats or vulnerabilities.
T-Mobile phone plans: SIM-only and BYOD
Naturally, T-Mobile also offers SIM-only phone plans without a subsidized device. At Everphone, we generally recommend to keep phone plans and devices separate in organizations. This usually allows for more flexibility in selecting the phone plan, more cost transparency and overall lower costs and expenditures.
T-Mobile business mobile plan vs. Verizon business mobile plans
If you're looking to get started with a new mobile phone plan, one of your first decisions is to choose what type of plan you want. Two popular options in the US are T-Mobile business mobile plans and Verizon business customers' phone plans. And of course, there is also AT & T and Sprint.
All of these carriers and their business phone plans have their upsides and downsides. For example, Verizon business customers' phone plans are known for their flexibility, but they may not offer what you need if you're looking for a specific set of features.
On the other hand, T-Mobile business mobile plans might be more limited regarding what features you can pick and choose. Still, they offer an excellent value for your money with included features that might otherwise be add-ons with other providers.
If you're trying to decide which plan is best for your needs, there's no single correct answer. You'll have to weigh your budget and priorities against the different types of plans available on the market today.
T-Mobile business mobile plan-data plans with an end device
A data plan is the amount of data your business can use each month for online roaming, streaming and browsing. Data plans come in many shapes and sizes, but they all have one thing in common: they are designed to keep your company connected to the internet.
When you select a data plan, you're choosing how much data your company will be able to use each month. Some companies may only need 200 MB/month, while others require 1 TB/month or more. You choose a T-Mobile business mobile plan that gives you enough data to power your business without overpaying for something you don't need.
Some companies offer unlimited plans, but these plans can be fairly expensive—and if you don't need unlimited data, they aren't worth the extra cost. If you aren't sure how much data your company needs, talk to an expert! They'll be able to help you figure out what kind of plan is best for your business's needs and budget.