Business customers have different mobile needs when compared to their private counterparts. This includes mobile tariffs for business customers. Every business has a budget to be mindful of, and choosing a suitable mobile contract that meets your business requirement and fits your budget can be a challenge. When looking at providers of mobile phone contracts for business customers, you might be overwhelmed with the number of options available. So, how do you choose the best mobile phone contract for commercial customers?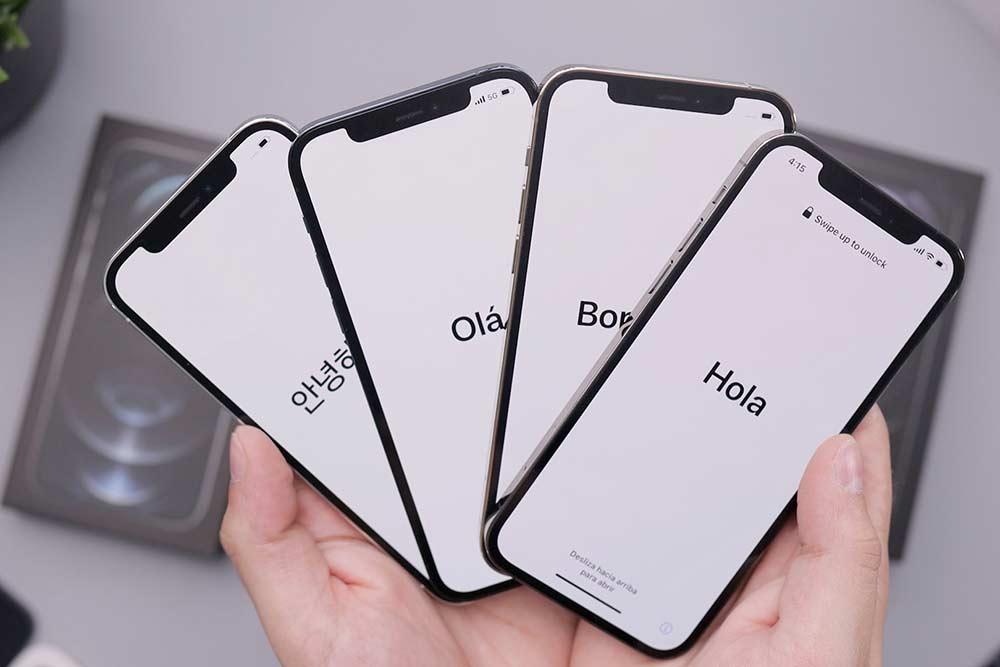 How To Find The Best Mobile Phone Tariffs For Business Customers?
A reasonable price is essential when it comes to mobile phone tariffs for business customers. After all, a business has to keep a careful eye on its bottom line, and procuring smartphones and plans can be pretty expensive. Commercial phone contracts and plans can be a lucrative income for many providers. However, these mobile contracts don't come without their challenges.
Companies rely on smartphones for their employees to conduct their daily tasks. This is especially true in larger businesses or businesses with employees who work remotely or frequently travel for work. Here are a few things to be aware of when looking at mobile phone contracts for business customers.
Compare Contracts, Rentals And Sim-Only Options
Before deciding on a mobile phone plan for your business, you need to understand the different available plans and what they offer.
"Bundle" offers
Traditional contracts usually include the smartphone and some data and airtime (phone minutes). However, these packages ("bundles") are usually paid off over 24-36 months.
You may have paid more than the phone's value by this point. While this is an excellent option for individuals, it can turn out to be very expensive in the case of business customers, and you may end up paying for what you don't need.
It is also an organizational challenge to keep track of all payments and to not continue paying for a device that is already paid off completely. Because as soon as the device has been paid off, your bundle phone plan becomes really expensive.
SIM-Only Business Phone Plans
A sim-only option is much more affordable and will work well if your employees already have work devices. In this case, you only pay once-off for the sim card. Then you can choose to connect the sim to a plan that includes data and airtime, or if you prefer, you can go the prepaid route and simply buy data and airtime for individual sim cards as needed.
Everphone will be glad to provide your employees with mobile device rental services without a contract.
We will source the best-priced devices and also identify mobile plans for you to choose from. "Phone as a Service"  is usually more flexible and can cater better to your business needs. Also, if an employee leaves the company, they simply return the device, and you don't have to continue paying for it like you would if it were a contract.
Stay Aware Of The Features You Need
It can be easy for businesses to be so focused on staying on budget and looking only at the mobile tariffs for business customers. However, it's also essential to bear in mind the specific features you require to enable your employees to do their work effectively. In this case, we aren't just referring to the specifications of the devices needed but also the phone plans.
For example, an employee who frequently travels for work has different needs than an employee that works from the office. For one, data roaming and relevant surcharges need to be considered. By using a Phone-as-a-Service (PaaS) provider, you can segment the needs of your different teams while still having an all-in-one solution.
Keep An Eye On The Advertised Benefits
Many businesses advertise certain benefits that they are legally obliged to offer. This doesn't make them a benefit, as you should legally be receiving those features or benefits with your mobile phone plan in any case.
An example of this is the use of data packages in the EU. Since 2017 you could use the same data package across the EU, just like you would at home. This means no extra or international charges. However, many phone providers advertise this as an added benefit when it is a legal requirement.
Another example is keeping your telephone number when switching providers. Many providers charged you for keeping the same number when switching providers in the past. However, from 2021 no surcharge may be levied for this service. Yet, many providers still advertise free porting of existing telephone numbers. So, to ensure you get the best deal, make sure you're aware of the benefits you should receive legally.
Mobile Phone Contracts For Business Customers Comparison
A shocking 97% of Americans own a mobile device of some kind, and the number of smartphone users in the US is expected to reach 311.53 million by 2025, according to Statista. There are many different Telekom offers for business customers in the US, meaning many options to choose from. However, there are three major operators, AT&T, Verizon, and T-Mobile, that offer nationwide services, and they use LTE Standard when it comes to their 4G and also provides 5G services. If you're looking for the best mobile phone contracts for business customers, these three providers are the best place to start.
AT&T
AT&T is the largest provider of mobile services in the United States. In 2021, they ended the first quarter with a market share of 44.8%. AT&T boasts some of the best performance tests, making it a reliable option for business customers mobile phone contracts. While AT&T business customers' tariffs are slightly more expensive than other providers, the reliability of their services and the features included make them a good option for many companies.
Verizon
Verizon is one of the oldest mobile service providers in the world. With a large amount of experience backing them, they've managed to secure one of the top spots amongst the best providers in the US. Their plans are more affordable than AT&T, and their network coverage is almost equally reliable. Verizon used to edge out AT&T in performance testing until the last batch of tests, where AT&T edged ahead slightly. Verizon business customers can benefit from the excellent network coverage and good LTE speeds. However, their 5G offerings are only available in select areas.
T-Mobile
T-Mobile is a genuinely competitive provider making strides in all the right directions. They offer the most affordable plans of these three providers without sacrificing the quality of their coverage and included features. In fact, in the most recent performance testing, T-Mobile's 5G performance and coverage outperformed both AT&T and Verizon. Their plans also include many additional perks that cement them firmly as one of the top mobile providers in the US.
Overview of Choosing the Best Mobile Phone Tariffs For Business Customers
If you're looking for mobile phone contracts for business customers, follow this list to identify the best offers.
Determine how many business phones your company requires and what your budget is.
Divide the number of devices needed into teams with similar needs.
Determine the needs of each team, i.e. how much data, how much call time, etc.
Also, compare bundle tariffs with sim-only options using prepaid for an overall projection of tariffs.
Consider renting smartphones with an all-inclusive package, and compare them to other offers.
Check a wide range of vendors to find the best deals.
Ensure that offers include an MDM solution for added privacy and security features.
Calculate the total basic fees of all devices and add any once-off costs to be able to compare plans.
The process applies even if you're looking for mobiles with contracts in Austria or other countries.
Final Thoughts
Choosing the right mobile phone contracts for business customers can be a real challenge for many businesses. You want the best value for your money, devices that meet your business and employee requirements, and ideally, you want all of this in one neat package. Choosing a Phone-as-a-Service (Paas) provider like Everphone is what you need.
Everphone sources the best devices and mobile plans in line with your budget and business requirements to just choose the option that works best for you. Finally, they also offer mobile device management services to ensure your devices meet all the security and privacy standards required.