Device management can be a challenge for any organization: Mobile devices are productive assets for employees, but managing them can prove an expensive and complicated process within a business. Procuring smartphones extends a company's budget due to the high acquisition costs, service provider costs, and maintenance costs. With Phone-as-a-Service (PaaS) your business can eliminate all the problems associated with purchasing or leasing company mobile devices.
Device management: Handle smartphones and tablets
An essential part of business operations is smartphones and sometimes tablets for employees to successfully fulfill their business duties while staying productive from wherever they are.
Managing repairs can be a hassle
Unfortunately, many enterprises face the predicament of how to offer the appropriate devices for each employee. Procurement of mobile devices can be an expensive process with extra costs that may arise with damaged or lost phones.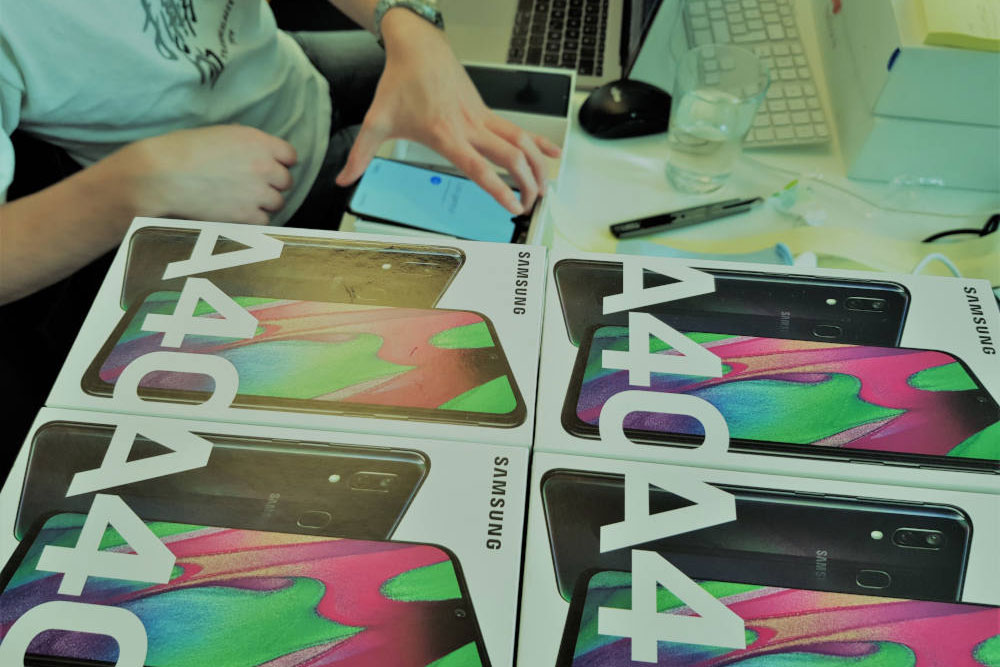 Repairs in particular can lead to astonishingly complex and lengthy processes, involving a multitude of external and internal stakeholders from IT, help desk, procurement, finance, repair shops, manufacturers and/or insurances. Not seldom, companies have a "dual swap" strategy in place, meaning that for the time of the repair, the employee is given a temporary exchange device that later has to be swapped back, causing even more expenditures.
The solution: "device as a service" (DaaS) from Everphone directly rents out mobile devices to companies without hidden costs or complicated processes. This includes the procurement of mobile devices, phone plans, repairs for damaged or defective devices, and necessary business apps for employees. Everphone provides your business with the mobile devices your business needs while saving you money and essential time.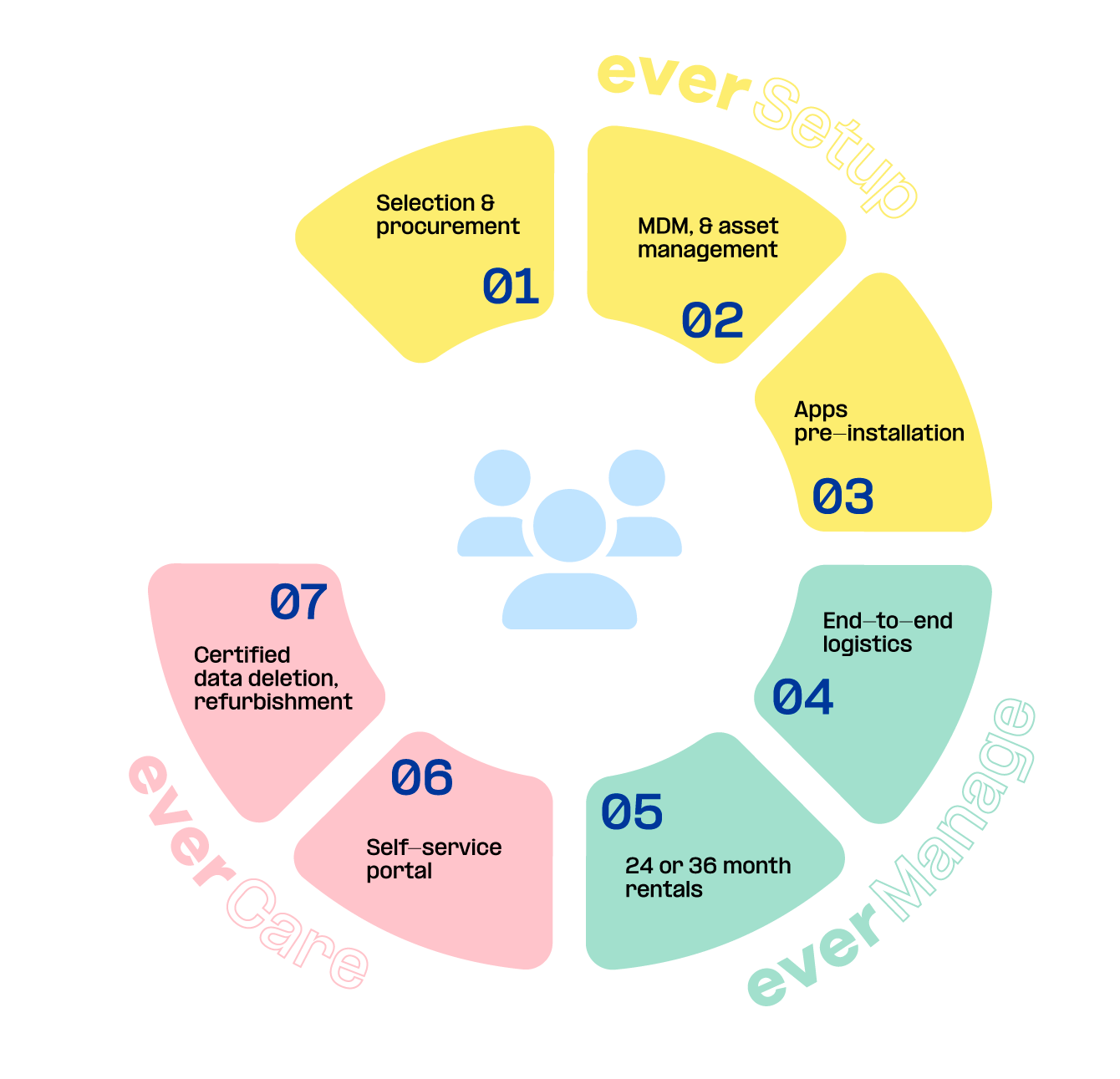 Choose between a classic rent where the company specifies the models and specs of employee mobile devices or allow employees to "Choose Your Own Device" (CYOD) for a model and operating system they would like to use. Both plans are offered on a fixed budget without hidden fees or costs.
The 24- or 36-month rental contract includes upgrades to newer phones as well as replacement devices. The old devices are recycled by resetting and refurbishing. Thus, DaaS is not only better for your budget, but also for the environment.
Benefits of "Device as a Service"
Procurement costs for work phones are an expensive process that often includes unpredictable costs and bills from service providers. Phone as a service includes a worldwide full-service from one provider, ensuring that your business pays a fixed cost for all employee phones. This reduces the device expense of your company majorly.
A significant expense for many enterprises is mobile device management when a device is defective or damaged. The rental contract includes free damage management for all defective, damaged, or lost mobile devices. If any damage occurs, the company provides a replacement device without additional fees.
Managed devices as employee benefit
Many employees are unhappy with outdated devices provided for business operations. Older models are more affordable when purchasing or leasing mobile devices, which is why many businesses go for these models. Phone as a service offers a wider variety of current devices and models that can also be used for private employee use.
Mobile device management software
Employees can use just one device for their personal and business lives. Because each mobile device is secure due to separating and protecting personal and business data, which is GDPR compliant. The separation and security of private and sensitive company data ensure that IT doesn't have to put much effort in during the procurement stage or ensuring mobile security related to potential breaches.
Device management and sustainability
Sustainability within business operations is an essential part of social responsibility within communities. To ensure your business does its part, use providers that dispose of older models by environmentally friendly means such as recycling.
Overall, Device as a Service is ideal for managing mobile devices within a company while benefiting both employers and employees.
Benefits for employers:
No additional costs for company mobile devices.
Save on non-wage labor costs.
Remote workers can receive smartphones for business use.
Work phones are an essential part of employee digitization: internal and external communication, time management, human resources, and more.
Ensures employees are satisfied with the devices they need to do their jobs; this increases productivity and loyalty.
Employees receive high-quality smartphones.
Enjoy the private use of mobile devices without company restrictions.
Reduced costs for employees compared to privately purchased or company financed phones.
Employees can choose their own mobile device model without excessive co-payments.
Employees aren't responsible for damage caused; good providers include free damage maintenance.
Device management software
Businesses have to deal with a significant predicament when employees use one mobile device for both personal and business use: protecting sensitive company data while respecting employees' data. Fortunately, the best phone providers offer data security on every mobile device, which is 100% GDPR compliant.
Read more: Labor Law and Work Phones
Mobile Device Management software, such as VMware, MobileIron, Microsoft Intune and others, separates personal and business apps into two separate spaces. Once the phones are procured, IT receives an accessible inventory that automatically loads all mobile devices used within the company. The IT then has centralized control to create a "whitelist" of what apps are allowed to be downloaded on the phone's workspace and a "blacklist" of prohibited apps.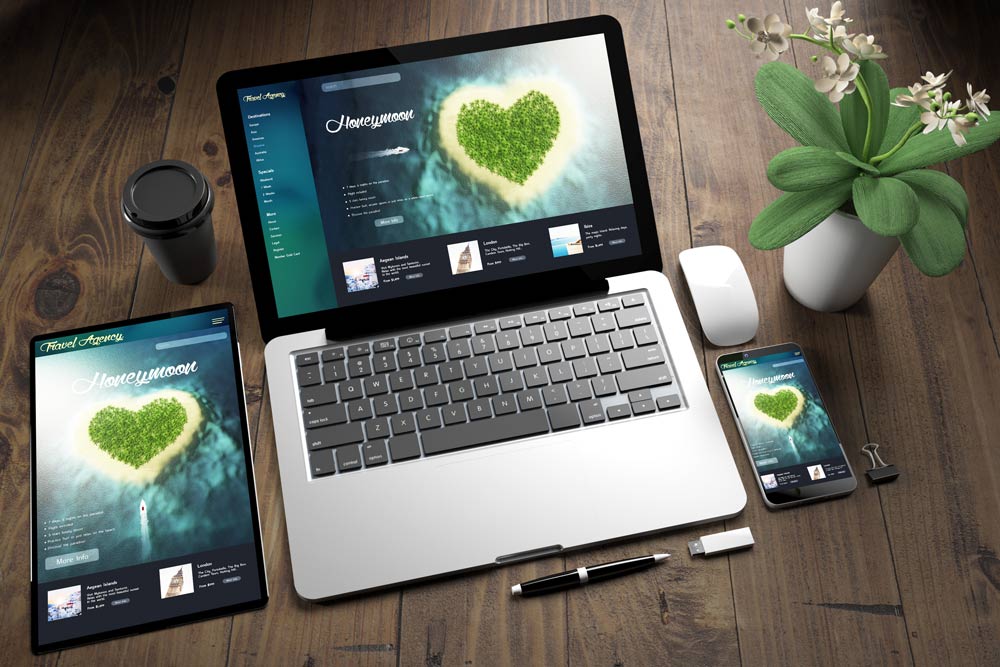 Thus, IT can have complete control on authorization and anti-virus updates on every work phone and easily manage smartphones and tablets, which protects all company data. IT can centrally wipe all company data from the mobile device if a phone is lost. The device management software also ensures that all personal data is kept private.
MDM ensures essential data security for all business work phones. This benefits both the company and employees by protecting sensitive data from unauthorized access. This saves the IT team time to authorize and update each phone independently. At the same time, MDM provides the IT department with a centralized method of protecting sensitive business data.
Final thoughts
Make managing company mobile devices a simple process with Everphone's DaaS services. Save money with fixed payments and included device management. Ensure that every employee's phone is secure and GDPR compliant with MDM software included on every mobile device for your employees. Device as a Service is a straightforward procurement process that saves your IT and HR teams time and effort.