Employers now provide company cell phones to their employees. Some employers expect their workers to be available to get their jobs done. What are your rights? What are your duties? What does the Labor Law on work phones require when using a company mobile?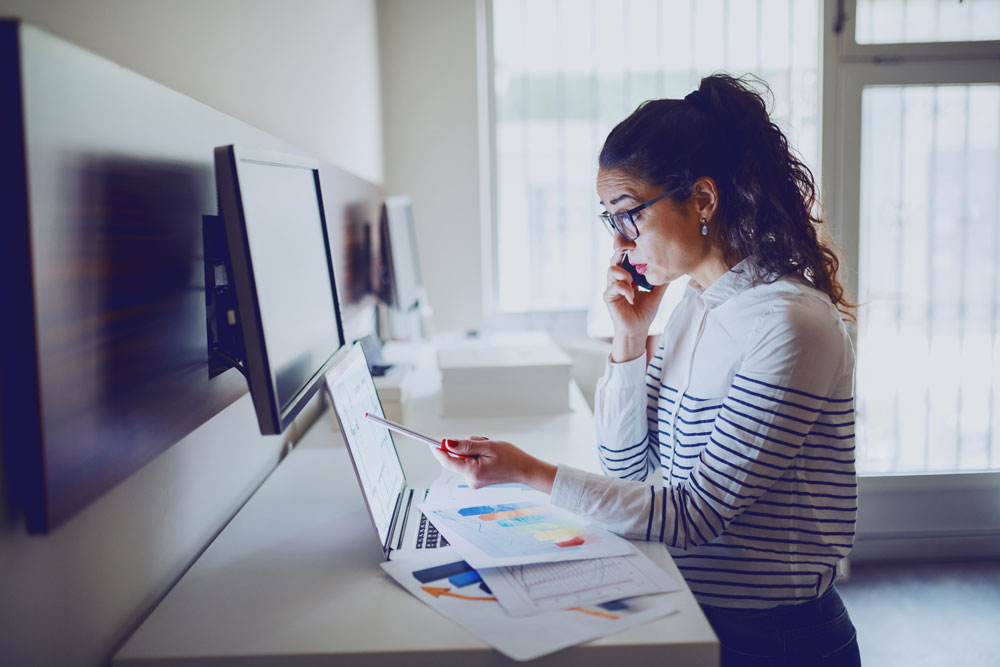 Legal Obligation Services of Employees with Company Phones
When using your company phone, you must follow certain rules. Employees should be aware of what the rules are, to ensure they follow the correct company policy.
Here are some of the more common rules and regulations when using company phones:
Employees cannot use a cell phone while operating a car unless it is hands-free. A hands-free device prevents accidents and allows you to keep your eyes on the road at all times.
Company phones are for company business only. Some employers may allow employees to also use the phone for personal use, but this will be outlined in the work phone policy. If a phone is used for personal calls the employee pays for all the calls made from their company phone. (The MDM solution for company phones will help employers comply with Labor Law on work phones and manage employee data.)
Employees should also know how much time they spend on their phones during work hours. Twenty minutes is the most amount of personal use allowed on company phones per day during work hours. Otherwise, this may result in disciplinary action taken against employees by management.
You should also not use your phone for personal reasons while working. Personal use includes checking social media accounts and playing games during working hours.
Employees are not expected to use company phones after hours. There is no legal rule that an employee must answer phone calls or emails outside of business hours.
Labor Law on Work Phones: Employers are Allowed to Check Company Phones
If you're a boss looking to find out what your employees are up to on their work phones, you will be happy to know that you have the right to do so. The new Labor Law on work phones is quite strict about using company phones by employees.
You obviously would not be able to listen in on personal phone calls. However, if an employee uses a company phone for personal use, you can check the call history and even listen in on voicemails. You can also check their text messages, emails, and photos on work devices.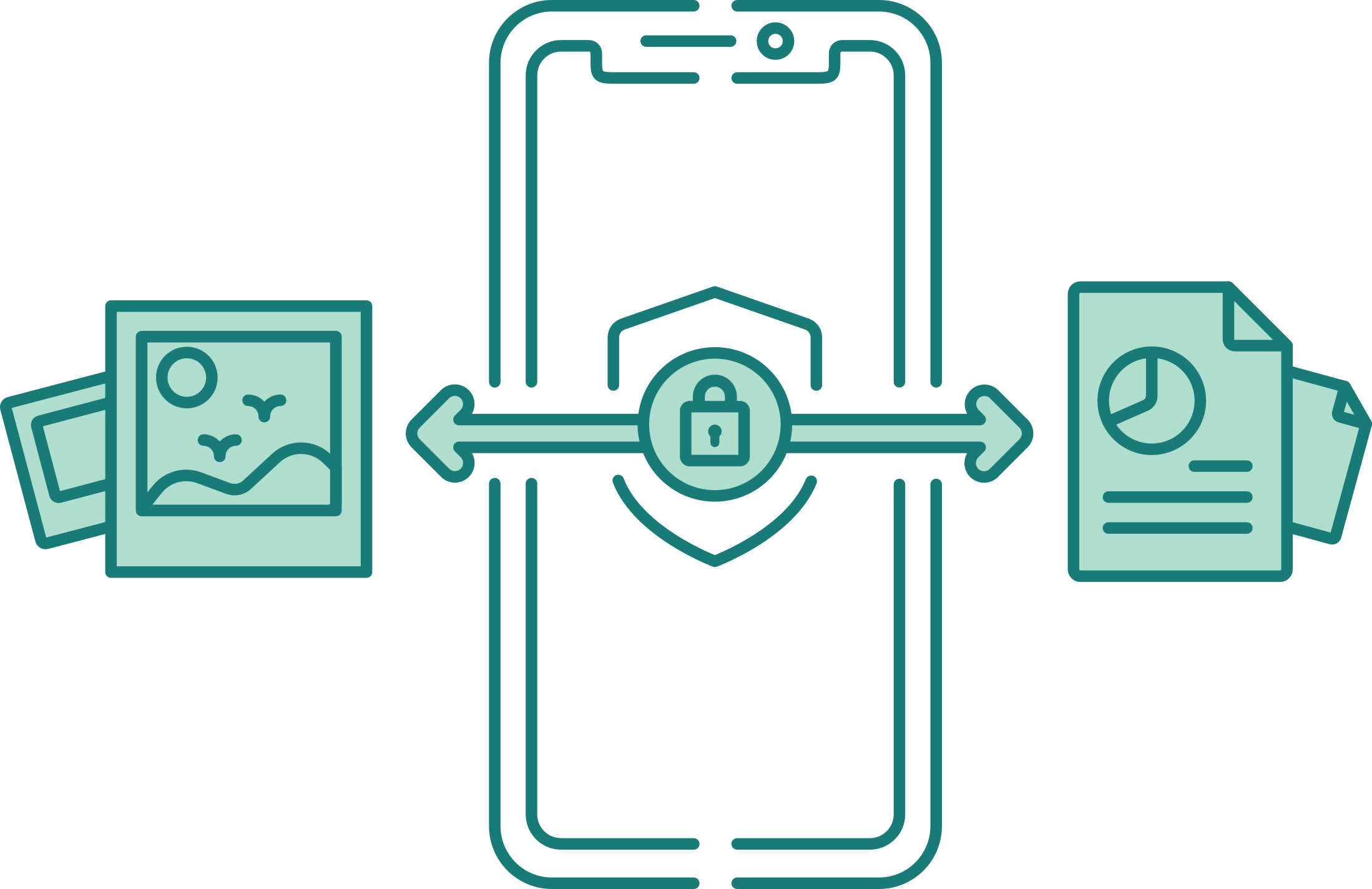 MDM software can be used to keep personal and company data separate. 
Click here to learn more.
For an employer to legally check their employees' phones, they must tell them first. They also need a legitimate reason for doing so. If an employee is sending out inappropriate pictures or texts from their work phone, a boss would have every right to look into this issue.
If an employee purposely deletes or removes any information from their company phone before giving it back or turning it in, that is a federal offense. The same goes if they hide information with password-protecting.
There are some exceptions, however. If someone uses a company phone in their duties as an employee, they also have protection under the law.
Employees should obey Labor Law on work phones and not use company phones for non-work purposes.
Private Use Of Company Phones: What If There Is No Policy?
Employee usage of company phones can be a sensitive issue. You can choose a policy that outlines what employees can do with work cell phones. In the case of the Labor Law on private use of mobile phones: What if there is no policy?
You could take a hardline stand: ban all personal usage outright. This method can lead to some serious employee backlash if your phones aren't given for business purposes only.
If your employees are on salary and not paid by the hour, they are likely to use their phones for personal calls here and there. If you've issued employees a company phone, they will feel upset if you suddenly change the rules, so make any changes gradually and discuss upcoming changes with your employees beforehand.
An employer may permit the use of a telephone for private purposes but this has to be clearly outlined in the company's policy and should state the personal use allowed, such as making calls or sending messages, but not playing games or checking social media for example.
If an employee has signed a contract about using their cell phone in the workplace, it is binding. Without a specific clause in the contract, both parties are subject to the general provisions of civil law.
Inform employees about any restrictions on their use of company phones. Employers can make this agreement with a verbal notice or a notice from management.
An employment contract services agreement will secure your employees' rights and bring more tranquility to your company and the working atmosphere.
Labor Law on Work Phone: What if the Employee Breaks the Phone?
The employee benefit is a smartphone. What if the business phone is broken at the workplace?  Knowing the Labor Law on business phones can help! In this case, employers have two choices.
The first option is to deduct the cost of the replacement phone from the employee's salary. This option gives employees incentives not to be careless with their phones. It thereby eliminates the need for employers to pay for some of their employees' calls.
The second option is to replace the phone with no deduction from the employee's salary. This option makes employers responsible for all costs associated with personal calls. Companies may check employee use of company phones to ensure compliance with rules and regulations.
Phone-as-a-Service (PaaS) providers can help employers with company phone comparisons of the latest mobile phones. They can also help employers to get the best replacements for broken phones, at the best prices (if any – depending on your provider).
Employee digitalization is  a solution that will help streamline employees' access to all the great business resources they need, but you need a policy in place to govern digitalization within your business.