Which do you prefer? An iPhone or an Android? If you compare company phones, iPhones are famous for their powerful processors. In contrast, the Android phones from Samsung, Nokia or Google offer more models and are available at lower costs. Which one is right for you? Browse our full selection to choose the best gadget for you.
Company Smartphone Benefits: Which One is the Best? iPhone Vs. Android
With so many options on the market, it can be challenging to know where to start. This guide is to help you understand what features are essential when choosing a new company phone (also as an employee benefit).
When making a company phone comparison, check out their features, especially their hardware specs. You can compare models side-by-side and see how they stack up against each other.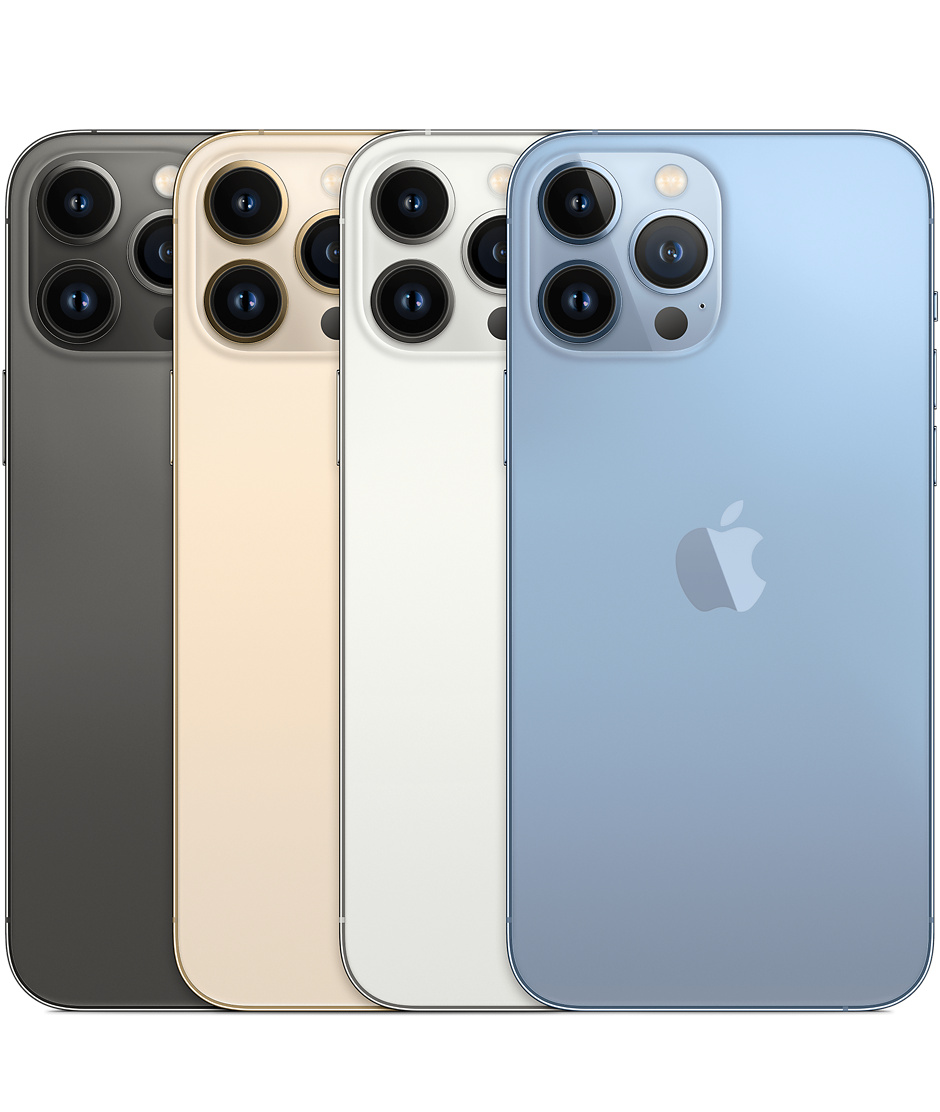 Apple / iPhone for Business
Apple's iPhone is a well-known brand of smartphones. There are models available for different market segments, with the iPhone Pro and iPhone Pro Max models being the best equipped smartphones, but also the most expensive ones. The iPhone SE is targeted at more price-conscious buyers, but doesn't boast the latest CPU chipset or camera array.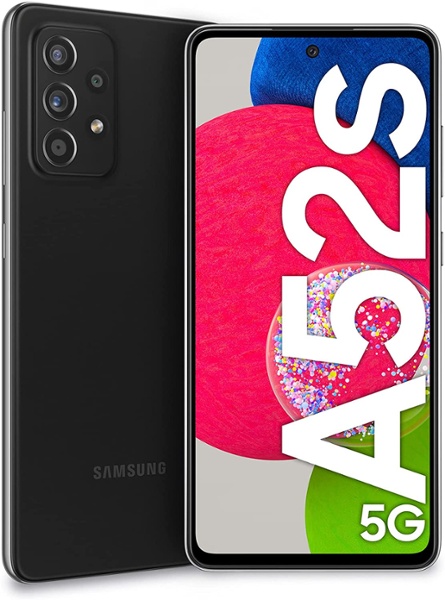 Android Work Phones
Android phones come from a variety of manufacturers such as Samsung, Nokia, Google, Motorola, Oppo, Huawei or Xiaomi. They also come in all shapes and sizes with various features, from basic entry-level smartphones over a wide portfolio of middle class models to the top-notch phones such as the Galaxy S class by Samsung.
Samsung also offers "Enterprise Edition" phones with extended warranty and operating system support.
If you're considering a new iPhone or Android as your next company phone, here are some specific things you should look for:
Powerful Battery
A company phone comparison  should keep in mind, that employees can only be productive with their gadgets as long as they're not running out of power.  Look for a phone that offers at least 16 hours of talk time on either an iPhone or Android device to get your colleagues through an entire working day. The energy consumption of a phone varies substantially with user behavior and hardware features. Temperature also plays a role.
Many people use the camera and GPS, which can drain a battery quickly. Selecting a phone with a powerful battery will help ensure your employees are always connected.
Battery capacity is usually given in milliampere hours (mAh). Typically, values are tested under third-party laboratory conditions. Current high-class devices typically offer battery capacities around 4,000 to 5,000 mAh. Mid-range or entry level models are not that power-hungry and can cope with 2,500 to 3,500 mAh. You will find the battery capacity in the technical specifications of the manufacturer.
Apple traditionally doesn't give capacity numbers for its iPhones or iPads, but an average usage time such as "15 hours of video playback with streaming". However, in iPhone "tear downs", that is the disassembly of a mobile device to analyze components, the capacity is usually identified or at least estimated by hardware testers. Hardware tests from tech publications are often very extensive and anylayze a model's strengths and weaknesses.
Battery life is an important consideration. The more powerful a phone's processor, the more battery power it needs. Some phones enable you to replace the battery or use a spare battery. According to company phone comparison reviews, they are often used by business users who need the most uptime.
Extended batteries may add bulk to your phone, but they're worth considering if employees will be spending a lot of time on their phones. They are most helpful if you're away from home or work a lot while traveling and can't access a charger.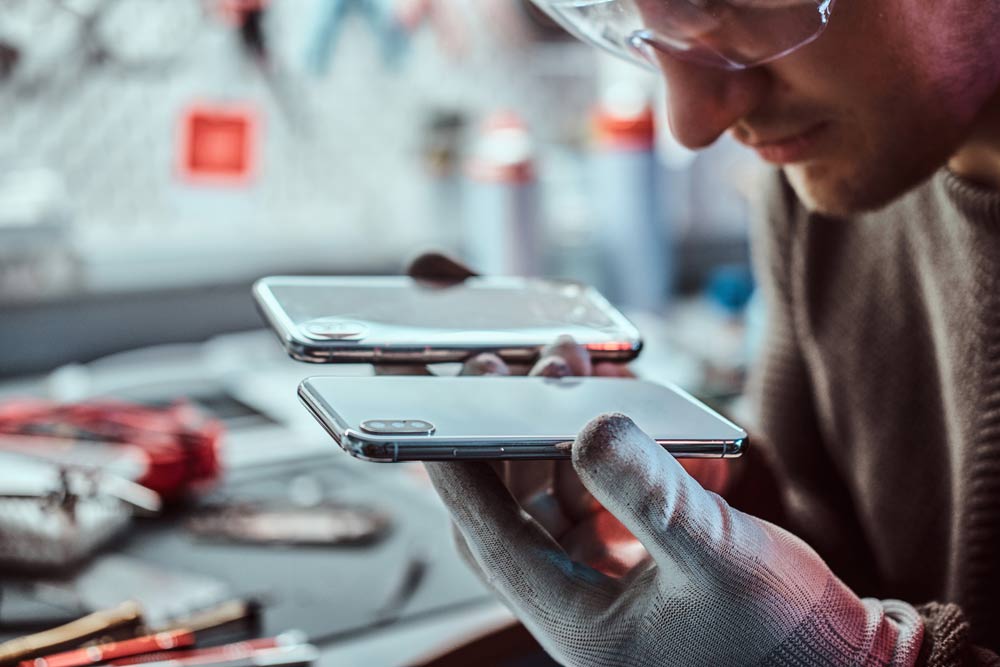 Powerful Processor
A powerful processor or CPU (Central Processing Unit) will ensure a smooth experience when loading apps or watching videos online. We recommend looking for devices with at least quad-core processors or higher (1.5GHz and above). Current top models typically boast a hexa-core (6 core) or octa-core (8 core) CPU.
The fastest smartphone will always be the one with the most powerful processor in combination with enough RAM memory. A good processor will enable your phone to run many applications without slowing down or crashing.
A powerful processor enables quick screen transitions and speedy internet browsing. In contrast, a weaker processor may cause annoying pauses in apps. If speed is essential to you, look for a phone with at least 1.5GHz or above, which is recommended for businesses.
Traditionally, Apple equips its iPhone models with a lot of computing power, so if you opt for an iPhone, you'll probably have few performance problems.
With Android devices, is it a bit more complicated, as the range and variety of models is enormous across the different manufacturers. For business environments, Google (the Android operating system manufacturer) has defined a list of Android Enterprise Recommended Devices. Here you'll find all relevant requirements in terms of hardware and software support.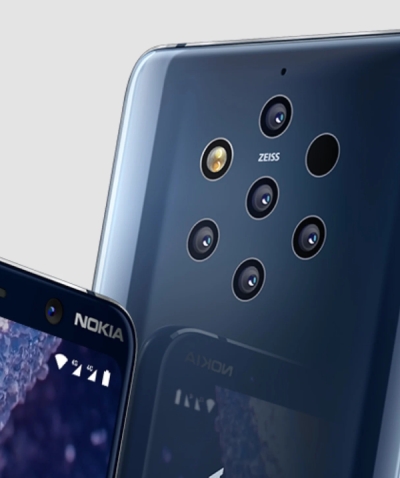 Camera Technology
Company phone comparison reviews show that Apple and Samsung offer the best technology, but many people are still undecided about which one offers the better camera. Also, other manufacturers are also steadily evolving their camera set-ups, so the jury's constantly out on the best camera.
As a rule of thumb, there is no mid-range or high-class camera any more with a completely useless camera.
However, camera development is steadily evolving and the trend is towards multi-lens arrays with two, three or even four different lenses combined in a large camera module. Manufacturers mostly use resolution as a selling point, but megapixels are not everything: also compare camera features such as optical zooms, apertures, angles, pixel sizes and flash options.
Six Most Popular Mobile Manufacturers for a Company Phones Comparison
There is a wide range of manufacturers and models to choose from when comparing mobile phone deals. Below are some of the most popular company smartphone providers.
Apple
This brand has made a name for itself worldwide. Almost everyone knows the Apple logo. This brand is one of the US's leading manufacturers of mobile devices.
Samsung
In addition to its status as a leader in the South Korean mobile manufacturing field, this brand is also recognized worldwide. Its flagship models belong to the  Galaxy S class .  Mid-range models are available from the Galaxy A class, the Galaxy J class boasts entry-level phones. In addition, there are rugged devices from the Galaxy Xcover class for demanding outdoor conditions. Last but not least, the Galaxy Note models are so-called "phablets" with display sizes of almost a small tablet.
Nokia
Once market leader in cell phone technology – today, the chinese manufacturer HMD Global sells good mid-range smartphones under the Finnish brand name.
Xiaomi
This Chinese brand is one of the emerging brands in the market today. Xiaomi proved its worth by offering good quality smartphones at affordable prices.
Google
The search engine giant made some headlines with its latest released cell phones. These are Android phones with a clean, up-to-date version of the operating system. Google makes phones under the Pixel name.
OnePlus
OnePlus is a Chinese company that has recently become very popular in the UK. It produces high-end phones that sell at mid-range prices.
Many companies manufacture smartphones, but only a few stand out as leaders in the field. Company phone comparison reviews show that Apple and Samsung have been the most well-known for their innovative products. These companies continue to advance their fields and release new phones that consumers expect.
Dual Sim Company Smartphones: Yes or No
A mobile phone with two SIM cards enables you to be reachable on both numbers. You can use one card for business and one for private calls. Another idea is to use the second card as a backup if your primary number (e.g., because of an accident) is unavailable or if you frequently travel to different countries and want to use local phone plans.
This feature can be handy, especially for employees of companies traveling a lot. It is beneficial for people who want to separate their private life from their business life. For example, you can simplify your work-life balance by using a second number (SIM card).
Dual Sim – Save Money: Dual SIM allows you to use two SIM cards in one mobile phone. By using two different SIM cards, for example, a private one and a corporate one, you can save costs and enjoy more flexibility.
Separated – Business And Private Life: With Dual SIM, company employees no longer have to carry two mobile phones. This feature ensures that colleagues always have their business number at hand, while they can also receive calls on their private number via the same device.
This separation means that employees do not accept unnecessary calls or messages during working hours. It makes it easier for employees to concentrate on their work tasks. Furthermore, employees are reachable on both numbers at all times.
Bypass Dead Spots: Suppose your employees are often on the road for business reasons. In that case, a second SIM card offers an extra advantage: If there is no network available from one provider in the area where our employee wants to make a call, they can use the second SIM card with another provider to ensure that they are never unreachable.
Company Phone Comparison: The Advantages of a Smartphone Contract
When getting a new phone, you can ask, "Should I get a smartphone with a contract or buy one without?" It's a good question.
And the answer depends on your needs and budget. We have the best T-Mobile business plans discounts for company phones, including unlimited calls and SMS. Other contracts include Vodafone business customers' phone plans.
So, how do you decide on whether to go for Android or iOS devices? You don't have to.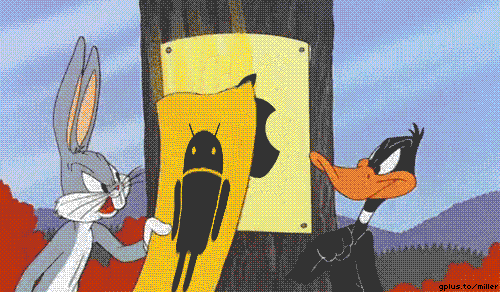 It's best to let the user decide! 
Phone-as-a-Service (PaaS) providers such as everphone offer a CYOD (choose your own device) option where you can allow employees to choose their prefered device from a list of pre-approved phones that meet your business requirements and budget.
This means if an employee knows and prefers Android, they can continue to use this operating system – keeping everyone happy and motivated.
But if you want the newest model, you don't have to go into debt. everphone offers competitive long-term rentals for phones and tablets  to reduce total cost of ownership and provide you with the highest service-level agreement. For example, with everphone rentals, exchange devices are already included: if your phone breaks; we'll send replacement right away.