It's a known fact that employees' company phones get stolen or lost frequently. A company device like a mobile phone doesn't stay in the office after hours as employees also use their company phones for private means.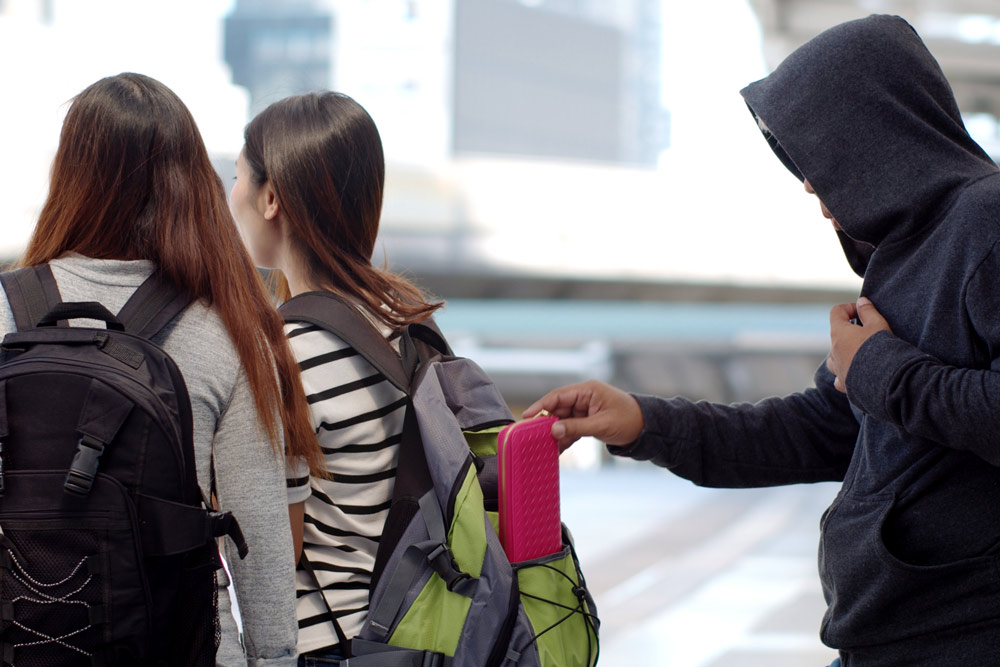 There's always a risk of a company phone getting lost or stolen, which means a company must prepare itself for these occurrences. Read further and find out how Everphone's MDM software can prevent security breaches in the event that a company phone is stolen or lost.
How does MDM software protect a stolen or lost corporate mobile phone?
It's important to note that if a company phone should get stolen or lost, the company can lose valuable data if it wasn't backed up, or the company's client or employee data could end up in the wrong hands leading to a data breach. Companies must implement mobile device management (MDM) software to protect themselves and their employees from these security breaches.
MDM software is a data security solution that enables IT administrators to manage, install mobile applications, send digital gifts, monitor, and secure company phones remotely, which ultimately protects these phones from data theft.
The MDM server furnishes IT administrators with a central console to manage all the mobile devices used by the company's employees. IT administrators are able to add or remove applications, monitor, and configure basic security settings on corporate mobile phones remotely. A stolen or lost company cell phone's data can't be accessed by unauthorized third parties and can be remotely wiped by the IT team.
MDM advanced security features
When MDM software is loaded onto an iPhone, Samsung Galaxy, Google Pixel, or Nokia company phone, it increases the data security of the device. The advanced technological security features make data theft by hackers impossible. Below is a list of MDM software advanced security features that protect the data when a company phone is stolen or lost:
Storage is encrypted
All storage on the company phone is encrypted by MDM software technologies to protect sensitive company information and data.
Remote wiping with MDM software
A stolen or lost company cell phone can be easily hidden and difficult to locate due to its small size. Once a corporate mobile phone has MDM software installed, IT administrators can easily erase all company data from the lost or stolen device from the MDM server console. Remote wiping with MDM software prevents unauthorized access to any sensitive company data stored on the mobile device.
Biometrics
Biometric validation or authentication is a crucial additional data protection and mobile security layer of MDM software that protects the security of the company's mobile device. MDM software uses facial recognition and fingerprint solutions to unlock specific applications on the company phone.
Company phone stolen or lost: The best way to get MDM software
If you're contemplating getting MDM software for your company's cell phones because you're concerned about security breaches, then you should contact Everphone for a full consultation. The best option for your company is to consider renting mobile phones for your employees with a provider that also offers additional services such as device management, MDM installation and setup, repairs and replacements.
Renting a mobile phone for each of your employees has many benefits. Everphone will structure a unique rental agreement for your company's needs and deploy MDM software on each of your employees' rented company phones to ensure the best data security.
When your company rents mobile devices from Everphone, you'll have peace of mind that your company will experience no data theft when a company phone is stolen or lost. Your IT administrators will have access to the location, security settings, corporate data, mobile applications, and corporate emails of all devices at all times.
Benefits of renting devices with MDM
The MDM solution makes it possible to create two separate workspaces on the mobile device: one for employee personal use and the other for company use. IT administrators will have access to the business workspace, but not to the employee's personal space, thereby ensuring that privacy policies are maintained in compliance with GDPR and other privacy policies.
When you rent mobile phones from Everphone, your employees can choose which device they prefer. Everphone allows employees to choose between a Samsung Galaxy, iPhone, Nokia, or Google Pixel phone. Your employees will have company phone agreements and will be able to use their rental phones for business and personal use securely and privately.
At the end of the rental agreement, the mobile devices will be returned to Everphone, and your company will have the option to renew the rental agreement and receive new mobile devices. Your company will eliminate the need to pay monthly mobile contracts or high prices for the latest mobile phones. Everphone will assist your business in equipping every employee with the most affordable and appropriate mobile devices to complete their tasks to the best of their abilities.
What to do before a company phone is stolen or lost?
Everphone's 'Device as a Service' will take care of your company's mobile device needs with highly specialized workflows that cover all the protocols involved in setting up, distributing, and installing the necessary security solutions on your rented company phones and devices. Contact an Everphone consultant now who'll answer all your questions and who'll assist you in structuring the perfect company phone rental agreement for your business.