Corporate data security is one of the chief concerns for many IT administrators working for small to medium-sized businesses. In recent years, as a plethora of businesses are conducted remotely via smartphones, companies have been turning to mobile device management (MDM) software.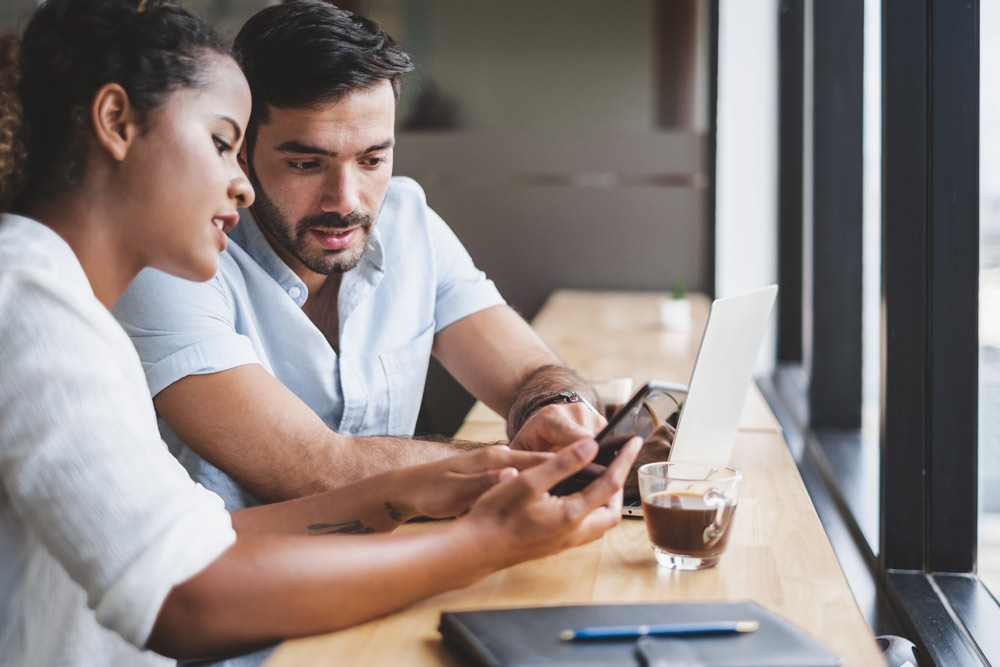 MDM software ensures that companies can control, monitor and secure their mobile devices and protect their business from existing or potential risks.
What is mobile device management?
Mobile device management (MDM) is a form of digital technology that enables businesses to manage, monitor and secure corporate mobile devices. MDM solutions work across a variety of operating systems and are capable of managing a range of digital devices.
Modern businesses require securing their corporate data if they want to succeed and scale-up. However, there are significant challenges. Because more employees than ever are using their mobile devices for business as well as personal requirements.
So, how can IT administrators protect their business and their staff? This is where MDM solutions can be vital.
MDM software is packed full of features that allow companies to control and monitor the mobile devices that interact with their business data. Using these features, IT administrators can guard against data leaks, protect sensitive information and maintain a cohesive digital strategy.
Corporate data security via MDM software
The MDM software works to protect and manage the security of mobile devices in several ways, including:
With MDM software you can remotely lock and wipe devices. This allows you to protect corporate data in the event of any security breaches or loss of device.
MDM solutions like AppTec 360° or Microsoft Intune allow administrators to remotely lock and wipe devices, thereby preventing sensitive company data from being leaked or discovered by individuals outside your business.
Over-the-air (OTA) distribution
You can also deliver management or configuration updates to mobile devices remotely. Most MDM vendors will have a variety of OTA distribution features. This functionality allows you to maintain security. It does so by allowing administrators to serve all their phones with the latest programs and apps.
Data encryption is another key security feature provided by MDM systems. Encryption adds an extra level of security to your mobile devices and all communication.
You can use MDM systems to encrypt data exchanges to ensure that sensitive internal information relating to your company and your stakeholders is always protected.
How do you ensure that corporate data is secure on mobile devices and only accessed by those individuals with proper authorization?
The advantage of using MDM solutions is that they often have access control features. With MDM software, you will be able to set-up robust authentication and identity measures to control who has full or partial access to the data on your mobile devices.
One of the most pressing security challenges for current IT administrators is: How to ensure that corporate data is secure on mobile devices that employees use for both personal and professional purposes?
MDM containerization allows you to segregate personal and corporate data on mobile devices. With MDM software, there is no risk of employees mixing the personal with the professional or cross-contamination. Admins can create a separate workspace within a device through which employees can access and work on business-managed apps and data.
In many ways, MDM software is a simple solution to numerous complex corporate data security issues. To learn more about securing your corporate data, visit the websites of some renowned  data security companies in the MDM market, such as:
IBM (MaaS360)
Microsoft Intune
Scalefusion (MobiLock Pro)
Blackberry
Ivanti/MobileIron
AppTec 360°
Baramundi
VMware
Read up on smartphone seccurity
Secure your corporate data
All the top MDM solutions highlighted above can be tailored and customized to best suit your business operations. By relying on the basic MDM features, like locking and wiping, and engaging with advanced features, like remote support, you will be taking a huge step towards securing your corporate data.
As hackers and bad actors search for new tricks, MDM software is the ideal solution to ensure that you can flexibly adapt your security measures, protect your business and manage your mobile devices.
Whichever MDM solution you go for, you will also need to decide on the type of mobile devices you want to use. Today you can get your hands on a fleet of high-end smartphones through a "Device as a Service" system. Then you can protect and manage these phones through MDM software to ensure that your corporate data is secure.