Why do you need a security app for Android devices?
Today, smartphones are powerful computing devices. So much daily business is conducted via mobile phones whether that be communication, data storage, analysis or data transfers. As a result, security needs to be tight. This is especially true if your business is dealing with sensitive personal or industry-related information that needs to stay confidential.
One of the best guards against malware, viruses and bad actors, is to install a security app for your android devices. The market is full of security solutions for individuals and for businesses so it can be difficult to know which one you should choose. Below we've highlighted a few of the best and also drawn attention to the value of using a mobile device management (MDM) system as well.
The Best Android Antivirus Apps
There are number of standout Android antivirus apps that can be deployed business-wide to enhance security, including:
Bitdefender Gravityzone Business Security
Bitdefender's Gravityzone Business security software is compatible with Android devices and provides premium security controls to ensure a completely customizable experience.
This particular product offers multiple layers of security across various endpoints including Android mobile devices, servers and desktops. It is routinely ranked high in independent security tests and is one of the most effective antivirus solutions for businesses today.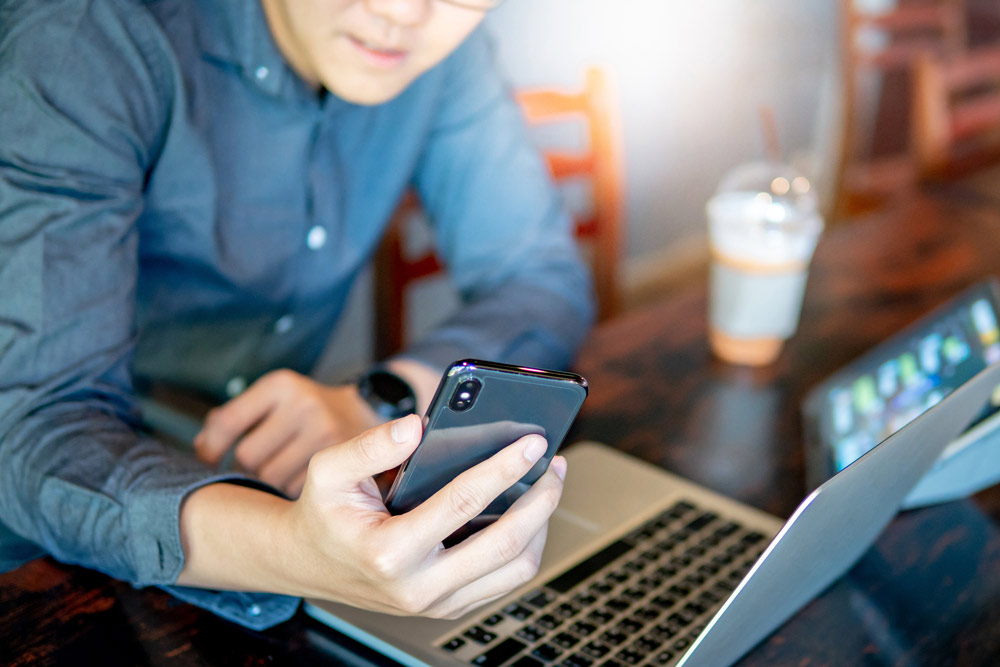 Avast Business Antivirus Pro
Avast Business is another secure apps manager for android devices that will allow you to take full control of your business's digital security. It has simple app controls that are supported by a constant stream of updates to help you tackle any developing security and virus issues.
Businesses can configure their protection to guard against phishing, malicious emails, and dangerous malware.
AVG Antivirus Business Edition
With AVG's antivirus solution you'll receive a robust firewall defense that is capable of protecting your mobile devices from any modern malware, viruses, spam or hackers.
AVG boasts a proactive AI detection system that allows for real-time outbreak detection across your network of mobile devices. They also have a cloud management console to enable business owners and administrators to deploy security protection to a variety of endpoints.
This sophisticated security app for android devices provides multiple layers of protection to ensure your business doesn't have to worry about malware attacks or data leaks.
ESET also provides flexible management options that enable IT administrators to exert full control and tailor the solution to the needs of the business. This high-level of customization makes it one of the best antivirus solutions for small to medium sized businesses.
How can an MDM system help?
To improve security even further you can use MDM systems alongside antivirus solutions. An MDM system will provide you with more control and functionality to manage, monitor and alter the security configurations of the mobile devices used across your business.
Popular MDM solutions like MobileIron, VMware, ManageEngine, Hexnode and Miradore allow IT administrators to easily set up devices, secure data and manage Android settings remotely. The remote functionality is especially important now as so many people continue to work from home.
A standard MDM solution will allow you to do a number of things to your business's mobile devices, including:
Lock and wipe devices
Enforce passwords and codes
Track device location
Encrypt mobile device storage
Separate personal data from business data
Manage Android system updates
On top of these basic functionalities, you can add a number of more sophisticated security features to protect your mobile devices. When used alongside a modern antivirus solution, an MDM system will help to provide you with the ultimate level of security and control over the Android phones within your company.
Mobile Threat Defense
An MDM may however not be enough to deal with all attack vectors. A dedicated mobile threat defense (MTD) solution is. We suggest to take a look at the MTD solution from our partners at Check Point:
Read up on smartphone security
Secure your company data and protect your employees
By embracing a suitable antivirus security app for Android devices, alongside an MDM system that is tailored to your business, you will be able to secure your company data and protect your employees.
With a security apps manager for android devices, IT administrators can reduce security risks, replace time-consuming measures with more efficient processes and allow employees to feel empowered by their digital technology.
Every year, security apps and MDMs come up with new and inventive solutions to help businesses manage their mobile devices. It's now up to you to find a security app for Android and a MDM that suits your business and encourages effective digital transformation in the coming years.