Mobile security and antivirus programs are essential tools for mobile users. They play a particularly important role in a corporate world in which mobile devices are used for communication and data storage. In this blog we've highlighted the role these security apps play and the best options on the market today.
What is mobile security?
Mobile security is about being free from any danger or risk of data loss. In today's business environment, when so much work is conducted via smartphones, mobile security has to be a priority for all IT departments.
What measures do you have in place to protect sensitive information stored on and transmitted by smartphones? The root of mobile security is to keep unauthorized users from accessing your network and to prevent bad actors from interfering with your business.
The way security works is relatively similar across a number of smart devices like phones, tablets and laptops. And whether you are looking for antivirus software for iPhone or for Android, there are a number of fantastic security apps on the market today.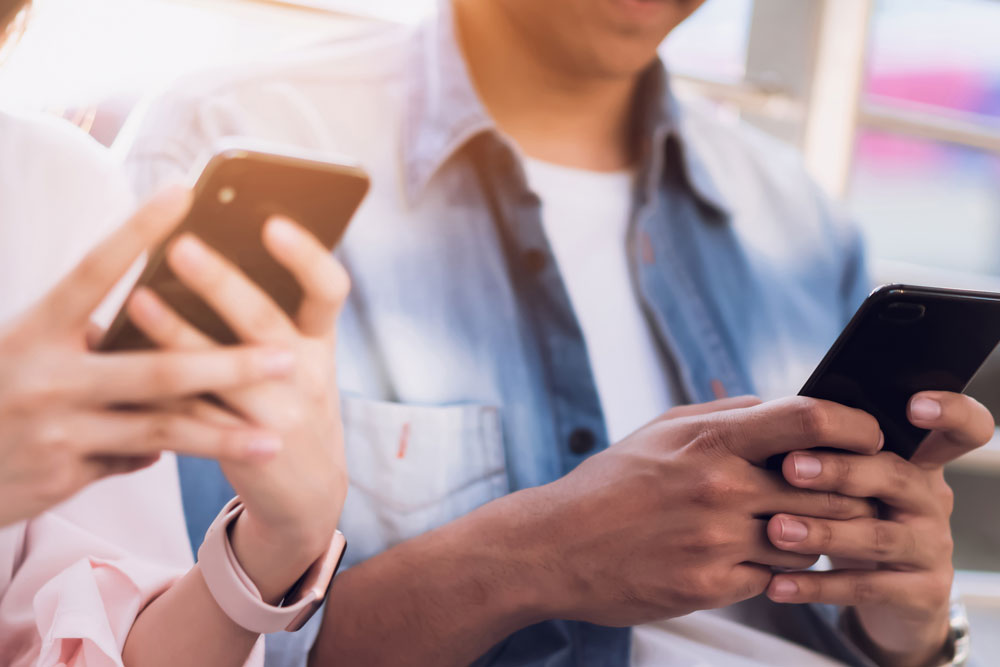 What are the top security and antivirus programs for mobile phones?
Norton Mobile Security
Norton Mobile Security is a comprehensive security and antivirus app powered by Norton Mobile Insight. If you have Norton Mobile Security it will vet any other apps that you download to ensure there are no privacy risks or security issues.
It is a large security app that provides users with a wide variety of features that can be tailored to specific needs and wants. The antivirus engine is powerful and capable of protecting you from spam phone calls, risks associated with theft and insecure wireless networks.
The only downside to Norton Mobile Security is that it is relatively pricey. However, in many ways the breadth of security options that you get in return for your money are arguably worth it, especially because you get coverage across multiple devices.
Kaspersky Security for Mobile
Alongside the major players like Norton and Bitdefender, sits Kaspersky – another giant in the world of internet and mobile security. Kaspersky's Security for Mobile product is the ideal product for small-to-medium businesses hoping to establish a robust company-wide security wall.
Their app allows mobile workers to use phones for work tasks without putting sensitive data or business processes at risk. Kaspersky's Security for Mobile is included in a number of their larger products including Kaspersky Total Security for Business and Kaspersky Endpoint Security Cloud.
Kaspersky mobile security aims to do three main things: Protect against mobile threats, Reduce the risk of data loss and Simplify mobile endpoint management.
With phones able to access your corporate systems and networks protecting your mobile devices is as important as securing any other endpoint in your business. Kaspersky Security for Mobile provides multilayered protection that includes anti-malware, anti-spam, anti-theft features plus sophisticated application and device controls.
Avast Mobile Security
Avast Mobile Security is a free, award-winning antivirus app used by over 100 million people around the world. For many years Avast has passed every mobile security test set in front of it and today it is one of the leading antivirus solutions on the market.
Avast Mobile Security has a number of very useful features including an anti-theft system that allows you to track, remotely lock or wipe your Android device if it is stolen or lost. Learn more about MDM Android Enterprise solutions.
The app has performance enhancing features including a 'RAM boost' which works to speed up your device and a junk cleaner that frees up valuable storage space. In the premium version there are extra features like 'in-app locking' that protects certain apps with a PIN and ensures an additional level of security.
AVG Antivirus Free
Like Avast, AVG's antivirus app is extremely popular, with over 100 million downloads. It is powered by antivirus, anti-theft, app lock and camera trap features that ensure that your mobile is as secure and functional as possible.
AVG Antivirus was the first antivirus app on the Google Play store to break 100 million downloads and has continued to grow its user base over the years. It runs silently in the background and protects users from the latest malware, spyware, viruses, unsafe apps and malicious online threats.
Bitdefender Mobile Security
Bitdefender Mobile Security provides first class security and antivirus protection for Android smartphones and tablet devices. Their smart anti-theft experience has virtually no battery impact and their software provides users with special protection from link-based mobile scams.
Like with Norton and Avast applications, Bitdefender gives the user a comprehensive suite of protection features including remote locking, excellent anti-virus protection, cloud-based scanning and a privacy advisor tool.
All of these mobile security and antivirus apps are a great way to ensure you are maintaining a robust and flexible level of security for your company's mobile devices. Whether you need antivirus for Android, Iphone or Windows, one of the programs we've highlighted above will be able to address your needs.
Samsung Knox
If you intend to deploy Samsung devices only, Samsung's own MDM solution "Knox" might be just right for you. For Android-only scenarios, you might also look for an "open source" Android MDM.
Securing the best hardware
As well as learning about the best mobile security it is also important to acquire the most convenient, accessible and modern hardware.
A secure mobile phone is vital if you allow your employees to conduct personal and professional business on the same device. Such devices can then be protected with one of the many strong and flexible mobile security and antivirus apps we've highlighted above.