AT&T business customer benefits
When it comes to choosing a mobile plan for your business, you want to make sure that the benefits you receive outweigh the cost. AT&T is one of the most popular wireless carriers in the US and boasted an impressive market share of 44.8% at the end of the first quarter of 2021.
AT&T was established in 1983 and has grown into the biggest telecommunications company in the US and one of the largest in the world. They've developed a reputation as a reliable mobile services provider that offers good coverage, reliable internet speeds, and flexible packages throughout the years.
Let's take a look at some of AT&T's business customer benefits and disadvantages.
AT&T business plans: Pros
Good coverage
Wide selection of plans
Wide selection of devices
Good international perks
Quick and easy setup
Plans with 5G enabled technology
Plans with a phone, data only or sim only available
AT&T business plans: Cons
More expensive than some other providers
Relative low data deprioritization thresholds
Business customers mobile plans
AT&T prides itself on their flexible business plans that can be adapted to suit clients' specific needs. Here is an overview of their mobile phone contracts for business customers.
AT&T Mobile Share Plus for Business
This is one of AT&T's most flexible business packages. This plan allows users to share data between 10 to 25 smartphones, tablets, and other devices. Prices for this package range from $50 – $750, depending on how many lines you have and the data package you require, as the data isn't unlimited like some other plans.
Businesses can add additional lines to the contract for a small extra fee. This package also includes rollover data, stream saver features, and unlimited talk and text.
What makes this plan even better is that you have the option of adding a device such as a smartphone, tablet, or another device. The AT&T business tariffs with mobile phone simply means you add a small amount extra to the basic plan to include a device with the contract.
AT&T Business Unlimited Starter
This is the most affordable of all of the unlimited data business plans. This mobile plan from AT&T includes unlimited local data, 5G enabled technology, standard definition streaming, unlimited domestic talk and text and unlimited talk and text in Mexico and Canada. This includes up to 10 devices, and more can be added at an additional cost.
This plan is best suited to small businesses and startups that only require the most basic features from their mobile plans.
AT&T Business Unlimited Performance
This intermediate plan includes all the basic features of the Starter plan, such as unlimited local data, talk and text, as well as unlimited talk and text in Mexico and Canada. Aside from the basic features, this plan also includes HD video streaming, 30GB of mobile hotspot data per line, and access to 5G+ and 5G services if available in the area.
This plan is best suited to medium-sized businesses, offices, and businesses where employees occasionally travel locally for work.
AT&T Business Unlimited Elite
Once again, this plan includes all the basic features as found in the Starter and Performance plans. However, the AT&T Business Unlimited Elite plan also includes 5G-enabled technology, a fast tracker, 100GB of mobile hotspot data per line, HD, and Ultra 4K streaming.
This plan is best suited to tech companies, streamers, or any business that requires fast internet speeds.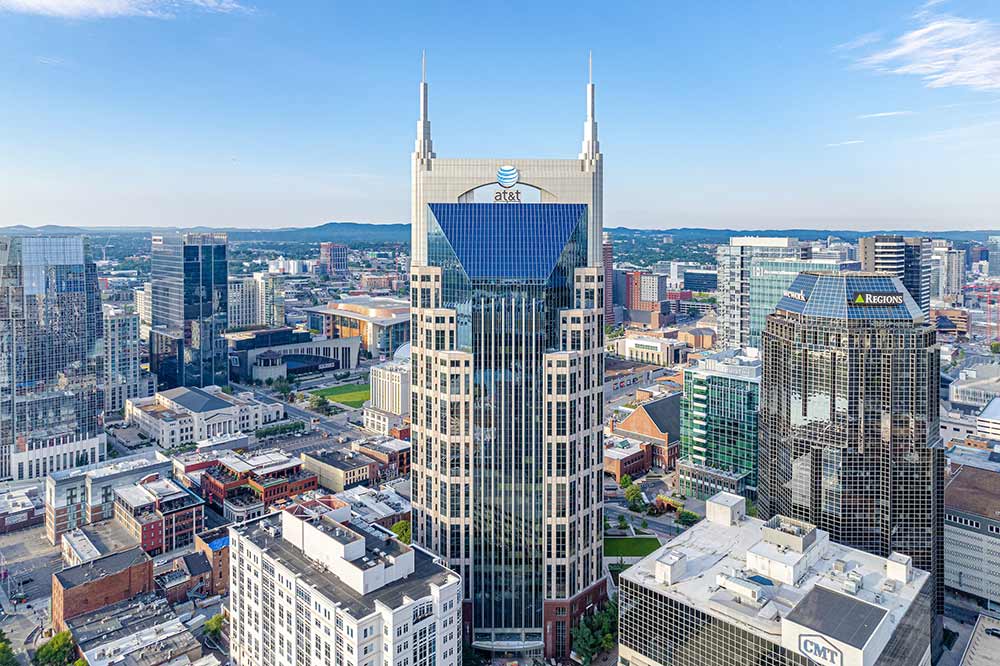 AT&T rates for business customers compared to other providers
When comparing the rates of the basic plans of AT&T with other top providers (Verizon and T-Mobile), we noticed the following.
T-Mobile
T-Mobile offers business customers very similar basic features (unlimited data, free talk and text and no roaming charges in Canada and Mexico) and is cheaper than AT&T. AT&T offers Call Protect Basic to compatible devices, a feature not currently offered by T-Mobile. T-Mobile also offers great coverage and performance, just like AT&T.
Verizon
On the other hand, Verizon offers very similar basic features and includes unlimited 4G LTE data and 480p DVD-quality streaming. Verizon business customers also enjoy an additional perk of a free Apple subscription for six months. Alternatively, AT&T offers Call Protect Basic as a perk to business customers and is cheaper than Verizon.
For the most up-to-date prices for AT&T business customer mobile plans, we recommend looking at the pricing guide on their website.
Prerequisites of AT&T business consumer tariffs
AT&T has made it easy for users to create new business accounts. You can schedule a meeting with one of their experts if you need help identifying the best plans for your business. Alternatively, you can also open a new account online by clicking on the shop button on their website.
As with any contract, there are certain prerequisites to opening a business account with AT&T. For one, you'll have to supply a form of identification such as a driver's license or state-issued ID. If your business has a governing board, you'll need to supply the IDs of all the board members. You may also need proof of your business' address to confirm the billing address.
A credit and affordability check will be done to determine the best deals for you and whether a deposit will be required. If you want to port landline numbers from another provider to AT&T, you may need a letter of authorization.
Which AT&T business tariff is the best?
AT&T offers some good plans that range in cost and flexibility. Deciding which business tariff is the best depends on your business needs and budget.
If you're looking for the most basic plan where you can determine the data usage and only pay for the data you need, the Mobile Share Plus for business is a good option. However, if your business requires fast internet, the Unlimited Elite plan might be a better fit for your business.
AT&T business consumer offers
Aside from the mobile plans, it's good to see what other services the business offers. There may be other offers that you're looking for, such as remote IT services or website solutions. Here are a few of the additional services offered by AT&T:
International plans
Remote IT services
Fax solutions
Website and marketing
Final thoughts
While looking for the best mobile plan solution for your business, you may notice that it appears more affordable to buy phones and devices separate from mobile plans. You're not imagining things. In many cases, this is true. Buying devices and mobile plans separately aren't just more affordable, but it's also more flexible. Using a Phone-as-a-Service (PaaS) provider like everphone, does just that. The company sources the best deals on devices and mobile plans from reliable and trusted providers like AT&T and combines them in a way that makes the most sense for your business and your budget.