In this article we'll be looking at Verizon for business customer's packages and plans to see if they're a good provider for your business. Verizon is one of the biggest telecommunications providers in the US.
Most organizations are using mobile devices such as smartphones and tablets for their business. Procuring smartphones and phone plans from a single service provider has become a challenge for many businesses because of high procurement and plan costs. The solution: keeping the procurement of mobile devices and phone plans separate.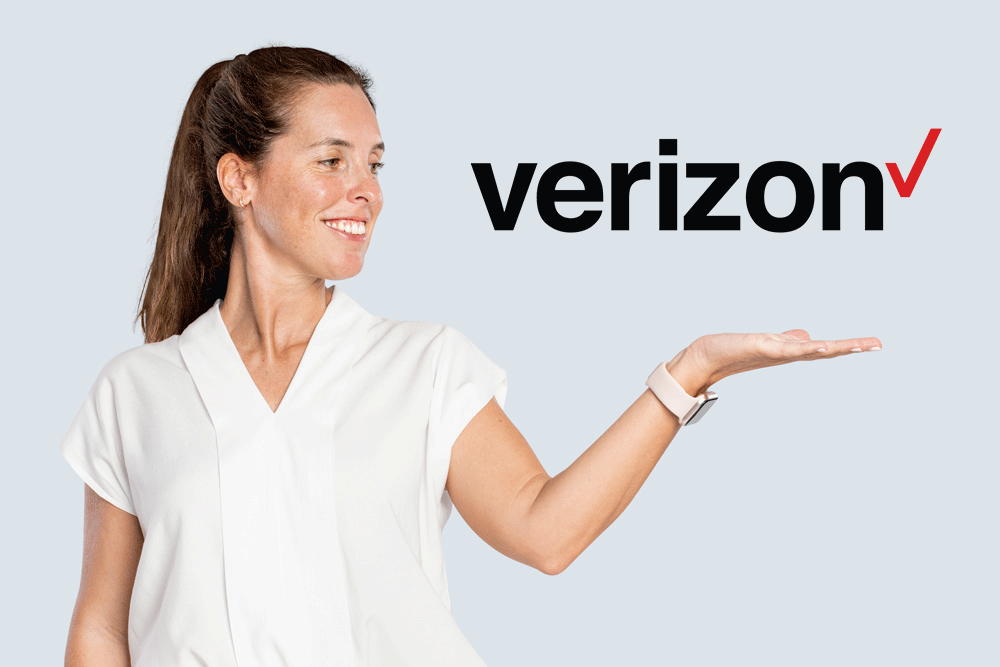 Lower costs with Verizon business customer phone plans
Most service providers offer bundles that include a phone and data plan or a "SIM-only" plan that provides data without a phone. On paper, these bundles look affordable and convenient, but many organizations realize that they continue paying the same bundle price long after the mobile device has already been paid off. However, it is hard to keep track of all this when managing dozens or even hundreds of phones and tariffs.
More flexibility with SIM-only plans
The lack of transparency with these service provider bundles causes unnecessary costs that organizations could avoid. For more flexibility and transparent incurred costs, businesses can keep the procurement of mobile devices and business data plans separately. This gives them the chance to get the best deals on both devices and mobile plans.
Fortunately, Everphone is a Phone-as-a-Service (PaaS) provider that enables organizations to rent cell phones without a contract at a cost that suits their budget. There are no hidden fees, giving businesses 100% cost control of their employees' mobile devices.
This service simplifies the procurement process of mobile devices by partnering with mobile network service providers, such as Verizon and other partners, to help you find the best tariffs for your business phone needs. This saves your business money and time when searching for appropriate smartphones for your employees' daily corporate duties.
After the procurement of company phones, Everphone can also assist in finding the best deals on mobile sim-only plans. We work together with some of the top providers such as Verizon, T-Mobile and AT&T. This way, your business has the flexibility to invest in high-quality smartphones without having to pay an exorbitant purchasing price. 
Verizon for business customers: Plans
Verizon for business customers offers network services that are flexible for your business. As an organization, once you have procured your desired corporate smartphones, you can find a network plan that aligns with your business needs at fixed price options. Verizon has different corporate options, some include the device and others are just for the mobile plan.
Depending on what your employees need daily, remote workers can have the connection they need to do their daily duties without hiking up the prices for your business. Verizon Business customer tariffs provide various customer plans that can be altered for the organizations' network needs.
Verizon offers a Bring Your Own Device (BYOD) plan that allows you to use your desired smartphone while staying connected with Verizon. While we would not recommend BYOD as a hardware procurement strategy overall, this basically refers to a SIM-only phone plan here. Save on your budget by activating your number to a new line of service.
Business Unlimited Start
The first business customer plan Verizon offers is the Business Unlimited Start. This plan offers unlimited data, talk time, and texts for your employees to stay connected throughout the month without having to worry about topping up. Verizon Business customer tariffs for this plan is as little as $20 per line.
Business Unlimited Plus
Business Unlimited Plus from Verizon provides your employees 5G Ultra Wideband with unstoppable roaming speeds for remote workers. The Business Unlimited Plus tariffs start from $30 per line.
Business Unlimited Pro
The final BYOD Verizon business customer plan is the Business Unlimited Pro. This business mobile connection plan offers unlimited 4G connection with 5G Ultra Wideband speeds. This plan also starts from $30 per line.
These prices are quite competitive when compared to AT&T and T-Mobile business customers tariffs.
If you had to purchase a bundle phone plan from one service provider, you would have to pay monthly installments that may exceed the total cost of the smartphone in the end. At this point, your employees may have an outdated mobile device that could cause frustrations and decreased productivity.
However, if you procure a phone separately from a network plan, your organization will have more flexibility to invest in quality smartphones and upgrade devices without high-acquisition costs. Everphone provides the desired smartphones at a fixed price without complicated procurement.
In addition, we offer free damage management, so if a device is defective or broken , we provide free repairs and replacements for your employees. Returned smartphones are then repaired and put back into the system to keep acquisition costs for businesses low while reducing the ever-growing e-waste which impacts the natural environment.
Thus, there are no hidden costs or unplanned incurred costs that your organization will have to pay. By keeping the procurement of your mobile devices and network plans separate, you have the power to control the fees and only pay for what you need.
Benefits of keeping your procurement separate from your phone plan
Digitization in the business sector has opened a whole new world of instant communication, file sharing, and remote business operations, which has expanded the functions of all organizations. However, it has also created various challenges for organizations. Businesses now have to procure adequate technological devices for employees to remain productive and efficient, leading to high-acquisition costs.
Keeping the procurement of mobile devices and network plans separate has various benefits for your business, such as:
Lower acquisition costs
Cost transparency for devices and network plans
Pay just for what you need
Flexibility to acquire quality smartphones at reasonable prices
Opportunity to invest in a network provider that offers the best network plans
Final thoughts
Overall, it's a reality that organizations need to procure appropriate smartphones for their employees while keeping all employees connected to fulfill their corporate duties. This reality can cause complications and budget issues when procuring a smartphone and a network plan from the same provider. However, keeping your device and mobile plans separate can save a lot. That way you can still enjoy the best Verizon mobile plans for business customers, while also enjoying the latest smartphone at a fraction of the cost.