General business phone requirements
What are we aiming for? We want to offer the employees an efficient tool to work with. It should not slow them down, but increase their productivity. It should make them work smarter, not harder.
Hardware requirements for business phones
We should look for a phone with a processor (CPU) of high quality, with a long-lasting battery (a battery with 3500mAh at least), a display large enough for business needs (preferrably OLED), a camera with good specs in terms of pixels, focus, aperture and ISO levels and a robust build.
We are also looking for a practical user interface, storage capacity, security features, headphone, audio and speakers features. Also some connectivity would be nice: 5G, the latest WiFi, NFC and Bluetooth 5.0. And all this should be affordable.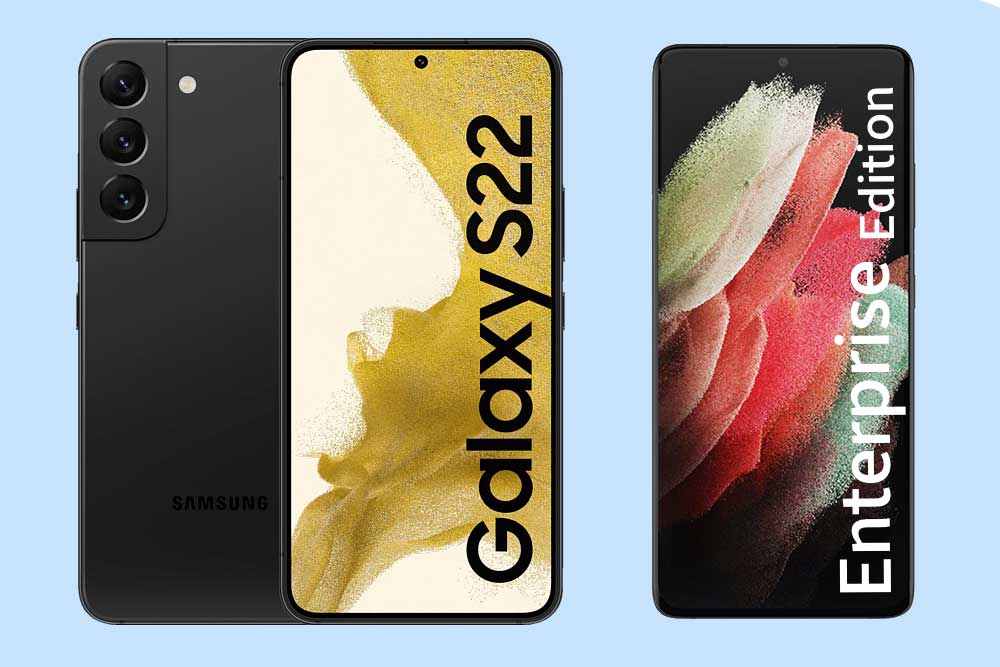 Latest connectivity options for your Samsung business phones
Concerning the internet, many Samsung business phones are 5G-compatible devices. Why is that important for business? Because with 5G wireless technology you enjoy higher data speeds, low latency, and increased availability.
Samsung business phones
5G and many more features can be found in Samsung phones, no matter the specific device in one of the Samsung series. Moreover, IT experts at Samsung have developed special features for phones used for business purposes, aiming at data security and protection, functional communication, and cooperation at work.
Samsung has even developed its own MDM (Mobile Device Management) solution, Samsung Knox. Whether you have a large, medium or small company, Samsung business smartphones are available for everyone.
Samsung's "Enterprise Edition"
The Koreans have even launched a dedicated "Enterprise Edition" phones especially targeted at business users.
Enterprise Edition phones offer …
an extended product lifecycle,
an extended guaranteed update of the Android operating system of five years,
three years of enhanced support and
access to the Samsung Knox suite.
Get more info here: https://www.samsung.com/uk/business/mobile/enterprise-edition/
Which Samsung series are business phones?
We should note that there are four major series among Samsung phones: Z-series, S-Series, A-series, and M-series. In other words, there are foldable, last-tech, mid-range and entry level phones from Samsung. In addition, there are also Galaxy Note models with an extra large display and stylus connectivity.
While all of them could theoretically be used as business phones from Samsung, we would be reluctant to recommend M-series phones, as these entry-level models can lack the appropriate features for business usage. Consequently, the Koreans themselves offer only S-series, A-series, and XCover series in their Enterprise Edition.
"COPE" usage
Especially if companies also want to allow for the private use of their company devices (COPE = Corporate-Owned, Privately Enabled), it is best to offer well-equipped models for a maximum of usability and a great user experience. Also, COPE models should boast a "Dual SIM" function to handle both the business and the private number at the same time. This is not the case with all entry-level phones.
Samsung Z series
Phones from the Z-series are the latest in innovative phone design: they can be folded or flipped. This is brilliant for an extra large display and mobile work. However, the latest technology is usually also the most expensive. Thankfully, you can also obtain these excellent smart tools as rentals from Everphone's "Phone as a Service" offer.
In this case, Everphone offers a rental option where we provide the best Samsung business devices for any budget. If an employee prefers a more expensive device, they can even choose to pay the extra balance themselves ("choose your own device").
Galaxy Note
Great for taking notes or making sketches using the Samsung S-Pen stylo, the Galaxy Note models come with excellent CPU performance and a form factor almost that of a small tablet. These "phablets" are great productivity tools for any mobile worker.
Samsung S series
In the S-series, Samsung offers their latest flagship models. Phones from the S-series come with the latest equipment and hardware, consist of higher quality materials and have more features. Thus, they are more expensive than those from the A-series – but users can enjoy the maximum of Android phone performance.
Samsung A Series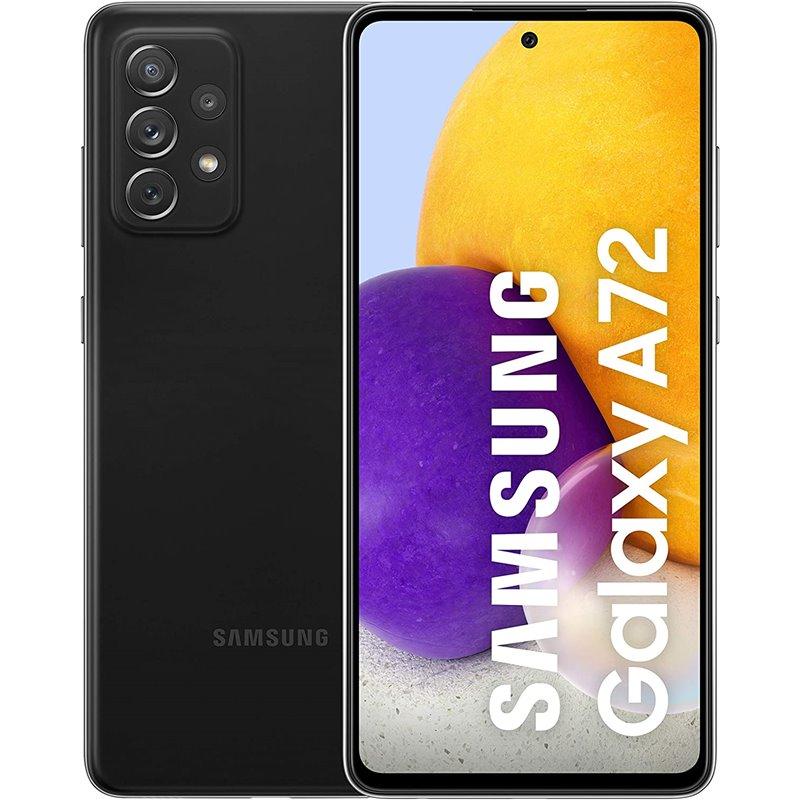 Samsung A-series offer excellent value for money. Although A-models might not boast top-notch features in all aspects, they still offer powerful smartphone technology at very reasonable prices.
Many of them offer OLED displays and there are also 5G models.
All of them boast Dual SIM as well as NFC, Bluetooth, an octa-core CPU and a multi-lense camera. So these smart devices are far from being weak.
Rugged: Samsung XCover series
Besides the special built-in features of phones, some Samsung business smartphones, such as the Xcover series, are rugged, which means that they are highly protected from breakages, which saves time for repairing and maintenance. These devices are best for construction, logistics and similar types of work.
XCover series phones have an IP68 rating and meet MIL-STD 810H standards to protect themselves. So when you're out in the field or on-site, a little water or dropping your phone won't prevent you from getting the job done. What's more, the battery is 3000 mAH, and it has an extra battery. Storage is 64GB and up to 1TB with RAM of 4G. Also, some models already come with a Knox feature.
Rent Samsung business phones with Everphone
At Everphone, you can rent both Galaxy Note models as well as a selection of Z-series, A-series, and S-series Samsung devices for your employees' business smartphones. All of our phones are fitted for private usage as well integrating an MDM software.
There are two options for rent: classic and "choose your own device (CYOD). With CYOD, employees can contribute to the budget if they prefer a more expensive phone. The rent fee is then co-paid between the employee and the employer—also, there is no need to worry about paying a high once-off fee. You can rent a phone with SEPA at Everphone.
Everphone also offers the aforementioned "Enterprise Edition" models, in which you can find both tablets and phones needed for your business. Phones from this edition have the Knox feature that defends and secures business phones during the phone's life circle. Also we strive to make smartphones more sustainable by integrating them in a circular economy lifecycle management.
In addition to this, Everphone has become an official partner with Samsung. Thus, you'll be able to find the best Samsung business smartphone for your needs and rent a mobile phone for your company with Everphone's service.
Why rent Samsung business phones at Everphone
Here are the reasons:
All-around service with dedicated account managers
Full cost transparency
Everphone is an official "device as a service" partner of Samsung
Compliance with privacy acts such as GDPR (General Data Privacy Regulation)
Everphone takes care of any repair and maintenance without additional cost
Samsung business tablets
Besides Samsung business phones, there are tablets specifically designed for business needs. Example: the Galaxy Tab Active3 Lite belongs to the rugged models of Samsung Enterprise Edition. It can resist a fall up to 1,5 m high. You can use this tablet even while working with gloves with special touch sensitivity features. It also comes with an S pen rated IP68 (tolerates dust, dirt and water – not for pools and beaches).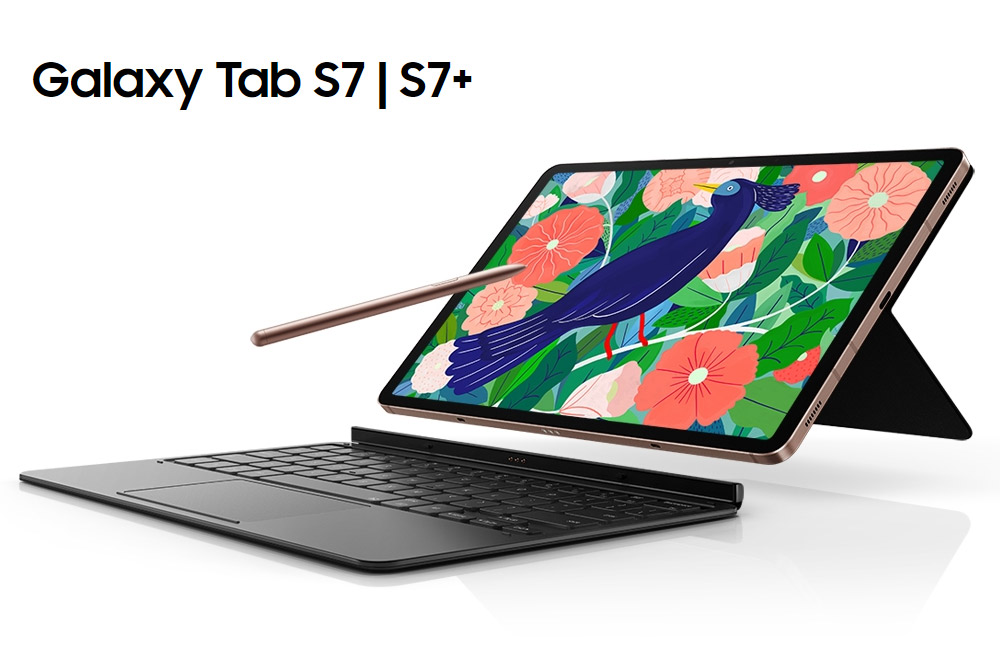 Final thoughts on Samsung business phones
No matter how big your enterprise is, Samsung has qualitative business phones and devices you can rent at Everphone. Why rent? Because Everphone takes care of your phone repair and maintenance without additional cost. When you don't need a phone any longer, simply return it to Everphone.