How does it work to rent a phone for business?
The process works very similarly to leasing a device, but a few key differences exist. When you rent a phone, you have much more flexibility. You still have the predictable monthly fee, which is excellent for your business budget, but there aren't strict contract terms that you have to adhere to. There are no contract penalties when switching or upgrading devices, although there may be a slight fee increase depending on the new device chosen.
By renting phones for your business, you can always have the latest iPhone or Samsung business mobile at an affordable price without worrying about ending up with an outdated device. Mobile phone long-term rental plans are flexible, affordable and convenient, which makes it an ideal solution to smartphone procurement for your business.
What is the difference between smartphone leasing, renting, and buying?
Many people confuse renting and leasing phones when there are a few significant differences between the two. Smartphone leasing has been around for a while for both businesses and individuals. It's one of the best ways for individuals to get the newest phones at an affordable monthly fee. It is especially useful if you're unable to buy a smartphone outright.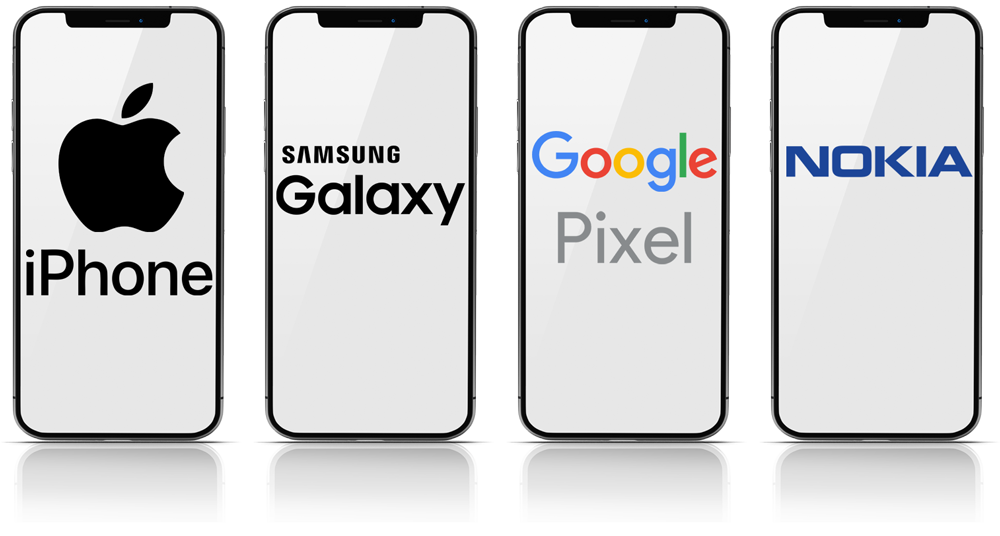 Leasing
When leasing a smartphone, you sign a contract for a fixed period of 12, 24 or 36 months. This contract will include the cost of your smartphone and may or may not include a mobile plan depending on your contract. Users will have to pay a monthly fee for the specified period regardless if the phone is paid off, gets lost or is stolen. During the contract period, the device remains the property of the leasing provider – not the business or individuals. At the end of the period, the user keeps the phone, and it becomes their property, but they will need to renew a mobile plan (if one was included).
Pros:
Fixed cost per month
Tax benefits
Cons:
Long-term contract
Not very flexible
The cost stays the same long after the device has been paid off
Renting
If you rent a phone for business, the process becomes more beneficial. While there is still a fixed monthly fee to pay, the terms aren't as strict and are much more flexible. There are also other benefits that you won't find when leasing a phone, such as the ability to easily adjust your mobile plans, upgrade devices when needed, replace and repair devices and more. Thus, you can rent a phone for great corporate benefits and offers.
When renting a phone, your employees can also decide between their preferred operating system, Android or iOS, rather than being stuck with just the available device. Renting a smartphone is also better for the environment as older models are returned and refurbished for other clients. This means sustainable smartphones are being rented out while they're still in working condition instead of filling up landfills.
Pros:
Fixed cost per month
Flexible terms
Includes upgrades, repairs and replacements
Tax benefits
Cons:
Procurement can be complicated when not using a DaaS (Device-as-a-Service) provider
Buying
From an overall cost perspective, buying is the best option. You pay once-off for your devices, and they become your property. Buying a device for business outright comes with great tax benefits for your company. However, in some cases, procuring many devices once-off is a burden financially. Also, you have to consider what happens when a phone breaks, gets lost or becomes outdated. In these cases, you'll have to purchase new devices again. The process can become quite limiting and inconvenient.
Pros:
Once-off payment for the device
Tax benefits
Cons:
High once-off cost
It doesn't include repairs, replacement or upgrades
Need to buy new devices if they become outdated
What are the benefits to rent a phone?
Smartphone long-term rentals have many benefits that prove they are the best option for your business's mobile solutions. Let's take a look at a few of the benefits of mobile phones long term rental.
Lower cost
Business tariffs on mobile phones are cheaper when renting devices. Since you're not overpaying for an unwanted device or service, you can save a good amount of money. When it comes to renting phones, you aren't as restricted by the contracts.
You can look for the best deals on devices and mobile plans separately, compare them with bundle options and choose the best option for your budget. You can also easily settle your smartphone rent by direct debit order, making the process more convenient. Also, when using a PaaS provider like Everphone, this process can be streamlined even further as they collect all the necessary quotes and offers based on your needs, and you can choose the best option.
Simple procurement
Leasing phones involves paperwork and searching for the best offer to meet your business needs and budget. This can make the procurement process needlessly complicated. Although renting a phone still follows a procedure, the procurement process can be easier than leasing a device. This is especially true when using a PaaS provider like Everphone that takes care of all these processes for you, making it even more convenient.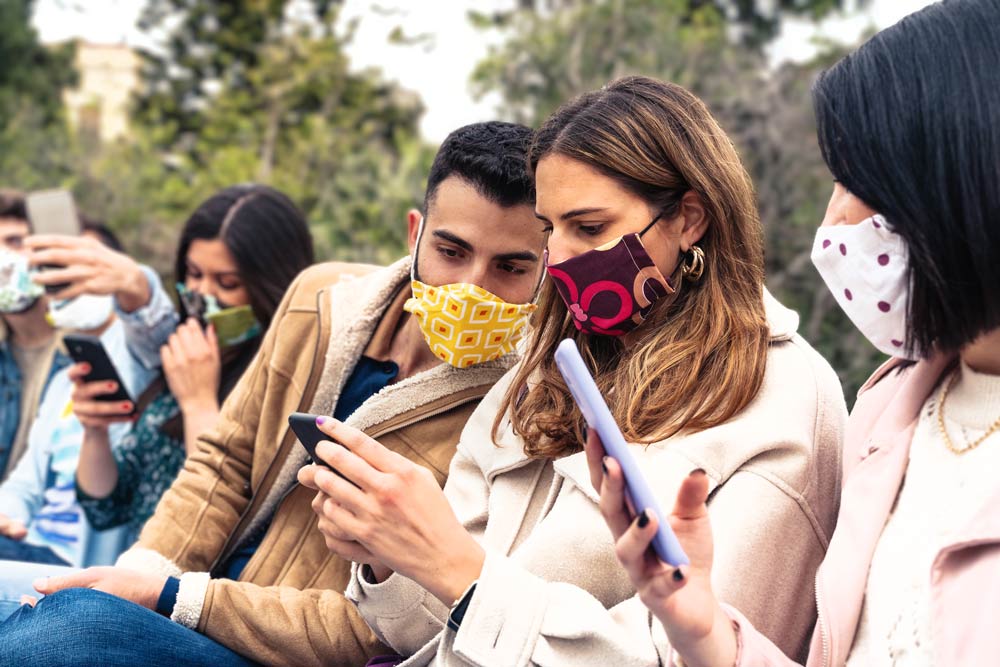 Tax benefits
You may be concerned regarding the tax benefits when renting phones. However, there's no need to be. The same tax benefits apply to renting smartphones as they do to leasing. This means that you can still enjoy the same tax benefits but with a much more flexible and streamlined package for your business.
Upgrade flexibility
When you're leasing a smartphone, you're restricted to your contract term. You can't upgrade devices to newer models in the middle of the contract term without taking out a new contract and paying penalties on the old one. This is not the case when you rent a smartphone.
If a rented device is stolen, lost or not working, the device is either fixed or replaced. When a newer device becomes available that offers the business some new features that they'll benefit from, they can change or upgrade the devices. There will be no penalty fees, although upgrading may come at an extra cost depending on the chosen device.
How can "DaaS" assist businesses to rent a smartphone?
When deciding to get new mobile devices for your business, the process can place a lot of strain on your procurement, administration and IT departments. The procurement departments have to check the available budget and source both devices and mobile plans to meet the needs of the business within the given budget.
The IT departments have to ensure that the privacy on the mobile phone along with the security features are installed to adhere to the GDPR. The administration departments have to ensure the devices are given to the right employees.
This is where "device as a service" (DaaS) providers like Everphone come in. Everphone is one of the leading global DaaS providers. Their specialized services can streamline many processes, leaving your procurement, administration, and IT teams to focus on other tasks. PaaS providers can collect all the necessary quotes on devices and mobile plans to ensure you get the best deal possible.
They will also handle any repairs or replacements of lost or broken devices. Furthermore, a company like Everphone can also pre-install all the necessary security measures and MDM software required, and monitor the corporate device to ensure all security measures are updated.
At the end of the day, working with a reliable DaaS provider can streamline many processes for renting a smartphone. It also makes the process more convenient and ensures you get the best deal for your business needs and budget.
Final Thoughts on Phone Rentals
Deciding between smartphone rental, purchase or leasing can seem like a challenge. However, once you know what your business needs and budget are and look at the benefits of each option, you'll soon realize that it's much more beneficial for you to rent phones as corporate devices as opposed to buying or leasing. This becomes even more apparent when using a PaaS provider like Everphone that can take care of all the nitty-gritty for you. Here you find how to rent a phone by direct debit card.