How can you rent a mobile phone for your company using with SEPA for your billing? And what is the actual meaning of renting a work phone? And wehre can you find affordable business tariffs for phones? Read on to find out.
Smartphone rentals with a direct debit provider
Renting phones has become a popular option within companies for many reasons. One of the most significant reasons is that those who rent phones take care of phones' maintenance and repairs without any additional cost. However, we are aware that banks can take hefty fees for transactions and payments made to bank accounts in another country.
Here's an example. You, as an employere, want to rent a phone for your employee. You find a great offer with an affordable monthly fee. Then, the problem with payments occurs. Transactions fees in the bank may lower your company's budget because you will pay the rental fee every month. That's why many opt for some affordable ways to deal with international payments.
One of the solutions was proposed by a British banker, Alastair Hanton. This paying method is called direct debit, mostly used in regular payments. Why is it called direct? You, the owner of a bank account, have given the authority for someone to take money from your account. Many people in the UK pay their bills via direct debit. This paying option is also referred to as pre-authorized debit or payment. It's similar to paying with credit cards, only this time, it's someone outside the bank who is legally allowed to withdraw money from your account.
No worries! This type of payment is legally set up via your bank, and it is safe, thanks to the Direct Debit Guarantee. Even though these regulations may differ from country to country, no transaction is done without authorization by the account owner. At Everphone, you can choose a smartphone rental paid via a direct debit provider. In the Eurozone and the UK, there is SEPA (Single Euro Payments Area) available, and thus, you can rent phones with SEPA. Rent a mobile phone today to make life easier!
Rent Phones with SEPA or via invoice at Everphone
SEPA or Single European Payment Area is a payment option that the European Union initialized in order to facilitate transactions within EU countries. This SEPA payment option is still available in the UK even though the UK isn't a member of the EU anymore. These transactions are usually free of charge. There are 36 countries in which SEPA is available without fees. Non-EU countries can use SEPA but with additional fees.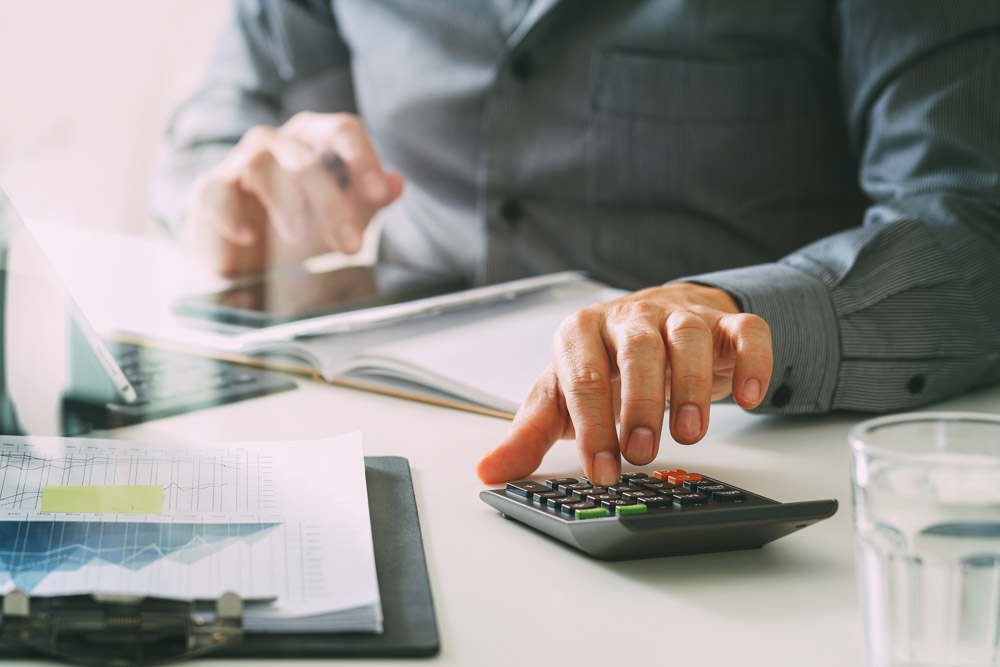 This SEPA payment option functions in a way that an owner of a bank account legally authorizes another person or company to withdraw money from the owner's account. The monthly amount is agreed upon before, so the payer (the account owner) won't worry about whether the payee (the receiver, the one who gets the money) will withdraw more than it should.
So, at Everphone, employees can order a mobile phone and pay it with direct debit or do it traditionally via invoice. One of the reasons one should rent phones with SEPA is that there is no boring paperwork in the form of a monthly invoice, and nobody from your staff will have to deal with payments. With SEPA, the clients won't pay fees when ordering mobile phones in order to pay with direct debit. That's why companies should opt for renting phones with SEPA. Here you can find the best offer for renting a business tariff mobile phone.
Also, when having a smartphone rental via a direct debit provider, you won't worry about missing the deadline for payments. Everphone will automatically withdraw the money from your account to pay the monthly rental fee.
Reasons to rent phones with SEPA
Here are the reasons to rent phones with SEPA:
Renting phones with SEPA is without bank fees when paying the rent fee
Available in 36 EU countries and the UK
No additional paperwork
No need to send an invoice
It's safe and secure
No worries about missing the deadline for paying the rent fee.
Rent smartphones with a direct debit provider
Taking all the above mentioned, we can surely say that it is quite handy to rent phones from a direct debit provider. Everphone is a direct debit provider and without worrying you can rent phones with SEPA. All that is mentioned above apply to Everphone as well. When you contact Everphone, you will get an offer in compliance with your company's needs, and you will be able to choose a paying method. If your company is within countries with no bank fees with SEPA, think about ordering a mobile phone and paying it with direct debit. Here you can see the offer for Samsung Business Mobile.
Another special offer at Everphone is a handy rent without a contract when renting a phone. This refers to having a phone without a phone contract. In other words, Everphone talk about the phone as a service. You rent phones or other devices for your company, and we deal with every needed maintenance, repair, or update.
You rent phones and simply return them when you don't need them anymore. We take care of phones' refurbishment and recycling. We install MDM (Mobile Device Management) on your rented phones which functions as two softwares on one single phone, and everything is under GDPR (General Data Policy Regulation).