Workplace as a Service provides your workers with the tools they need to perform at their best while also making workplace management easier. Businesses can use such models to integrate new technologies quickly and provide for modern workplaces in a flexible and need-based manner.
What is the workplace as a service (WaaS) model?
The "Workplace as a Service" model derives from the "Software as a Service" concept, where users don't pay for "owning" a given software, but for using it within a subscription model. The "as a service" strategy is already well-known in the corporate world.
Growing a business and achieving satisfactory results requires a few technology ideas to be set in motion. With this model in place, businesses no longer buy technical devices such as computers, printers, etc. and instead lease these devices.
Everphone is a smart WaaS solution that handles all of the administrative challenges that come with mobile devices in the workplace. Their services include more than just procurement: the application management, MDM integration, troubleshooting, repairs and the overall lifecycle management are all part of the package.
The technology developed through this concept, including the ability to have it succeed, provides sufficient freedom for IT departments. Implementing this technique may be a valuable resource for businesses aiming to enhance device as a service management and maximize cost-effectiveness in their technological infrastructure. Corporate environments are characterized by quality, performance, and, most importantly, innovation.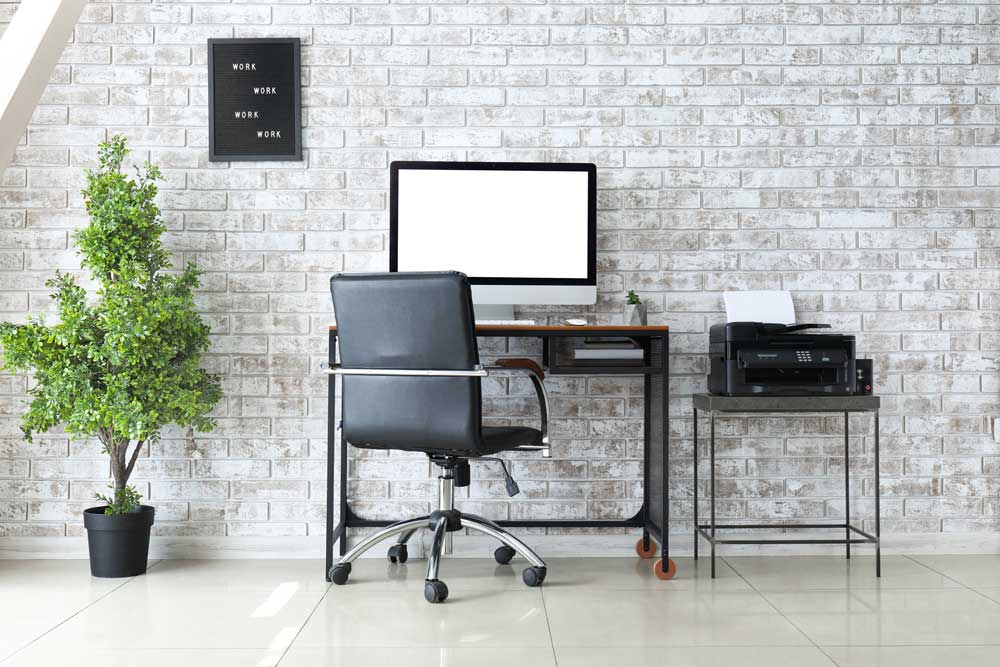 Workplace as a Service and Software as a Service model are popular because they are not installed directly on the hardware or data. Therefore applications are accessed via the cloud. As a customer, you can choose the full solution or begin with one of the services that best meet your needs. Everphone's "Phone as a Service" takes care of everything you need for your work smartphones and tablets, from purchase to set up to employee distribution.
Regardless of your field of work, these software applications are a tool you will constantly use in this day and age. Your company will profit from ICT systems by lowering costs, boosting efficiency, enhancing decision-making, and increasing market competitiveness. The result will serve your needs and add value to your company.
IT procurement solution for your business
Never before in history has technology revolution occurred at such a rapid pace. Technology is changing, developing, and modifying every facet of how businesses operate. As a result, you'll need a device that falls into the appropriate category to make things easier. Everphone will provide mobile phones and other devices as a service rental while subsidizing a full service for company phones and tablets.
The corporate phone options include the latest contemporary iPhones, and Android smartphones from Samsung, Nokia, Google, Motorola, and Fairphone. This service is offered at a subscription business model tailored to your company.
Benefits of workplace as a service for IT procurement
An organization's management is faced with different challenges when the organization introduces new technology. You need to understand how technology influences your organization and how to customize these advancements. This is where Workplace as a Service may help. The service is completely managed, from setup to continuous maintenance, preserving company resources for more critical activities.
IT modernization is frequently seen purely as a technological issue. Changes in technology can only be sustained if employers and employees embrace them. To achieve this, make sure that new systems are aligned with the culture of the company.
Over the last ten years, the fundamental architecture of IT has evolved in proximity to the evolution of businesses. A company's survival depends on its ability to expand and seize new possibilities. It's critical to assess these transformation opportunities in your organization.
Most forward-thinking firms are discussing and adopting modern Workplace as a Service due to the ever-changing demands. Several steps are customized to each business utilizing this strategy and generating a positive work environment for employees. Let's take a look at some of the benefits in more detail:
Cost transparency
Workplace as a Service (WaaS) may help your company cut expenses, boost revenue, and boost profits. All contractual services are included in the fees, which are paid in predetermined monthly installments. As a result, the business only pays for what it utilizes. Outsourcing from Everphone may help businesses cut expenses while focusing on what they do best as a business on a national and worldwide scale.
Because this is an equipment rental model, the cost of this service is cheaper than the initial cost that the firm would incur if it purchased all of the equipment outright. Therefore any defects, returns, and offboarding will be well taken care of by the provider. The most obvious benefit of a modern Workplace as a Service solution is that it frequently comes with no upfront expenditures.
Efficient device management
Teams may be up and running from anywhere by utilizing a service partner to maintain and refresh hardware and software needs. With the correct software, smart devices or tablets can be used to handle every element of your organization remotely.
These devices meet the highest quality standards, are incredibly effective, and are technologically advanced. The internet allows companies to enter new areas without incurring high financial costs. Thanks to specialized softwares and technology in combination with the right service, teams can optimize employee productivity while working from anywhere, as most people anticipate.
Flexibility and scalability
The WaaS package is extremely adaptable and can be customized to meet the demands of a specific business. This helps upcoming businesses to concentrate on their most important duties rather than spending time and money on non-essential tasks.
This service will help you optimize your manufacturing beyond what you could do before. Because they have access to high-tech equipment and tools, small businesses may often compete with bigger organizations regarding operational efficiency. This enables business owners to build operations based on the most cutting-edge technologies and resources available.
Security
Most modern firms are vulnerable to security threats and vandalism. Financial data, sensitive executive decisions, and other proprietary information may be protected using technology, giving you a competitive advantage.
This system assists firms in keeping their ideas out of the hands of their competitors. A firm may assure that none of its future projects are replicated by the competitors by using computers with passwords. All data submitted into the system is encrypted and kept on secure servers that are guarded against unwanted access and deletion. Company owners may also use technology to establish secure environments for storing critical corporate or customer data.
Why should businesses embrace technology and WaaS models?
Successful businesses have come far with technology in various aspects such as communication, productivity, and tracking purposes. In reality, the engine propels and supports most commercial activities. The impact of technology on corporate operations is significant, regardless of the size of your company. Mobile strategy through technology provides a variety of relevant advantages.
This will assist you in sustaining a cash injection and delivering excellent results for your clients. This is why it is critical to comprehend the current technology that is easily available to you and how it may be used at your convenience. This methodology will exhibit how a company creates and captures value.
A company's culture and everything in between influence its technological infrastructure. This also has an impact on confidential information, including commercial benefits. Workplace-as-a-Service balances an outstanding office experience for employees with the security of data and user devices. We've got you covered whether you're at the office or working remotely. Enjoy the great business phone and device services with productivity-enhancing apps while knowing everything is kept secure and private, thanks to inbuilt security measures.
The introduction of computers had a massive impact on numerous sectors, including office work on a larger scale. Mobile devices have helped increase office workers' productivity and accuracy by providing numerous software and communication services. Smart devices are now an integral element of practically every office, with most businesses unable to function without them.
The future of businesses through "Workplace as a Service"
Workplace as a Service in the modern era offers an innovative take on the standard Software as a Service concept. The composition of work and how it is done have changed dramatically and are continually changing. Work has become more demanding, team-oriented, reliant on technological and mobile equipment.
Companies are also sourcing methods to empower their staff in performing their jobs more successfully so that they may generate bigger profits in the long run. therefore it's crucial to stay connected and outsource experts that clearly understand what the company needs and how to get there.
As a significant provider of commercial telecommunications solutions, the goal is to ensure that everyone is on top of their game. This procedure is straightforward. Clients are connected to dependable phone services and the most advanced technologies in the business.
Everphone offers mobile phone goods and services to make them more accessible for private and business use. The aim focuses on customer satisfaction while also evolving with the company's future.
Conclusion
In the simplest terms, Workplace as a Service is an extended version of Software as a Service (SaaS) combined with the device as a Service (DaaS) model. The development of corporate work phones has left a trail of undeniable proof that they can both improve and disrupt the workplace. The corporate world as we know it is changing, and keeping consistent communication and connectivity is more critical than ever.
Modern organizations constantly need to adapt to an ever-changing environment, requiring continuous innovation in products, services, and practices. Their systems have to have the flexibility to keep up. Workplace as a Service provides an answer to all these challenges with services and tools that are securely built and powered for business.