Our glossary explains basic terms and abbreviations relating to mobile working, the use of smartphones and tablets in the corporate environment (Enterprise Mobility) and security aspects in the use of mobile devices.
Co-payment
Employee contribution for company devices
In the context of enterprise mobility, co-payment refers to an additional employee payment that employees can make for privately used company devices such as smartphones and tablets. Co-payment makes it easier for companies to retain full cost control as part of CYOD (choose your own device).
For example, under a company phone rental model such as Device as a Service, the company can pay the fixed amount of 20 euros for a COPE device. For this, it can undoubtedly equip its employees with high-performance mobile devices–but this amount will not be sufficient for current high-priced flagship models from Apple or Samsung.
Employees and company share smartphone costs
However, if employees would like to use just such a top-of-the-line smartphone (such as an iPhone Pro Max or a Samsung Galaxy Ultra), they can do so through co-payment. The employee co-payment then covers the difference between the rental price and the employer's fixed amount.
Compared to today's device prices of well over a thousand euros, which a user would have to pay privately from his net salary for such a device, a co-payment of a few euros per month is easy for employees to cope with – especially since the additional payment is deducted from the gross salary. There are interfaces to the usual payroll software for uncomplicated billing.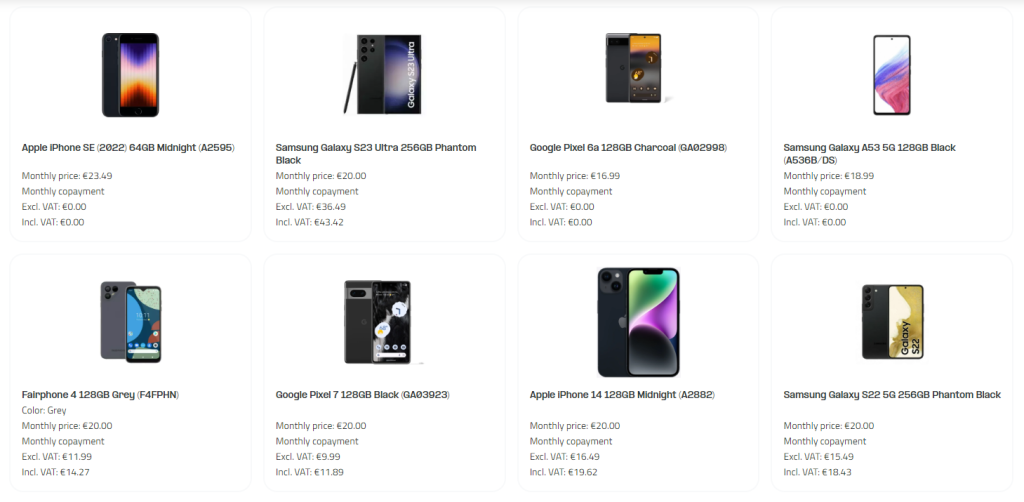 Co-payment: Links