Many companies chose an iPhone 11 as a work phone, one of the first Apple models to feature an eSIM. In this article, we explain how the eSIM works in an iPhone 11 and how it helps to protect the company data on your work phones.
What are embedded SIMs (eSIMs)?
The traditional SIM card
"SIM" stands for Subscriber Identity Module. It is an integrated circuit are containing data to identify and authenticate subscribers of mobile phone plans. Traditionally, SIMs came in the form of little cards (SIM cards) that had to be changed when switching the mobile provider. Their size decreased over time from basically a credit card format to the "nano-SIM card of 12.3 mm × 8.8 mm × 0.67 mm (0.484 in × 0.346 in × 0.026 in).
Embedded SIMs (eSIMs)
"eSIM" stands for "embedded SIM". Here, the circuit is programmable and already physically embedded in the device itself. The concept was introduced to consumers in 2016 with the Samsung Gear S2 smart watch.
It's the digital version of a SIM card that is embedded directly onto the phone. The great thing about it, with the eSIM, you would no longer be required to keep a physical SIM on the device at all times. You can change your operator at any moment, by simply initiating a remote network switch. And since there's no physical SIM card, it is all handled electronically. To state that eSIMs are a gamechanger in the field of telecommunications, would be overstating the obvious.
From iPhone XS to iPhone 11 – the first Apple eSIMs
Even though the concept of eSIMs made the news way before their original release date – it finally caught on with Apple's iOS based iPhone XS and iPhone11 models first introducing it in 2017. Soon it spread to other models including iPhone12, iPhone XS Max and others. Since then, the notion of an electronic SIM card has spread with other networks opting the same technology.
Benefits of an eSIM
Most networks offer the option of supporting an eSIM and with good reason. Here're a few benefits as to why an eSIM makes more sense than the regular physical SIM card.
Dual SIM
The most obvious advantage is that the eSIM came in addition to the conventional SIM card slot, allowing users to employ two different mobile phone plans from two different providers.
This is a very valuable feature, especially if you want to integrate a personal phone number and a business number on a single device.
Thanks to the Dual SIM feature, companies can offer their employees work phones that are suitable for simultaneous private usage, which is a very popular perk.
No physical card required
Since you would be utilizing a digital version, you need not use a physical SIM card. And you would certainly not run the risk of breaking the SIM card, dropping it into the rain gutter or losing it. The problem with a physical card is that it could get bent or even misplaced. Since it's quite small in size, it can be a real headache to try and locate the same after misplacing it.
Given that, an eSIM is but a natural "next step". One where you would not run the risk of bending, breaking or even misplacing the SIM card.
Multiple profiles
Since you do not require a physical SIM card, you can set up multiple profiles with ease. You can ensure that your phone has multiple profiles and keep your personal calls separate from professional ones.
With multiple profiles, you should be able to field calls both personal and official, with ease. Moreover, you can turn off either of the two profiles, at ease or even set it to 'silent' mode, as required.
Takes little time
The set up process takes remarkably little time, unlike the older SIM cards. You can set it up in a matter of moments, it's that easy to get an eSIM set up in your phone.
Just head over to settings, follow the process for activating your eSIM and you sould be set. If you are not comfortable with activating it electronically, you can always opt to physically enter the pin number, on your phone.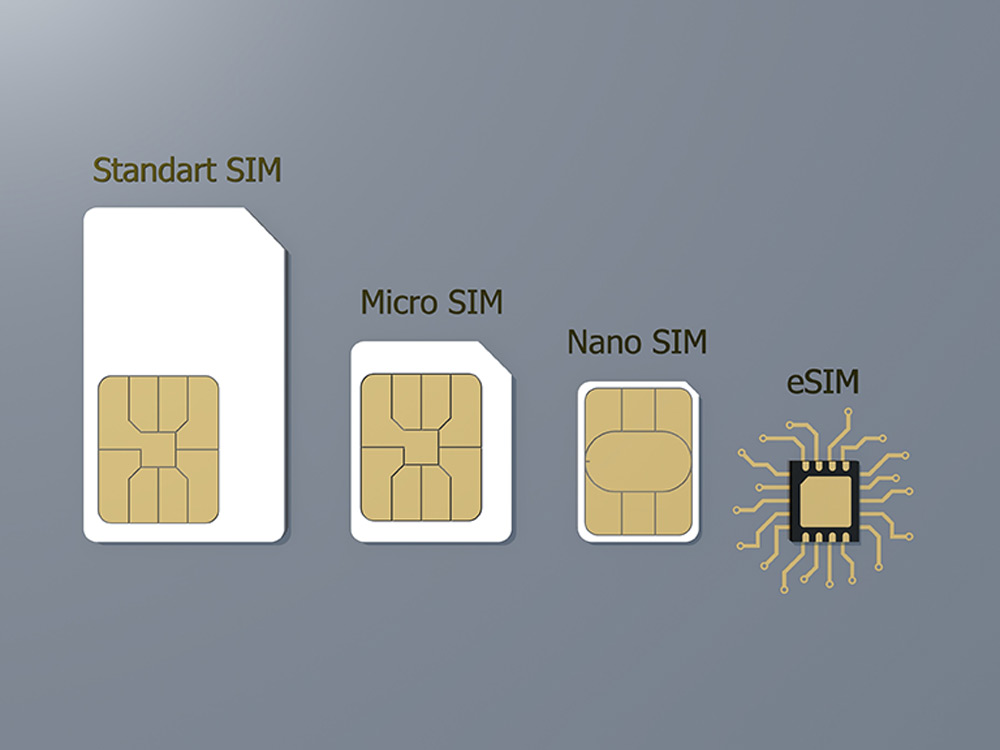 Change network operator
The neat part is that you should be able to change your operator with ease. If you feel that another operator provides you with a better deal, then you can change it in a matter of moments, without the need to purchase another physical SIM card.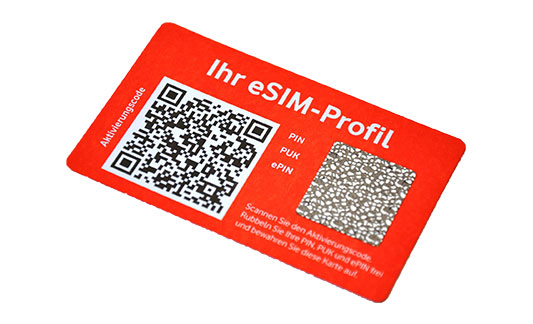 Activate iPhone 11 eSIM at work
For a start, by opting to procure a mobile smartphone for your employee under the guise of a "work phone," you'll find employee satisfaction has gone up. Simply put, the more satisfied your employees are, the longer you can retain them. With all the benefits of eSIMs you should decide whether to get your employee the still very popular iPhone11 with an eSIM or not.
Let us put it this way; a happy, satisfied employee is bound to be more productive and efficient, enabling your company to achieve higher targets. Given these challenging times, the Pandemic and the Ukraine – Russia war impacted economies worldwide. It makes more sense to focus on performance at your company and see how you can go about boosting the same. And one sure-fire option is to provide your employees with a certain degree of trust and responsibility by procuring the latest generation of eSIM smartphones.
Trust and privacy
While one of the obvious routes for you to get a phone for your employee would be to purchase one – the overall cost would be too much. You can review and select reputed companies that can provide you with dual SIM phones or even rent an iPhone ("Phone as a Service").
Fiscally speaking, this makes better sense since you would be cutting back on all unnecessary expenses. Sure, it's one thing to read about how getting an eSIM iPhone11 for your employee is a good idea. But what about your company's security? A data breach is a serious issue and one that costs companies billions each year. So, will yours be safe and secure?
eSIM and iPhone 11: how to set it up
Since you are already using a mobile phone, you would be familiar with a SIM card. A SIM card is a small card inserted into your phone for it to work. In simple words, you need a SIM card to activate and then utilize it to make calls, access the internet, transfer data, etc.
Now, an eSIM is where you would be electronically adding a new SIM without having to make any physical changes to your current phone. The eSIM works like a regular SIM, and even comes with a mobile plan – the only difference is that it is a digital SIM and one that's relatively easy to install in an iPhone 11 or iPhone 11 Pro for Dual SIM use.
Points to remember when installing and activating the eSIM on an iPhone
If you are installing an eSIM, the first and basically only condition is that the carrier and the given phone plan support the eSIM function. Most of them do nowadays.
When using Dual SIM, it is advisable to rename the two SIMs in a way that they are easily recognizable (such as personal/job). You can individualize the names for each with custom labels.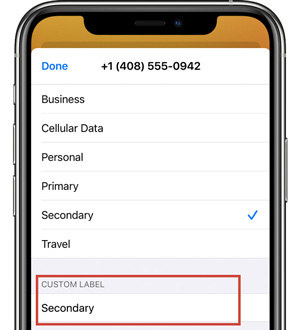 And when you are going to make a call, you may first want to decide which SIM to use to make that call. You can call through the office SIM/ number or the ordinary one. It's that easy. Moreover, your employee would be able to use the numbers to handle office-related and personal calls without much hassle.
iPhone: eSIM and Dual SIM, what's the difference?
As mentioned earlier, you are bound to find that there's a curve when it comes to mobile phones. Nearly every month brings some change to mobile telephony, as you may know. So here are some marked differences between concept of dual SIMs and eSIMs.
Dual SIM
Up top the iPhone 8, all iPhones were capable of using one SIM only. In the case of the iPhone 8, it was a nano-SIM card.
Introducing the iPhone XS, Apple switched to a Dual SIM concept, meaning from now on, iPhones were capable of using a nano-SIM card and, additionally, an eSIM card.
This is the case for the
iPhone XR,
iPhone XS,
iPhone XS Max,
iPhone 11, and
iPhone 12 models.
Confusion of dual SIM and eSIM
In the past, this configuration has caused some confusion amongst users. Other phone manufacturers such as Samsung have offered a dual SIM function with two physical nano-SIM cards in the past.
Up to the iPhone 8, iPhones didn't offer dual SIM at all. Apple only introduced dual SIM to the iPhone with the eSIM technology, which is the reason why it is hard for some users to keep these functions apart.
Dual eSIM
The iPhone 13 series offers a new choice: Here, users can either opt for the previously also possible configuration of nano-SIM card and eSIM. Or, they can choose eSIM for both the phone numbers to be used on the device.
This applies for the following models:
iPhone 14 Pro Max,
iPhone 14 Pro,
iPhone 14 Plus,
iPhone 14,
iPhone 13,
iPhone 13 Pro,
iPhone 13 Pro Max, and
iPhone 13 mini.
Conclusion
Thanks to the dual SIM function, it is possible to offer the private use of a work phone as an employee perk in a safe and convenient matter. Speaking of which, be sure to read our article on renting an iPhone in England.
The iPhone 11 is still a very reliable and popular iPhone model. Thanks to dual SIM and eSIM, the iPhone 11 is well equipped for COPE roll-outs ("corporate-owned, privately enabled"), as it secures that company and private data and numbers will be separated. The only condition for this scenario is, that the network carrier provides eSIM phone plans, which is a standard nowadays. If you want to know more about equipping your workforce with eSIM iPhones 11, get in touch with us.