Apple stays on top of its game by always trying to progress regarding its iPhone's durability. Every annual release of an advanced composition device appeals to the audience with its allusive design and strength. It's no surprise why iPhones hold their value well.
Mobile technology is altering the growth pattern of businesses and remodeling the corporate world on a larger scale. As engineering around technology keeps evolving, most people are making it a priority to be equipped with all there is to know. This serves as a public exhibit that the quality of being productive in businesses will grow substantially in the future.
Therefore, businesses need smartphones that can keep up, hence the iPhone for businesses!
Mobile phone durability test
Smartphones come in a wide range of design features and purchasing prices. One of the most crucial factors to consider when investing in a new Apple smartphone is iPhone durability. Although the frame's performance varies based on the model and material, the glass is set to provide the same level of protection.
The "ceramic shield" is a brand-new form of glass that claims to be the most resistant glass ever used on a smartphone. The major goal was to assess how well the screen would stand against a hard surface such as marble countertops, kitchen tables, or bathroom floor. The result was impressive, with little to no obvious dents or cracks.
While the ceramic shield covering the display screen may appear and feel like glass, it is an integration of extremely durable glass and ceramic.
The present-day models include a compact LCD screen with a physical home button, more like recycling-old-smartphones. They are more water-resistant and can withstand more than just splashes, making them the perfect candidate for running business errands.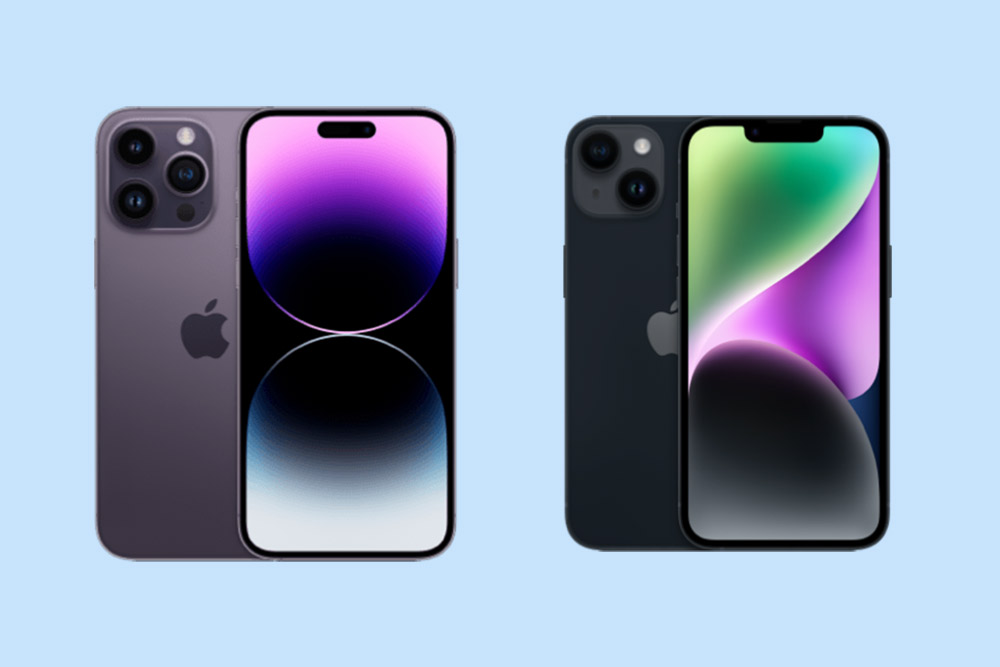 Apple has made a few design alterations to what is known as a state-of-the-art model series. This is all in the name of improving iPhone durability inside and out. With an upgraded operating system and a strong ceramic shield front to safeguard the screen display, a glass back, and flat side edges it's one of the most durable brands on the market.
What happens to an iPhone model when dropped in the real world depends on a variety of factors. The height from which it is dropped plays a huge role, the kind of surface it lands on, at which angle the iPhone takes the hit, and other factors. However, Apple claims the iPhone's front and back can be twice as durable as its previous designs.
While it has a significant advantage, it's still a good idea to add extra case protection to guarantee that your iPhone isn't easily damaged. The iPhone's durability can be trusted. However, it still might require some assistance, no matter how strong it appears.
iPhone longevity in corporate businesses
Technology and mobile devices have brought almost incredible changes in our lives today. We recognize that in today's corporate environment, mobile communication is critical.
To be proactive and effective as a professional, you'll need a distinct set of capabilities from a personal phone. Apple has more options than ever to cater specifically to various businesses.
All its components are still regarded as some of the most cutting-edge components featured in current smartphone technologies. The best smartphones and mobile apps make sure that the team stays connected.
At work, everyone will use the same software and hardware. You get access to the most recent features thanks to iOS compatibility. This means that companies are now open 24 hours a day. Employees can perform duties from home and assess any work-related queries late at night or early in the morning.
Mobile technology goes a long way in achieving satisfactory results much more efficiently while also allowing instant access to applications, clients, data, and more.
With extended battery life, improved overall performance and impressive shelflife, you'll be able to multitask. Which will, among other things, increase internal workplace communication. The collaboration will be seamless across all departments within the workplace since everyone will be using the same operating system and has access to the same smartphone apps and resources.
Digital communication tools are gradually gaining traction and becoming mainstream. It makes sense for enterprises to capitalize on this opportunity. Business executives may effortlessly check-in with job duties from anywhere globally, thanks to smartphones as a service.
Advantages of having a durable mobile phone
The advantages of establishing a technological environment in the workplace include but are not limited to:
The ability to swiftly evaluate time-sensitive materials.
Edit documentation on site.
Reply to requests for resources or information.
Engage in social networking using the excellent iPhone durability display.
Connect in several other ways.
Not to mention that mobile technology makes it much easier to expand email usage. Businesses will be able to count on all employees to commit fully and on an equal level.
Every company upholds its unique mission statement. Formally referred to as the key to reaching desired corporate goals. As a result, each company's mobile device requirements should be distinctive and tailored to match the company's needs.
There is much anticipation in the Apple community to see how iPhone durability will improve and contribute to business sectors upon the past smartphone models. Corporate mobility has gained ground with the rapid use of mobile devices, such as smartphones and tablets, that can be used under defined conditions and still perform outstandingly.
The current Apple's simplicity, agility, and eco-friendly-phones have made it the best choice for consumers who need to work on the go. These Apple models are built to last in everyday business situations. For business, mobile communication is a logical evolution. The camera tool proves useful when taking photos and videos and joining zoom meetings with clients in real-time. Macro photography has been brought to the iPhone and iPad camera modes, featuring an enhanced lens and autofocus systems for close-ups.
It's critical to guarantee that the quality of job production is not compromised by the ease with which it may be completed on a mobile device.
Businesses expanding their horizons
Every organization has a defined growth plan in motion. This includes venturing into new regions and other market expansions, which require a concrete strategy that can lead to higher productivity and income potential. This is where mobile technology intervenes.
A company needs the most dependable, complete corporate mobile phone solution that can withstand the test of durability, call capability, and app multitasking. A corporate smartphone will need more than just functional activity. This includes longer battery life, product maintenance, repair, and reuse. Which all perfectly describes the Apple iPhone.
Business agents can expect a device intelligence that perceives knowledge and new methods to explore the environment using either maps, weather, and wallet, among other things.
iPhone models can be trusted to provide remote access to clients and staff information. As a result, businesses are no longer constrained by global barriers. Therefore, companies may concentrate on productivity and talent availability rather than employee location.
Mobile technology has progressed from a communication medium to the most efficient go-to choice for enterprises, with iPhones for businesses and durability playing a key role. As a result, the beneficial effect of mobile technology in the workplace has received worldwide recognition.
Businesses respond to iPhone durability
Knowledge is power, especially in business. And mobile phones are the ideal tool to ensure you always have the information you need, whenever you need it.
Technology has become a central part of the modern workplace. A team member with the greatest smartphone and a reliable internet connection might be a tremendous advantage in today's environment. Apple collaborates with its workers to make change and convenience the new norm in the corporate world.
Mobile phones these days are portals to a tremendous array of insight and resources on the internet and business files, so you always have the additional data you need.
Apple has been keeping abreast of progress on making the needed upgrades to cater to many businesses at once. Improvements to the Calendar app, a fingerprint unlocking screen, and enhanced employee access management are just a few enhancements that will be considered. Business people who rely on their company phones to get through their hectic schedules would enjoy such capabilities.
Smartphones are now an excellent companion at work. The influence of mobile technology has been felt in every corporate sector. With the recent innovations in mobile technology, a host of new mobile applications and services have been developed to meet the demands of every business. This cycle is anticipated to continue influencing company decisions and creating doors to new ways of working.
For various reasons, buying a corporate iPhone model is undoubtedly worthwhile if you own a business. Companies can also invest in phone-rent-to-own, which is the most affordable option.
Conclusion
It's usually best if staff only uses corporate phones for work-related things and keeps them in good working order. Looking after your business phone could influence its performance and enhance the iPhone's durability. Your business phone will need to charge quickly, have a lot of storage space, and offer versatile business apps with a high-quality screen display.
Another important aspect of dissecting is the specialized security software needed for your work phone. This is critical because the corporate network and its resources are always at the forefront of being compromised by hackers and cybercriminals.
When it comes to smartphones, the shelflife of iPhone is amazing value for money and will always be a force to be reckoned with, so it's well worth the investment for your company.