Eco-friendly phones: This article will explore what makes a phone "green". And how companies can adopt eco-friendly practices to reduce the carbon emissions from their mobile phone usage.
Have you considered purchasing eco-friendly phones to lessen the CO2 emissions impact of your company's mobile phones on the environment? By choosing a green phone provider like Everphone, you will be doing your part to make the planet a better place for future generations.
Impact of mobile phones on the environment: What makes a phone green?
Smartphones are now the most popular electronic devices, with almost four billion users worldwide. It is failr yclear, however, that these devices are not really eco-friendly. As more people rely on their phones for work and communication, businesses need sustainable smartphones to reduce the ecological footprint of mobile phones.
The Environmental Protection Agency (EPA) defines a green product as one that reduces energy consumption. It increases energy efficiency while meeting an acceptable level of performance and quality.
Traditional electronics manufacturing processes often involve toxic materials such as lead and mercury. Instead, companies need to find ways to create electronics without these harmful substances. With so many phones ending up in landfills or dumping into rivers and oceans, it's important to consider the positive effect of eco-friendly phones on the environment.
Eco-friendly phones: Extend the lifespan of sustainable smartphones
In today's world, technology is an integral part of every business. There are many options available for mobile phones. It can be hard to know where to start when it comes time to choose a provider. When it comes down to it, there are two main types of providers: green and non-green.
Making phones more eco-friendly
What makes a phone more eco-friendly? One option: you can extend your device's lifespan (which also lowers the cost of ownership, by the way). It means that you can save money by not having to replace your smartphone as often.
For example, if you were to purchase a new phone every year, it would be more expensive than purchasing one every two years. Therefore,choosing an eco-friendly phone provider and extending the lifespan of your devices will help keep costs down while also helping them last longer.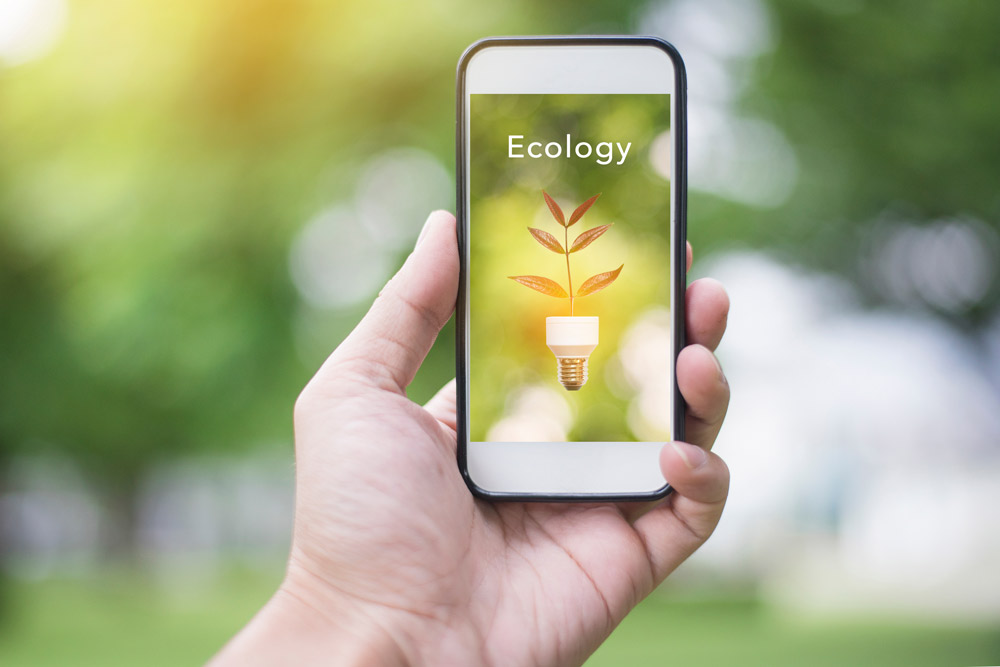 Repair and refurbish defective devices
One of the best ways to go green is by helping your employees repair and reuse used phones instead of replacing them.
This is what we do at Everphone. If one of our iPhones or Samsung Galaxy phones breaks, we will replace it. This way, your colleague can continue working right away. However, the broken phone will be repaired in the background and put to a second lifecycle.
Thus, it's overall lifespan is dramatically increased. We do this with over 95 per cent of returned phones. The rest is either really too old or damaged beyond hope – these old smartphones will be recycled. Of course we know that this doesn't really make the phone eco-friendly. But given the options, this is the most sustainable way of dealing with company phones right now.
The benefits of recycling and repairability of sustainable smartphones
We live in a world where we have to be mindful of our resources and impact on the environment. One area that could make a difference is telephony. It is especially true if you are using a lot of smartphones. Researchers believe that mobile phones could account for 2 per cent of global carbon dioxide emissions by 2022. So it is important to take action now.
For the last couple of years, companies have been trying to make their phones more eco-friendly by using a "Device as a Service" provider such as Everphone. But what exactly does that mean?
From buying to owning: "Device as a Service" is a subscription model for phones. You only rent what you really need. Devices that are no longer in use can be sent back. You thereby reduce the number of devices in your company.
Instead of getting recycled right away, devices get a second life through refurbishing. Of course all data company will be removed from the gadgets by a certified data deletion. For companies that have devices with sensitive data stored on them—such as employee records—this can be a significant benefit. It ensures that confidential information isn't lost or compromised during this process.
The ecological backpack of a mobile phone
It's time to think about your mobile phone. We're not only talking about whether your iPhone is durable. Is it eco-friendly? What is the ecological footprint of a mobile phone, and how can you make your smartphone sustainable?
You must know what the ecological backpack of a mobile phone is. The ecological backpack describes all environmental impacts that arise from the manufacturing and use of a mobile phone.
If you want to make sure that your employees use their mobile phones in an eco-friendly way and dispose of the phone ecologically at the end of their lifespan, you should work with a green phone provider.
How much CO2 and other greenhouse gasses does a mobile phone emit during its lifetime? How can we reduce the resources it takes to produce an item? And, in turn, reduce the amount of waste it produces at the end of its life? What role does a recycling center play in reducing CO2 emissions? You can answer these questions by looking at the ecological mobile phone backpack.
The ecological backpack describes the carbon footprint of a product over its entire life cycle. It includes all materials used in production, transportation, use, and disposal. For instance, when you buy a phone from an online shop, it arrives in a cardboard box wrapped in packing materials delivered by truck, ship or plane from China to Europe. You can either recycle the packaging or put it in a landfill when the package arrives.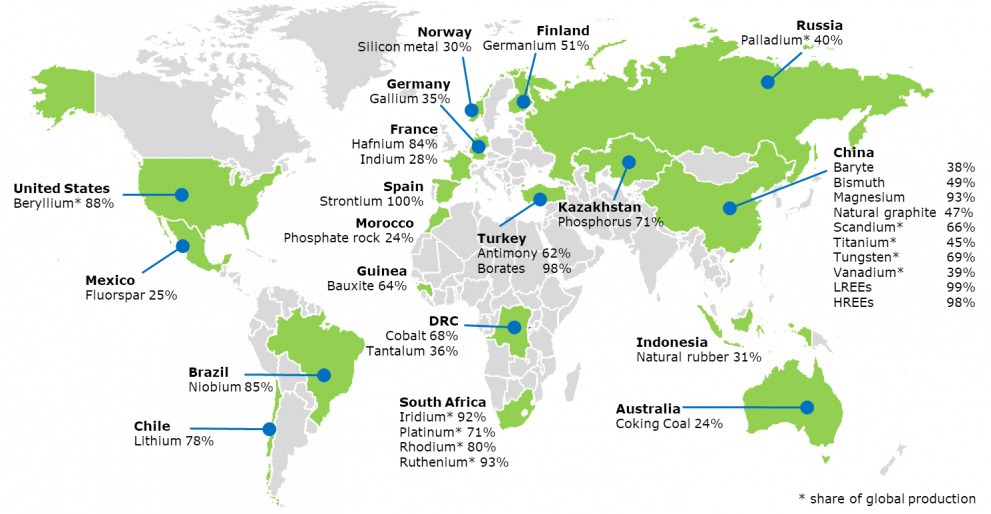 See all data on mobile device sustainability in our whitepaper.
When the product is no longer needed, it is usually passed on to another user or recycled at an Electronics Recycling Center (ERP). Many electronics manufacturers have committed themselves to make their products as environmentally friendly as possible and are working on solutions for this problem.
Eco-friendly phones: Subscription economy vs. circular economy
The eco-friendly phone trend is rising, and it's not slowing down. The subscription economy has become a popular way for small businesses to get their hands on eco-friendly and sustainable phones, but what is the difference between these two options?
A subscription economy model is an alternative business model in which goods are no longer disposed of after use but instead reused, repaired, and recycled. In this case, you would rent your eco-friendly phones for a certain amount of time until you were ready to upgrade or replace them. When no longer needed, the company will return the devices to the rental provider, who will refurbish and remarket them as eco-friendly phones.
In contrast, a circular economy is an alternative business model in which goods are no longer disposed of after use but instead reused, repaired, and recycled. When your phone gets damaged or outdated, the service provider will repair it before selling it to someone else as eco-friendly phones at a lower price than normal smartphones; thus making them more accessible for everyone.
Rent eco-friendly phones in the smart way
You want to make sure your business is as sustainable and environmentally conscious as possible. You want to do your part, but you may not know how. Luckily, there are ways to be more eco-friendly with your phone usage—and it doesn't have to be difficult.
Rent eco-friendly phones from Everphone the smart way. Everphone provides a simple procurement process and takes care of your eco-friendly phone's lifecycle. When you rent eco-friendly phones from us, Everphone will take care of taking them back at the end of their useful lives so that we can recycle them responsibly. It means less waste in landfills and fewer resources used up by manufacturing new phones.
Plus, when you borrow smartphones from us, you get the following:
An easy process for claiming your phone with no hassle or hidden fees (you pay only for what you use).
The peace of mind knowing that we'll take care of all the logistics involved with recycling old phones responsibly when they reach their end-of-life date (we'll drop them off at an approved recycler).
The ability to switch between devices without worrying about losing data or changing plans (we automatically transfer everything for you).
You can rent an eco-friendly phone from us and get it delivered right to your door—and then return it when you're done with it. We handle the rest: recycling, refurbishing, etc. When you choose a provider, make sure they have a sustainable business model and not just pay lip service to the idea of sustainability. Make sure that your phone provider has a good track record for customer care and support—you don't want to deal with customer service issues when you're trying to solve a problem in the field. If you're going to offer employees incentives for using green products, remember that some employees may not be receptive to limitations on their use of cell phones (especially if they already have one).
If you are looking for a way to make your business more sustainable, look no further than Everphone. We take care of everything, so you don't have to worry about anything else except running your company as efficiently as possible.
Final thoughts
The world has been talking about the dangers of smartphones for years. But it's time to make them green, not just for you— but also for your company and the environment.
Remember: Just because you're making smartphones sustainable doesn't mean you have to give up on what makes your phone unique. We love giving our customers the option to choose a green phone provider. But we also understand that many businesses have their own style and preferences when selecting their providers.
We want to make sure everyone has access to eco-friendly phones so they can be more sustainable in their everyday lives, too. And that's why we are always working hard on improving our products and services.