Do you hold broken cell phones?
We live in a technology-driven age, and smartphones continuously evolve; therefore, it is only human nature to stay up to date with the times, leading to biennial or even annual upgrades. Then there is the inconvenience of smartphone defects or breakage, which can be costly to replace and end up in a box somewhere with the rest. But what if your company can sustainably dispose of broken cell phones?
Where do you take broken phones?
There is the possibility that when you upgrade your device, your service provider will trade in your old phone, which is the most common way people tend to recycle their phones. But should your cell phone be broken and unrepairable, there is a big possibility your service provider won't accept it for an upgrade, but it is still important for you to recycle your smartphone responsibly.
However, you can look at other options for replacing broken cell phones. You can consider donating it, selling it on a secondary market, or recycling it. Your choice will be dependent on the condition of your smartphone and the available nearby services, but ultimately it is not that difficult to dispose of broken cell phones. So where can you can take broken phones:
Donate it:
To a school or community group
To a charity such as Action Aid, Fonebak, Pro Wildlife, and Oxfam
To a local charity shop
Recycle it:
At a local council's small electricals recycling points
Some curbside recycling will take electrical devices
Hand it in at a technology shop
Trade it:
Return it to the manufacturer
Trade your old device in when buying a new one (if they accept broken phones)
Where can you earn money for broken phones?
You might not be an Everphone client yet, but that doesn't mean that we won't be able to purchase your old or broken company devices. Yes, you can earn money for your broken phones! How convenient is that?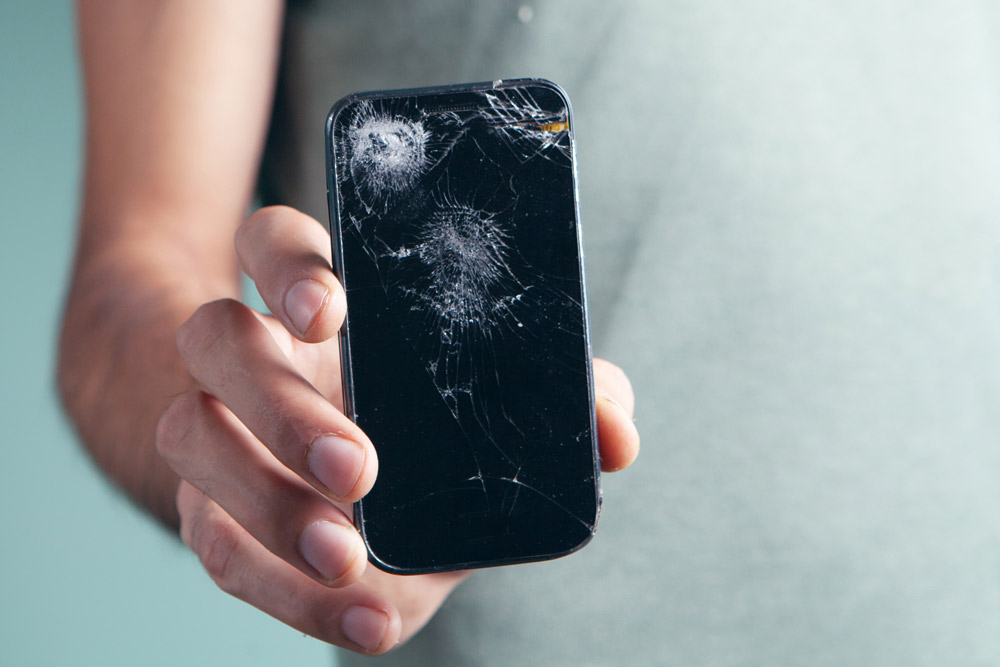 Allowing you to make a small profit that can go towards sustainably upgrading rental devices. And you don't have to throw away your old devices. Whether you are a company managing a fleet of devices or an individual user. At Everphone we provide you or your business with a free, absolutely no-obligation consultation to discuss your mobile needs.
What is broken mobile phone recycling?
Various materials, like plastics, metals, and other valuable components, like silver, found in your device can be removed and reused. There are numerous ways to reuse and recycle old broken cell phones. Up to 80% of a phone is recyclable, whether old or broken.
It is possible for  broken mobile phone refurbishing to occur after a certified data erasure is done, which can give the device a second lifecycle, but should this not be possible, Everphone will responsibly recycle it.
Disposal of broken cell phones with Everphone
Here at Everphone, we will take the responsibility to dispose of your broken cell phones properly. Whenever your rental contract ends or you experience device faults, we will exchange the rental phone immediately so you can continue working without interruption.
The broken phones will then be properly recycled – if they cannot be repaired, that is. For over 95% of our returned devices, there is a second lifecycle waiting. Your business can be effortlessly eco-conscious with Everphone.
Leaving your employees feeling secure to accept company devices without any environmental or data concerns. Except for sustainability being a boost for your employer branding, we will save your company money by buying any of your devices before we replace them with newer models.