Mobile Device Management with Samsung: Are you looking to issue your staff with Samsung devices? Perhaps you want to increase productivity? Or simply make keeping in touch simpler? We've broken down the features, options, and benefits of Samsung devices with any MDM and with Samsung's own solution "Knox Manage".
What is Mobile Device Management?
With scattered workforces now becoming more and more common, businesses are looking for new ways to keep their teams connected. Work phones, tablets, and laptops are the obvious answer. If you manage IT for a company with many employees, procuring, distributing, and managing mobile devices for every member of staff may seem insurmountable. Especially when you consider that everyone has different device preferences. MDM software is the solution.
MDM allows IT and device procurement heads to manage and control all company devices from a central hub using software that has been installed on each of the devices in circulation.
What are the benefits of MDM?
MDM is known for providing a boost to the productivity of your staff. It helps you manage and protect company data while steering clear of any personal data that employees may keep on their phones (therefore protecting the company from data protection law breaches). It connects staff together who otherwise might be geographically isolated, and provides instant access to any company apps or systems that might be vital for field agents or remote workers.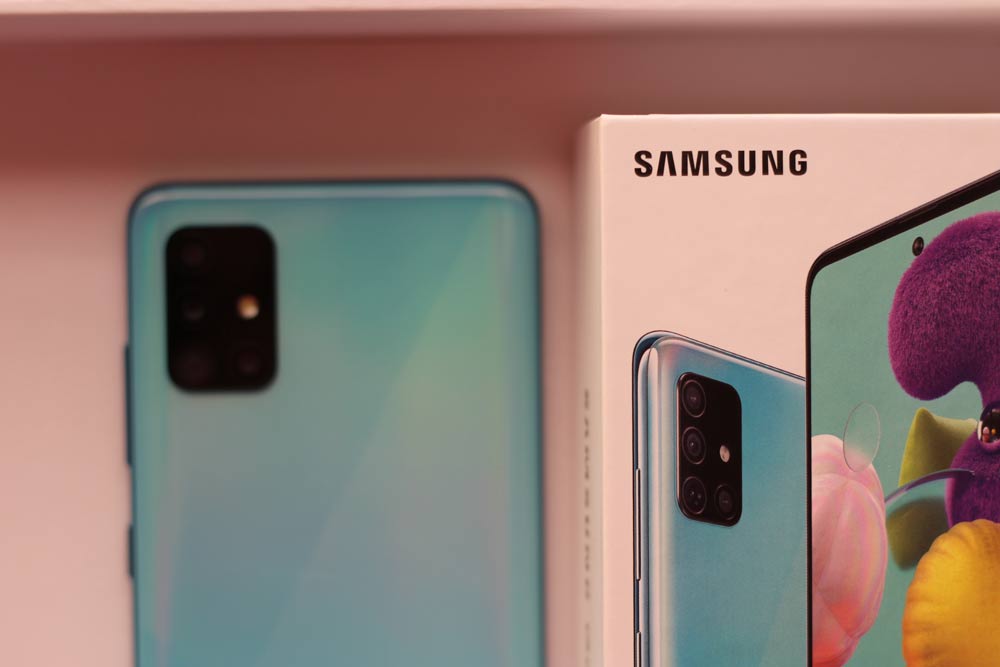 In terms of helping you manage devices, with MDM software, authorized IT users can:
Update software on every company device simultaneously
Rollout company apps on selected (or all) devices
Delete all company data from devices after an employee leaves
Reset biometric, PIN, or pattern screen locks
Monitor mobile security and antivirus
Track employee device usage and productivity
Block unsafe downloads
All of this, and more, can be done from the central hub. Devices do not need to be physically brought into the IT department for routine checks or troubleshooting. It can all be done remotely.
Which MDM software is suitable for Samsung?
Android is powered by Google; so, naturally, the Google MDM ("Endpoint Management") solutions are as impressive as you would expect. But, Samsung itself offers an attractive alternative too: "Samsung Knox".
Knox is an all-around Enterprise Mobility Suite, boasting a long list of useful productivity and security features for any device from the Samsung Galaxy Fleet. It is divided into several modules that all work together:
Mobile Enrollment
Knox for Enterprise
Knox E-FOTA
Knox Configure
Knox Guard
Knox Capture
Knox Asset Intelligence
Knox Manage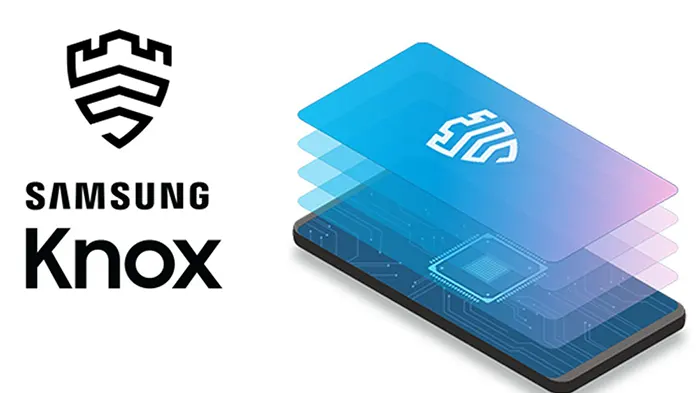 Samsung Knox Manage
The Knox "manage" module is the part that's best described with the "classic" mobile device management functions: onboarding, remote access for troubleshooting and security policy enforcements. Here you can find an extensive list of Samsung Knox features.
Samsung Enterprise Edition
If you plan to issue exclusively Samsung devices to all your employees, Knox is the natural MDM solution for your needs. You'll also want to check for Samsung Enterprise Edition devices, as these have a longer support for Android and also include Knox licenses. Everphone will be happy to provide you with both.
If you intend to give your employees a choice of Android devices (e.g. Nokia, Google, or others), you will need an MDM solution that caters for a range of Android devices: there are many.
MDM for Android Devices: the Basics
Google Endpoint Management is a solution that works well for device fleets that include a variety of hardware, but all run on Android OS. This gives your employees more choice when it comes to selecting their devices.
Google Endpoint Management  comes with a focus on providing excellent security for both business and personal data, as well as a range of other benefits.
Benefits include:
Zero-touch, token, NFC, and QR registration options for new devices
Compulsory encryption of company data
Automatic, enforced screen-locks
Security even after reset
Android Enterprise Recommended, to help you compare available hardware
However, there are a number of MDM softwares that offer the same functionality and often are able to integrate iOS gadgets as well.
Some of the well-known MDM solutions are:
MobileIron
Microsoft Intune
VMware Workspace ONE
IBM MaaS360
BlackBerry
Scalefusion and
Miradore.
Read also: Microsoft Exchange and Mobile Device Management
Android Enterprise App-Store
One of the major features of any Android MDM is that it enables you to build your own catalogue of company and app store applications. Users of company devices can then only download apps from this whitelist, which gives you more control over how your devices are used and what threats they are exposed to.
MDM for Samsung devices: Samsung Galaxy Enterprise Edition
The Samsung Galaxy Enterprise Edition is an MDM software and smartphone package that specifically uses Samsung Galaxy devices. As it is built for Galaxy hardware, you can expect it to work seamlessly on this type of device. It provides all the security and functionality of other MDM software packages, but with added features that come with the Knox Suite.
With Knox Suite, you can:
Remotely deploy new devices for general or specific purposes with Knox Configure
Install company apps, settings, restrictions, and branding on all devices before deployment
Manage multi-layered security platforms: Samsung Knox provides superior protection built into the chip; you also get 4 years of regular firmware updates as standard
Enjoy 3 years of enhanced support, including improved repair and maintenance service
The key benefit of Samsung Galaxy Enterprise Edition devices is that they come with an extended product lifecycle, so you can expect to keep them in circulation for longer. Users don't need to change devices as often, so can keep their familiar systems.
Samsung device management with Phone-as-a-Service
MDM software such as Android Enterprise and Samsung Galaxy Enterprise is only half of the solution to company device deployment. In reality, even with a solid system behind you, sourcing, maintaining, and repairing the devices themselves can be costly. The cost of MDM for Samsung is steady and easy to track and predict once you have made a device plan. But factoring in unexpected hardware repairs, faults, and replacements is almost impossible, especially for small businesses with a tight budget.
At Everphone, we offer a sustainable Phone-as-a-Service plan. Not only do we help you implement the best MDM software solution for your business, but do it as part of a rental program that helps save costs, takes the pressure off your IT teams, and handles repairs and replacements without disrupting your staff's productivity.
With Phone-as-a-Service, you only pay for the devices that are in circulation. As soon as one is removed, you stop paying. Device repairs and faults are dealt with directly, so we coordinate it with the device user, rather than needing the IT team's involvement. Replacement devices are sent out within 24hrs of the request, while all devices and their status can be viewed via your central MDM hub.
But that's not all. We're also a sustainable option.
Even when your devices are removed from circulation, we still make use of them. After a full data wipe, we refurbish them and offer them to other businesses; or, if a device cannot be repaired, we recycle the parts. This means less hardware unnecessarily sent to landfill, a smaller carbon footprint to weigh on your business's shoulders, and an opportunity for smarter employer branding.
To chat to one of the experts at Everphone at finding a workable solution for your workforce, get in touch. Or download our MDM whitepaper below.