With the current Android version "Tiramisu", Google has released the 13th version of its mobile operating system. We summarize some of the most important innovations for you and take a look at the roll-out plan.
The Android 13 update primarily brings more personalization and improved data protection. We briefly present some of the new features. You can find a complete list on the official Android blog.
There's also an article about new features for Android Enterprise to be found here.
Look and feel
Above all, your design can now be more customized: even apps that are not from Google can now be displayed in the background colors. This gives your screen a nice uniform look.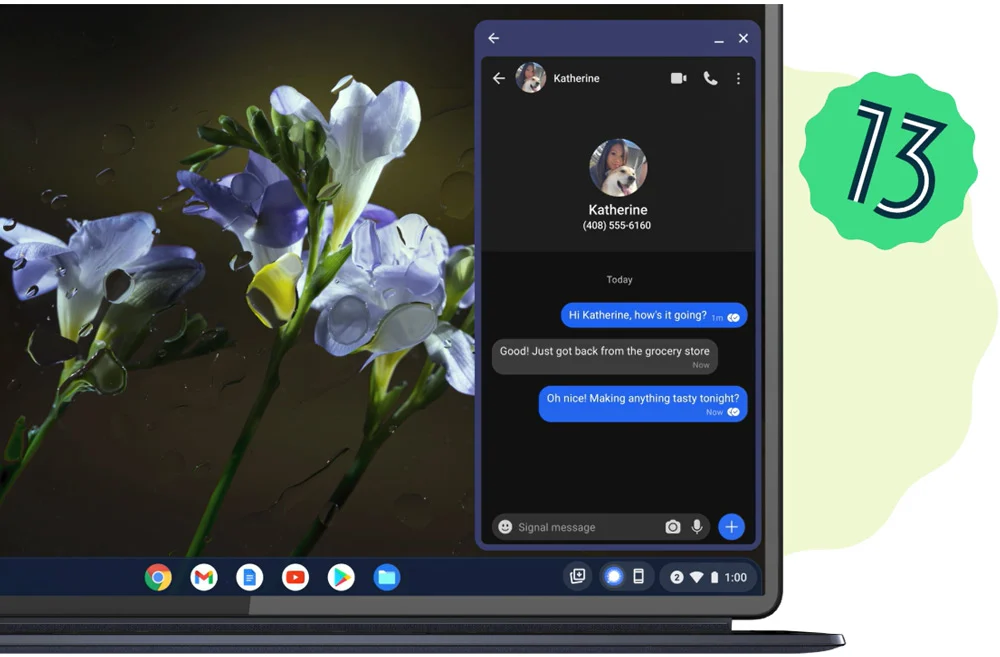 Set languages for individual apps
A practical feature, especially for bilingual or multlingual users: you can now assign specific languages to individual apps. For example, you can use your smartphone's Android settings in one language and a given app in another.
Upgraded Media Player
Android 13 also includes an update of the media player. It now adapts its appearance and operation to your music or podcast–depending on what you are currently listening to. For music, the media player displays the album art and a playbar. This also works for playback via Chrome.
Screenshot: android.com
Selective sharing of images and videos in apps
Nosy apps can be kept in check with selected content sharing. With Android 13, you no longer have to share your entire media library with apps. Simply select individual photos and videos that the given app should access.
Clipboard cleanliness
Sensitive data like your e-mail address, phone number or login data should not be kept in the clipboard for too long. Therefore, Android 13 automatically clears the clipboard after a certain time.
When is "Tiramisu" coming to your device?
As always, Google first supplies the devices of its own Pixel series with the Android update. Pixel users can therefore already familiarize themselves with the new features.


As usual, the Pixel models receive the Android update immediately.
The roll-out takes a bit longer for the other manufacturers like Samsung and Nokia. The mobile operating system still has to be reprogrammed a bit here.
Samsung
The Koreans have already released an Android 13 beta version for the Samsung Galaxy S22, S22+ and S22 Ultra. The Tiramisu update is also expected for the Galaxy devices of the following series:
S21
S20
Note 20
Z Fold/Flip 2, 3, and 4
A73, A72, A71, A52, A52s, A51, A33, A32, A23, A22, A13
M62, M52, M42, M33, M32, M31, M23, M22, M12, M01
S10 and Note 10 Lite.
It is expected that the update will be available for even more devices.
Nokia
Nokia's flagship models will be the first to be upgraded. The update is available for the models …
XR20,
X20,
X10,
G20,
G10,
G21,
G11, and
T20 (tablet).
Fairphone
The sustainable Fairphone 4 will also receive the Tiramisu update.
Motorola
The following Motorola models are expected to receive the update:
Edge30 Ultra,
Edge30 Neo, and
Edge30 Fusion.
For all other manufacturers, such as Xiaomi, OPPO, or OnePlus, you can take a look at the given manufacturer's websites. A detailed list of the models with the planned Tiramisu update is also available from our colleagues at Beebom.