We at Everphone are pleased to add Google Pixel 6a, a new high-performance smartphone, to our product line. As a certified Google Pixel retailer, we can answer any questions you may have about implementing its technological benefits.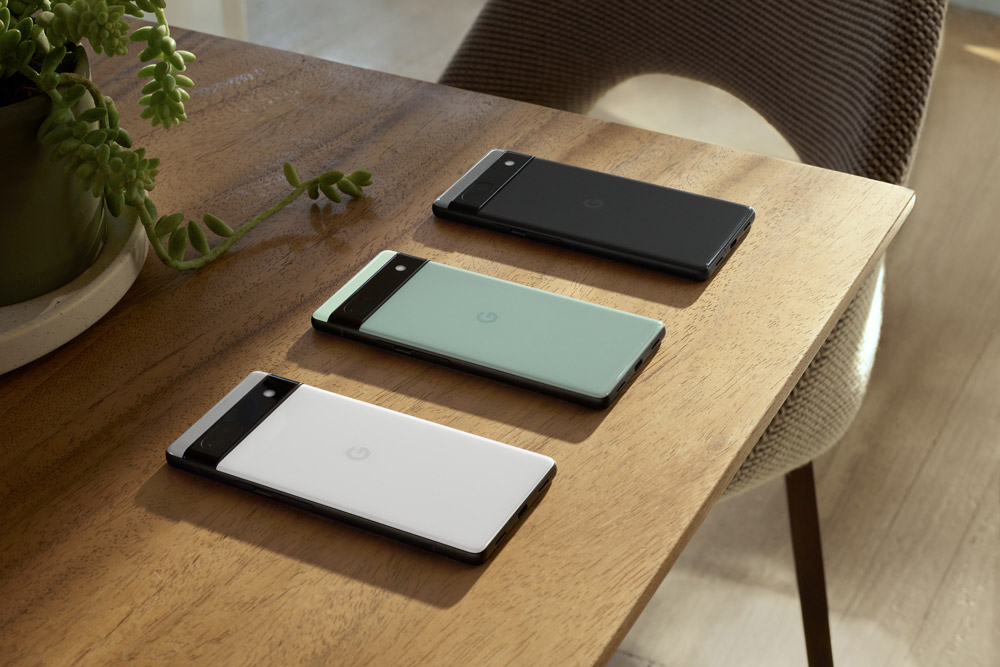 Reliable Work Tool for Your Organization
Google provides its own devices with Android updates and critical patches before any other devices to increase data security—Pixel users thus receive these updates immediately and without any time delay. Furthermore, the company offers an update guarantee of five years, which boosts planning reliability. Since no bloatware is used, the device always works quickly and stable. These aspects make the Google Pixel 6a the perfect companion for everyday business use.


All-Day Performance
With Google Pixel 6a, you and your team are opting for a smartphone with a battery life of over 24 hours. By analyzing your usage habits, it reduces power drain for apps that are used less frequently. This saves energy for all those applications you actually need. Thus, you can easily get through the workday. Google Pixel 6a's battery life can even be extended to a total of 72 hours with the Extreme Battery Saver. In addition, the phone offers a fast charging function with up to 30 watts.
Strong Camera Features
Google has also further improved its popular camera features: Face Unblur can make a face look sharper even when people move fast. Magic Eraser removes unwanted objects and optimally adjusts the color and brightness of the picture. Furthermore, shots in low-light conditions are now even more accurate with Google Pixel 6a thanks to its powerful Night Sight mode.
Data Protection With Google Pixel 6a
The Titan M2™ chip and Google Tensor security core give Google Pixel 6a an extra layer of hardware security, making it more resistant to attacks. Fingerprint Unlock allows you to unlock Google Pixel 6a with your fingerprint—a secure and reliable method that helps protect sensitive data from unauthorized access.
No Need to Worry About Water or Dust
Accidents happen—whether we work or enjoy our free time. But that does not necessarily mean that they will impact accessibility and your company's data. The Pixel 6a hold the IP67 certificate for splash water protection and is even dust-proof. In addition, the Pixel 6a case made from over 30 percent recycled plastic, protects additionally. This means your team can focus on getting the job done and worry less about meticulous smartphone protection.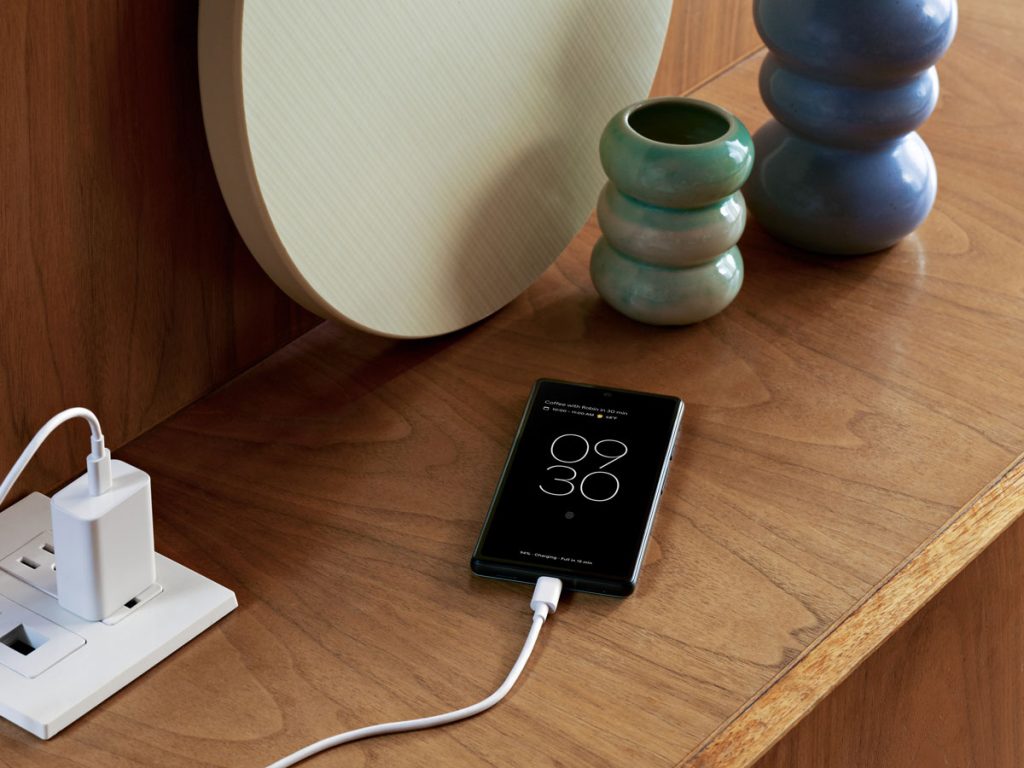 Easy set-up
Team members can easily set up Google Pixel 6a themselves. In just a few steps, stored data is transferred from the old phone. With the Quick Switch Adapter, messages, contacts and photos are imported in no time. This intuitive solution is not only convenient but also saves resources in IT.
Google Pixel 6a for Your Business
Do you wish to add the Google Pixel 6a to your device selection? Contact your Everphone account manager or send an email to service@everphone.de.