Safer, faster, more powerful: When a business provides new smartphones for the team, there is one thing to consider: It must ensure that the devices offer benefits to help the team move forward, rather than continue to slow them down with cumbersome features or inadequate technology. Before making choices, real-life testimonials can be particularly helpful, as we at Everphone know from our numerous conversations with users. And to give the best advice, we prefer to test smartphones ourselves.

Just recently, we were able to expand our device selection with a forceful new addition: Google Pixel 6a was able to convince Everphone employees in an everyday business environment. Several phones were used for a couple of days to learn how helpful the advertised features really are for companies.
Google Pixel 6a and its convincing camera
Google Pixel 6a has been used by various team members, including our office manager, who was more than happy with the results of the test. "The two 12-megapixel main cameras are excellent for this price range. They deliver more saturated colors and also do a good job at night, said Sadraqui de Azevedo-Schiffer.
Extra points were given for the video stabilization feature. "It shows what Artificial Intelligence can do." With its strong camera technology, Google really has the edge in Pixel 6a's price segment.
The 6.1-inch screen is very convenient to hold, and navigation with gestures works intuitively. "The AMOLED display provides excellent contrast. A display rate of 60 MHz is not 120 like in Google Pixel 7 Pro, but it still provides great fluency and smooth transitions. Even when used longer, scrolling is pleasant." We also praised the particularly efficient battery, which lasts up to 72 hours, and the Google Wallet feature offering a comparable experience to that on iOS.
Price and Performance Match
"Google Pixel 6a offers many more features than the iPhone SE, which is in the same price range," Sadraqui de Azevedo-Schiffer emphasized after the check.
Interesting features included:
simultaneous translation of texts in real-time
call filters and incoming call management
security hub and Titan M2 security chip
Android Enterprise recommended
"I also like that there is a five-year Android update guarantee," our Chief of Staff Nick Nidens concluded. And our office manager adds: "Pixel smartphones are always the first Android devices to get updates from Google. Google's Tensor processor also enables them to work quickly. In my opinion, this currently is the best mid-range smartphone on the market."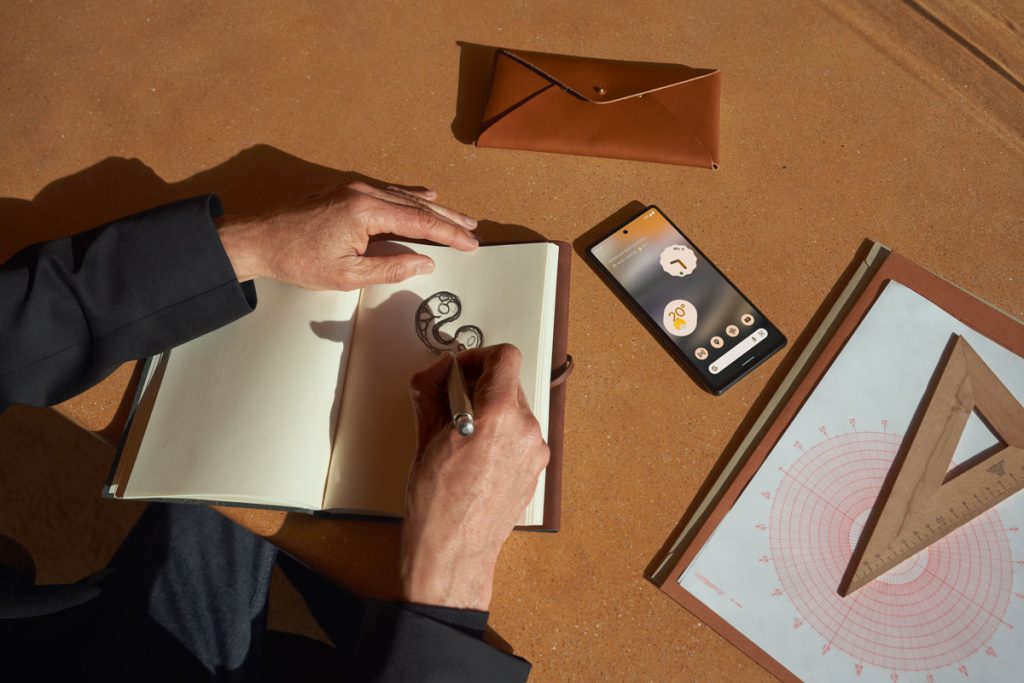 Google Pixel 6a for your business
You want to add Google Pixel 6a to your device selection? To do so, contact your Everphone account manager or send an email to service@everphone.de.