Virus protection on phones: (Why) do we need it?
The most important point is that there is no device or computer system that is not hackable. This means your phone.
Over 482,579 Android viruses are created every month. As an example, there was an Android Trojan codenamed FlyTrap. In just three months it was detected in over 140 countries (and counting).
Viruses are spread through social media hijacking and sideloaded applications (third-party app stores). These attacks target personal information. Their main aim is to harvest login usernames and passwords. This can give access to your financial information such as card numbers and bank account details. The hackers either use the data themselves or they sell it to third parties.
What is the nature of the beast?
Let's have a look at the main types of threats that you will face in a little more detail. Most of the known Android malware and viruses are usually installed piggybacking on other applications. We will see how phone virus protection can help you.
You won't usually find such apps in the Google Play store because all apps are checked by PlayProtect. Android has a default setting that doesn't allow apps from unknown sources. Apple and iOS are the same.
Adware
These are apps, scripts, or extensions that show you unwanted adverts. In 2020/21, adware accounted for just under 60% of all novel mobile malware.
Trojans
Trojans are malicious applications disguised as, or in useful ones. When installed they can cause a wide range of damage to your system by running malicious scripts in the background. They often look to harvest your data for an unknown actor/3rd party.
Potentially unwanted applications (PUA)
PUAs are unwanted apps that are bundled in with other apps, plugins, or extensions that you install along with the intended application. When installing a music player, you can end up getting a file cataloguing program or another random app you didn't want.
The bottom line here is to be very careful when installing apps from outside the official app stores. You should never click links from unknown senders. With these few simple precautions you can avoid the bulk of major issues with your device.
Is there a difference between iPhone and Android?
The answer to one of the most popular questions asked online: The answer is a big "Yes" and this is down to how the operating systems work.
Android is open source code whereas iOS is not. App developers don't have access to the iOS source code nor do the owners. This makes Android phones inherently more vulnerable to malware.
Do you need antivirus programmes on an iPhone? Apple limits the reach of any app on the system. It does this by having apps in separate containers. In other words, apps on the iPhone can't interact or interfere with each other, nor can they "take over" your phone like they can on a desktop system. This makes the iPhone more secure.
If you are running your Apple devices on factory settings then the answer is no, you do not need phone virus protection. With Android the answer is a little more nuanced.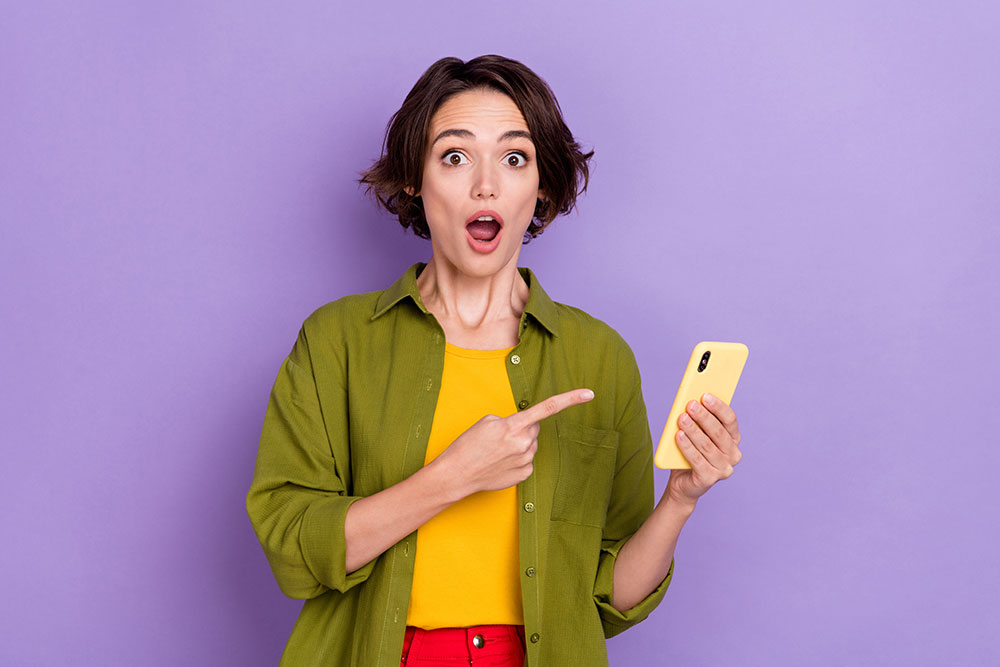 Jailbreaking
The main issue with iPhones is jailbreaking or somehow sideloading apps to your phone. From a security point of view this is a terrible idea and as such, should be avoided at all costs. The additional kicker here is the obvious voiding of any warranty should you have an unrelated problem in the future. The bottom line here is Don't!
Rooting
This is a way to allow you to attain root access to the Android operating system code. It is the equivalent of Apple device jailbreaking. It gives you privileges to modify the software code on the device or install other software that the manufacturer wouldn't normally allow you to.
As with iOS this opens up your operating system to a wide range of threats. It will also invalidate any warranty. Again, the security advice here is Don't!
Why jailbreak/root?
Customization for just about every theme/graphic
Download of any app
Extend your battery life and increased performance
Why not?
You can turn your smartphone into a brick
Malware can easily breach your mobile security
Your phone warranty turns void
You need phone virus protection
You can see that the positives really do outweigh the negatives.
How can I avoid viruses
There are a few basic steps that you can follow to really reduce your risk exposure. We have talked about jailbreaking and rooting. These are both a no-no security-wise. Is there anything else you can do? Read on for more detailed information and simple hacks.
Software and security updates
Always keep your software and security updated. Ensuring updates are turned on enhances the performance of your device and makes your device more secure with the latest security features.
If you have an older device then check that your OS is still supported. A major cause of compromised devices is a lack of security updates. With an unsupported OS it is vital that you install phone virus protection.
Permission for apps
There is an app permission feature that you can see in the App & Notification menu. This allows you to see which apps have permission to access different features of your smartphone.
It is good to review these permissions every month or so, especially if you have been downloading lots of new apps.
Safe browsing
The safe browsing mode is built into all Android devices. It is enabled by default. It warns the user that they are going to enter a possibly suspicious site. To ensure this feature is at its most effective you need to ensure that Google Chrome and your Android device has updates turned on.
Other measures
Avoid public WiFi when you can. If you are going to use an open network, use a recognised VPN. If you are going to be accessing Paypal, crypto or banking apps it's better to use your home WiFi or switch to your cellular connection where and whenever possible.
A lesser known but possibly hazardous issue is that of "Juice Jacking". Charging your phone in public can potentially put you at risk. A common feature with all phones is that data streams and power enter through the same connection.
A small USB device called a data blocker can be used to plug in your phone. It allows your phone to charge but importantly it disables data transfer. It ensures that no one can install malware on your phone.
When should I use antivirus software?
Do you use your phone for work or is it a dedicated work phone? If the answer is yes then the chances are you should look for some additional form of phone antivirus protection.
With a work phone the chances are that you are storing sensitive information such as passwords, confidential emails, business critical information and banking details. These would be quite costly to lose if you are hacked. Android phone antivirus software can be useful as second level of security for any SME or business.
What are the benefits of antivirus software?
There are advantages to having an extra layer of protection on a works device or a phone with an older, unsupported OS. In addition to this many antivirus programmes for mobile phones have additional, useful features.
Many free antivirus software for android or iPhones allow you to locate your phone with an audible alarm or via GPS. Many apps also allow you to lock your phone or delete any sensitive data you may have on your phone.
Many apps will alert you to possible malicious websites and help reduce the possibility of picking up malware. The phone antivirus software will also help locate and delete any malicious code already on your phone and scan for it regularly.
A point to note. The mobile phone antivirus apps are only useful when they are regularly updated and have an internet connection.
What is the best virus protection to use?
There are a range of apps on the market from all the leading AV Software providers. Many offer free android antivirus and free iOS antivirus along with paid packages.
As a SME you will want to look at MDM smartphone packages and they will usually be billed monthly. You can compare MDMs and contrast a range of packages to suit your individual business needs.
What about a lost phone?
If you or your staff are prone to losing your device, you can protect your device with Android Antivirus or iOS apps. They will protect as well as locate your phone and can remotely wipe any confidential data.
Allow two factor authentication on all accounts. If hackers do manage to get the password they'll still have trouble logging in. The extra level of security, the "second factor" of authentication is a random number generated by an app or texted to your phone number. This can be a lifesaver with sensitive business data and is a key factor in MDM protocols.
If you want maximum security you can turn on the option in settings that will erase your entire phone after a certain number of failed passcode attempts. If you turn on this setting, just be sure your phone is regularly backed up. All data will be erased if someone types in the wrong passcode 10 (iPhone) times or 15 (Android) times.
Keep in mind, if you have kids this option might be tricky since they are known to try many passcode attempts and could mistakenly erase your phone if you have this security protocol activated.
Smartphone antivirus protection in summary
If you have a modern iPhone or Android phone with regular updates you do not need phone virus protection. The caveat being with MDM or a 'cracked' phone. If you have a cracked phone then it becomes essential. If you run our business with mobile phones then it certainly will give you extra security and peace of mind, and that is definitely worth a small monthly fee.