Google has introduced the cheaper "a" models in its Pixel smartphone series since 2019. This is also the case for the current series: After the Google Pixel 7 and 7 Pro, the Google Pixel 7a was released . We compare specifications.
Google Pixel 7a: Positioning
Google basically positions the Pixel "a" models as mid-range models that are priced significantly lower than the flagship phones—roughly comparable to the "iPhone SE" in Apple's cosmos, which also wants to appeal to users below the premium segment.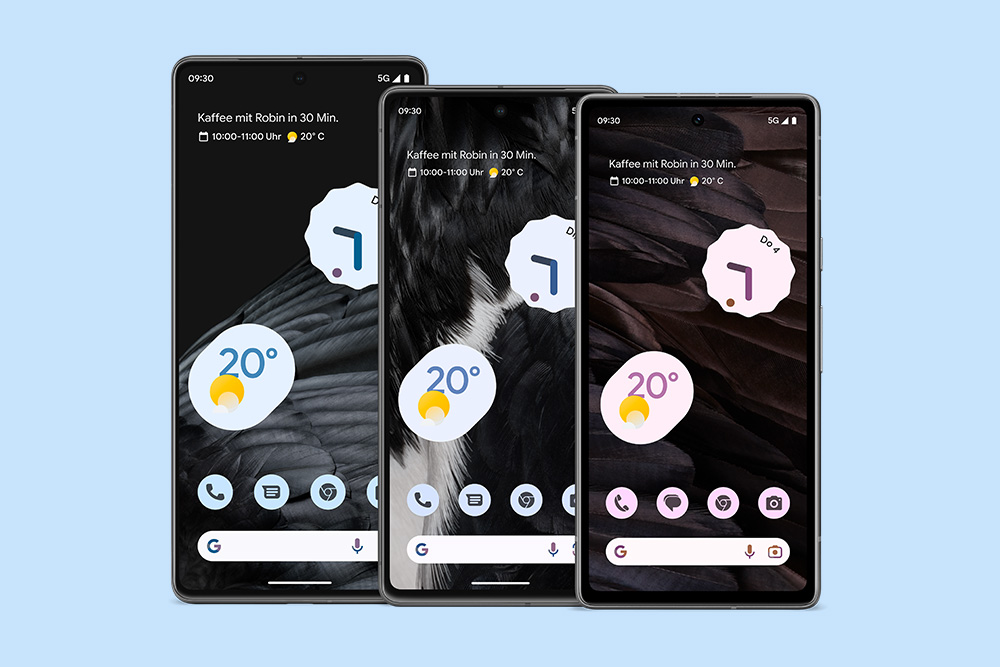 Google Pixel 7a in a professional context
The Pixel 7a is thus interesting for office teams, administrative employees (see also the case of Erkelenz city adminsitration) and workforces that are to be equipped with high-performance Android smartphones at a moderate price. A big advantage is alos the planning reliability on the part of the IT department (more on this in the "Support" section below).
In addition, the Pixel 7a offers a whole range of features that can massively facilitate professional collaboration, such as simultaneous translations in video conferences or real-time transcripts. The Google Assistant efficiently supports the organization of checklists, appointments, and so on.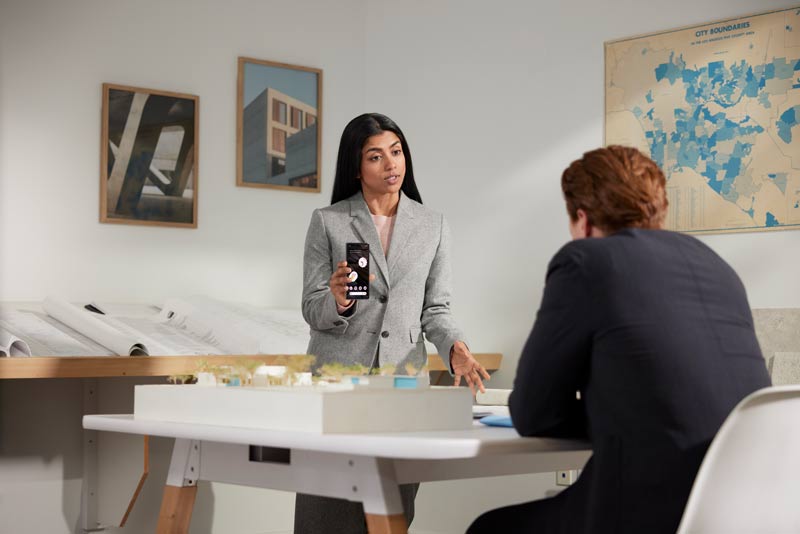 Specs of the Google Pixel 7a in comparison
The lower price (the price in Google's store dropped from 509 Euros to 479 Euros shortly after the market launch on May 10, 2023) usually comes with a somewhat weaker configuration–but that is not the case with the Google Pixel 7a. The model is quite close to its "big sisters" in terms of performance and specs.
Pixel 7a: Processor and memory
This starts with the processor: Unlike some rivals, the mid-range model does not use the CPU of one of the predecessor generations, but the same chipset as the current flagships.
Thus, Google also equips the Pixel 7a with its current powerful Tensor G2 CPU. Together with ARM's high-end graphics unit (Mali G670 MP7), the 5-nanometer Tensor chip provides ample mobile performance that should enable smooth work even when multitasking in business applications. The eight-core processor consists of two Cortex-X1 performance cores (2.85 GHz), two Cortex A78 mid-range cores (2.35 GHz) and four Cortex-A55 cores with up to 1.8 GHz.
The Tensor chip is flanked by 8 GB LPDDR5 working memory. The storage capacity is 128 GB (the 7 and 7 Pro are also available with 256 GB and 512 GB, respectively).
Size, casing and display of the Pixel 7a
Like the other Pixel 7 models, the Pixel 7a's 6.1-inch casing (152 x 72.9 mm) is made of fully recycled aluminum and polymer plastics. It feels smooth in the hand, and features a fingerprint-repellent finish.
With a screen diagonal of 6.1 inches, the Pixel 7a is the most compact model in the 7 series. As with the Pixel 7, users can look forward to crisp and sharp displays—the high-quality OLED screen with its FHD+ resolution (1080 x 2400 pixels) produces a refresh rate of up to 90 hertz ("Smooth Display"). Users of the predecessor 6a still had to make do with 60 hertz. The brightness of the display has also been increased significantly compared to the 6a. The pixel density of 429 ppi is a good value, which even surpasses the Pixel 7 (416 ppi) slightly due to the smaller screen surface at the same resolution.
The screen is protected by Gorilla Glass 3–the 7 and 7 Pro use the newer generation Gorilla Glass Victus. The Pixel 7a has an IP67 rating and is thus very well protected against temporary submersion and dust. The 7 and 7 Pro have an even better water resistance according to IP68, but the difference should hardly be noticeable in practice.
Google Pixel 7a cameras
The Pixel 7a offers a 13-megapixel front camera for selfies and video calls.
On the back, the Pixel 7a features a dual lens array: A 64-megapixel wide-angle camera is complemented by an ultra-wide-angle camera (13 megapixels). Like its sister models, the Pixel 7a shoots very good photos even in difficult lighting conditions (a few examples below).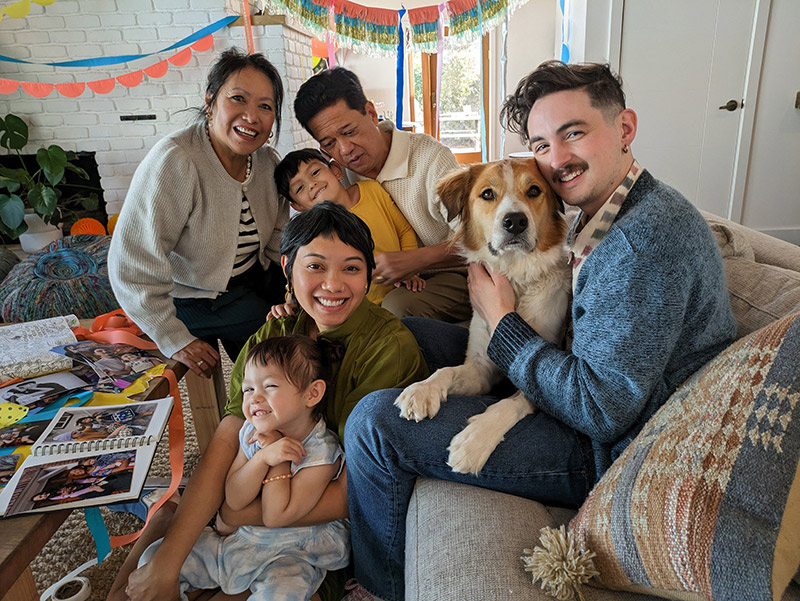 Typical professional use cases, such as scans or photos from the field, are covered without any problems. In comparison, we can see that 4K video recordings only work at 30 fps, while the Pixel 7 and 7 Pro manage 60 fps here. The Pixel 7a also lacks a laser autofocus sensor.
"Pixel 7 and Pixel 7 Pro are among the best camera phones. So, when it says 'Pixel' on a phone, you can expect first-class photos. The Pixel 7a lives up to the expectations. In daylight, the photos are as good as those of the other Pixels: Very good. The Pixel 7a is also convincing in poor lighting."

Source: Computerbild | Google Pixel 7a: Überraschungen im Test
Battery
The battery has a capacity of 4,385 milliampere hours and lasts for about 11 hours in tests with display operation—a remarkable performance. Recharging is done with a maximum of 18 watts. For the first time in the a-series, the Pixel 7a also supports wireless charging (Qi charging), albeit a bit slowly and only in one direction: Accessories like the Pixel Buds or empty batteries of colleagues can only be charged wirelessly from the Pixel 7 and 7 Pro models.
Pixel 7a: Support
Android 13 is installed on the Pixel 7a at delivery. Google promises five years of security updates for the smartphone and three years of operating system updates (i.e. until Android 16) from market launch in the US.
For IT teams and IT buyers, Google thus offers long-term planning security. Unlike other manufacturers, who reprogram their proprietary interfaces for Android updates, the Pixel devices also receive the updates from day 0.
Google Pixel 7a reviews
Specifications at a glance
Pixel 7a
Pixel 7
Pixel 7 Pro
Size (inch)
6.1
6.3
6.7
EIA at launch
509 EUR
649 EUR
899 EUR
Dimensions (mm)
155 x 72,9
160 x 74
163 x 76
Processor
Google Tensor G2
Google Tensor G2
Google Tensor G2
Display
OLED
1080 x 2400 Pixel
OLED
1080 x 2400 Pixel
OLED
1440 x 3120 Pixel
Frequency (max)
90 Hz
90 Hz
120 Hz
Pixel density (ppi)
429
416
512
Aspect ratio
20:9
20:9
19,5:9
Cover glass
Corning® Gorilla® Glass 3
Corning® Gorilla® Glass Victus™
Corning® Gorilla® Glass Victus™
Battery (capacity)
4385 mAh
4355 mAh
5000 mAh
Wireless charging
yes
quick
quick
Share battery
no
yes
yes
Dust and water resistance
IP67
IP68
IP68
RAM
(LPDDR 5)
8 GB
8 GB
12 GB
Memory
(UFS 3.1)
128 GB
128 GB | 256 GB
128 GB | 256 GB
512 GB
Biometric unlocking
Fingerprint,
face recognition
Fingerprint,
face recognition
Fingerprint,
face recognition
Cameras
64 MP wide;
13 MP ultra-wide
50 MP wide;
12 MP ultra-wide
50 MP wide;
12 MP ultra-wide;
48 MP tele
Front camera
13 MP
Aperture: ƒ/2.2
10,8 MP
Aperture: ƒ/2.2
10,8 MP
Aperture: ƒ/2.2
Operating syste,
Android 13
Android 13
Android 13
Pixel 7 series at a glance
Summary: Google Pixel 7a in comparison
We draw the conclusion: Yes, the Google Pixel 7a is weaker in some equipment details. We have to mention the mass storage with the 128 GB limit, the Gorilla Glass 3, the water resistance according to IP67, the 4K videos with 30 fps, and the slower and one-directional Qi charging.
On the other hand, the camera, processor, and display features do not have to fear comparison with the Pixel 7 and 7 Pro, including biometric recognition, NFC, and Bluetooth. Thus, buyers get a lot of smartphone performance at a moderate price.
The model is also available from Everphone and "Device as a Service": Click here if interested.