Many people experience superior connectivity as T-mobile's corporate clients. As one of only three federally approved Mobile Network Operators (MNO), they hold somewhat of a monopoly over the business and private telecommunication sector. But do they provide enough of a smartphone-centric service to be the best choice for the modern corporate setting?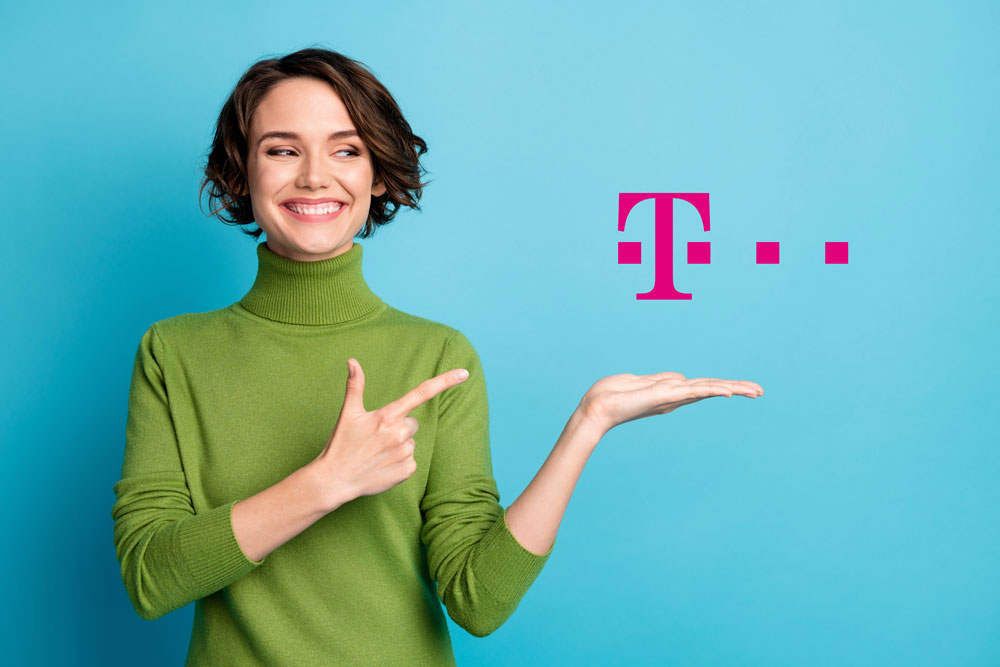 T-Mobile Offers Business Customers Superior Connectivity
Along with Verizon business phone plans and AT&T business customer tariffs, T-Mobile holds a veritable monopoly over the telecommunications industry in the United States of America. While there are other alternatives to the 'Big Three,' there are certain advantages to activating a plan with the biggest in the business.
For starters, the three aforementioned telecommunications providers are the only three such companies classified as Mobile Network Operators. The rest of the companies are called Mobile Virtual Network Operators. While this seems like an unremarkable distinction, the word virtual adds a slightly less than optimal connotation.
To qualify as an MNO, a telecommunications provider needs to have unhindered access to its own infrastructure. This includes, but is not limited to, transmitters, receivers, and the towers that hold it all together. However, the prerequisites for owning and operating an MNO make it a rather arduous enterprise to pursue.
The companies we call Mobile Virtual Network Operators piggyback off existing infrastructure to cut down on the acrobatics. In the case of MVNOs like Google Fi, the company piggybacks off of Verizon, AT&T, and T-Mobile's towers to provide as wide a coverage as possible.
There's a benefit to basically just buying space on someone else's tower, but for the corporate setup, it's far preferable to go with a company that owns its own infrastructure; this is what T-mobile offers corporate clients.
Mobile Network Operators vs. Mobile Virtual Network Operators
The most obvious advantage to signing with one of the smaller companies instead of a behemoth like T-Mobile is that, because they don't have to maintain their own infrastructure, they'll be able to offer lower prices on their plans. Pricing is, however, where the advantages take a nosedive.
T-Mobile Business Mobile Phone Plans
T-Mobile's mobile offers for business customers may be exorbitant at times, especially anything other than sim-only deals. But there are usually enough benefits and perks involved to keep loyal customers from turning to a Mobile Virtual Network Operator. T-Mobile, for example, offers unlimited business plans.
T-Mobile "Business Unlimited" Plans
The three mobile phone contract business customer options are:
Business Unlimited Select – $25 a line for 6+ lines
Business Unlimited Advanced  – $30 a line for 6+ lines
Business Unlimited Ultimate – $40 a line for 6+ lines
These unlimited business-centric multiple-line plans are something you won't necessarily find at an MVNO. Or you might, for lower prices and likely much slower network speeds, which is unacceptable for the modern corporate setup.
Another perk to becoming one of T-Mobile's corporate clients is the assurance that they have the infrastructure to support 5G network access. In the ever-changing global corporate context, you need fast internet; you need the enhanced capabilities and network speeds of 5G. Smaller MVNOs can't necessarily provide this at a large enough scale with a wide enough network to accommodate all your corporate communication needs.
We've addressed the elephant in the room in terms of MNO vs. MVNO, but now that you've decided to go with T-Mobile or a comparable MNO, where do you go next?
T-Mobile as a Corporate Device Provider
You'll notice that when discussing T-Mobile as a telecommunications provider, we stick to its ability to accommodate corporate telecom as a line provider and strict Mobile Network Operator. We haven't really touched on the price of their devices or any such topic. This is for a good reason.
As far as the Phone as a Service concept that is revolutionizing the modern corporate landscape, network operators are not equipped to provide the kind of service that Everphone does. Yes, T-Mobile is one of the most popular, capable, and trusted Mobile Network Operators in the country, but they are not as corporate device-centric as we are. That's why we partnered up with T-Mobile's German branch, the "Deutsche Telekom". This way, we can offer the best of both worlds to our business customers.
Trust T-Mobile to provide your business with the service that they specialize in – incomparable, fast, unlimited network access – and leave the devices to someone who specializes in them – Everphone. Also there's a strong focus on sustainability as well.
Everphone – Your Corporate Device Specialist
At Everphone, we understand that each business and corporate setup is completely unique. While network providers offer a variable one size fits all approach to corporate device solutions, we offer numerous approaches that each serve different types of corporate environments.
Partnering with Everphone means access to industry-leading mobile device solutions as well as the means to keep your device setup at the forefront of technological advancement. We handle repairs and replacements, and we won't let your devices get stale. We understand that in order to function at its peak productivity, your business needs a mobile device solution that doesn't age but rather develops alongside it.
We also give you a far greater opportunity for flexibility. For instance, pairing your desired fleet of devices from Everphone with your desired business-centric communication plan from T-Mobile gives you the best of both worlds in terms of corporate communication and technology. Factor in the fact that we offer dual-sim devices as part of our wide range of mobile device rentals, and your workforce can even use their dedicated professional devices as personal mobile phones.
Choose the company that takes your finer device needs into account. Not all business ventures are equal, and not all can be supported by the same mobile device solutions. We stock an enviably wide range of devices, operating systems, platforms, and architecture for you to rent.
Don't settle for the industry standard or what some telecom companies believe would suit you well enough. Demand excellence—partner with a mobile device supplier that can cater to your business, not just businesses in general. Contact Everphone today and see how we can streamline and simplify your mobile device procurement.